The culmination of knowledge and experience equals a prized partner
Tim Mullane, President and COO of FUJIFILM Irvine Scientific, talks expansion, evolution and excellence.
What is the ultimate goal for FUJIFILM Irvine Scientific, and how will that fit into meeting global demand for cell culture media?
Since the acquisition at the end of 2018, the company has experienced rapid growth. The global demand for cell culture media has led to an increase in our product requests – a phenomenal growth which is only partially fuelled by COVID-19.
To address this demand, FUJIFILM Irvine Scientific has increased production capacity at existing sites, formed the Life Science and Medical business divisions, and will open a new manufacturing facility this autumn in Tilburg, the Netherlands. The new facility places us in the heart of Europe to provide customers with local service that strengthens the supply chain, while also increasing manufacturing capacity. The vision for the Life Science business division is to maximise synergies between other Fujifilm businesses (FUJIFILM Cellular Dynamics and FUJIFILM Wako Chemicals U.S.A. Corporation) and to continue as a centre of excellence for cell culture development and applications.
How has bioprocessing changed in the last five years, and how is FUJIFILM Irvine Scientific evolving to meet the needs of customers across the globe?
The COVID-19 pandemic has exposed vulnerabilities in bioprocessing, which presents challenges and opportunities for ensuring solid supply chains that support critical drug supply to the market. The bioprocessing market has been moving away from traditional equipment and routines such as stainless-steel bioreactors toward single‑use technologies with more intensive methods of manufacturing designed for factories of the future – and from traditional modalities toward new advanced therapy medicinal products. FUJIFILM Irvine Scientific is evolving to serve new therapeutic areas, including cell and gene therapies, which were not possible just a few years ago. Pharmaceutical development pipelines have evolved from small molecules to be more heavily focused on large molecules and new therapies. These trends are strong tailwinds for FUJIFILM Irvine Scientific and the Life Sciences business unit specifically.
Where is FUJIFILM Irvine Scientific in the market among cell culture media manufacturers?
How is the company different from the competition? FUJIFILM Irvine Scientific provides more than 50 years of cell culture media expertise and an advanced media portfolio to help ensure its customers' success. This includes being nimble, flexible and responsive to their needs as we collaborate to develop the best possible media solutions. As we partner with customers from early research through commercial production, we provide unparalleled support and guidance at every step to help them quickly bring their products to market.
Our share in the bioproduction market has grown exponentially in the last five years as we develop new products and services to meet the market's needs. This includes launching single‑use technology that will simplify processes and building the new facility in Tilburg to meet growing demand for cell culture media. Additionally, our Life Sciences business unit enables us to serve the nuanced needs of customers in the bioproduction, cell and gene therapy, and discovery research space.
How does the new facility in Tilburg, Netherlands fit into the company's long-term strategy? Are more locations expected to open over the next few years?
The new site at Tilburg is integral to the FUJIFILM Irvine Scientific mid-term and long‑term strategy. We expect strong and immediate demand for the site in all product offerings. This is the first purpose-built facility to support our media manufacturing demand. We expect to model future manufacturing facility design at the Tilburg facility based on lessons learned at our manufacturing site at our headquarters in California, USA. Our next plans include expansion in Japan and Asia-Pacific, while we continue to upgrade our manufacturing site in the USA.
What are some future endeavors of FUJIFILM Irvine Scientific?
FUJIFILM Irvine Scientific is focused on providing continued excellence in and around the cell culture markets. We expect the single-use technology business to launch with our innovative product lines. We will continue to drive synergies with other Fujifilm business, such as Cellular Dynamics and Wako Chemicals, and are focused on complementing our existing businesses with expanding services, building a robust R&D pipeline, and executing on strategic high-growth areas adjacent to cell culture media.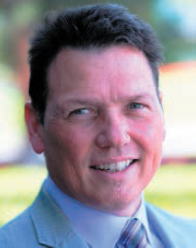 Tim Mullane
In his current role at FUJIFILM Irvine Scientific, Tim Mullane oversees the company's global businesses in life sciences, medical device and diagnostics. Tim has been an executive with multiple life science companies over the last 25 years, bringing broad experience to his role. Prior to joining the company, Tim held various positions including President of DiscoverRx Corporation (now part of Eurofins Scientific) and President and CEO for Biolog Inc. In his earlier career, he held a variety of roles in medical businesses such as Boehringer Mannheim Corp. (now Roche Diagnostics), Ciba Corning Diagnostics (now Siemens Medical) and Baxter.
About FUJIFILM Irvine Scientific
With over 50 years of focus in the development and optimisation of cell culture media, FUJIFILM Irvine Scientific is driven to develop scalable, innovative media for the life science, biotech and biopharmaceutical fields. Our expertise and understanding of the challenges within integrated end‑to‑end workflow solutions, paired with our legendary customer service and technical support, enables us to partner with customers to create complete, optimised media solutions, ready for scale-up, that help bring therapies to market faster.
Our approach is deeply collaborative, working together with life science customers as a true partner in the state-of-the-art development of holistic workflows for advanced applications. Our purpose-built media, developed by Rational Culture Media Design approach, enables FUJIFILM Irvine Scientific to address customer needs with deep technical capabilities, broad service offerings, and unrivalled cell culture expertise that drives solutions for bioprocessing and cell and gene therapy applications.
As part of the diverse Fujifilm family of life science businesses that encompass a vast array of expertise and technologies such as cell and gene therapy and cell culture media, FUJIFILM Irvine Scientific stands ready as a true partner for efficient bioprocess workflow solutions that exceed expectations.
Issue
Related organisations