Intelligent packaging: combating counterfeits and extending drug lifespan
Best estimates suggest counterfeit drugs may account for as much as 50 percent of the sold online and 10 percent of those in circulation worldwide. With counterfeiters primarily replicating packaging to sell imitation products, here Ketaki Badhire of Future Market Insights explores the development of intelligent packaging in combatting counterfeit drugs.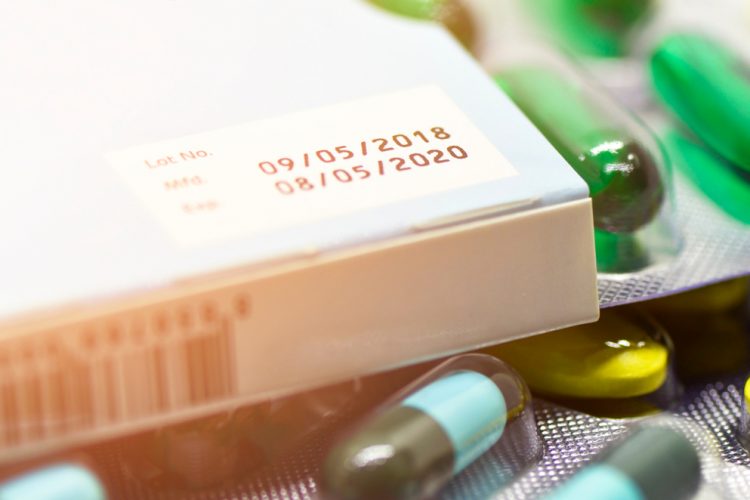 How are counterfeit products impacting pharma and its packaging?
As per Future Market Insights (FMI) report findings, the pharmaceutical packaging industry worldwide has been notably impacted by the supply of counterfeit products. The prevalence of counterfeit manufacturers has generated significant losses in terms of trademarks, packaging designs, intellectual property rights and more.
While the extent and impact of the problem are impossible to quantify, the International Trade Administration estimated the size of the global counterfeit drug market to range from $75 to $200 billion, a figure like that can make up half of all drugs sold in some low-income countries.
Counterfeiters predominantly imitate authentic products through similar (secondary) packaging materials and designs, including cartons, boxes and pouches.
The market for counterfeit medicines is not just thriving, but the most lucrative of all global trade in falsified and illegally copied goods, netting in billions of dollars annually. According to World Health Organization (WHO) estimates, nearly 10 percent of drugs in circulation are counterfeit and almost 50 percent of drugs sold online are fake. Not only are these falsified medicines putting millions of people in harm's way, but also potentially at risk of death – estimates from the WHO suggest around a million people globally lose their lives due to falsified medicines.
As a result, counterfeit products in the pharmaceutical market – and especially in developed regions – have significantly impacted market value. To overcome these issues, anti-counterfeit measures have been developed and put in place, though stricter law enforcement and anti-counterfeiting measures are expected to gain importance in years to come.
Tackling counterfeit drugs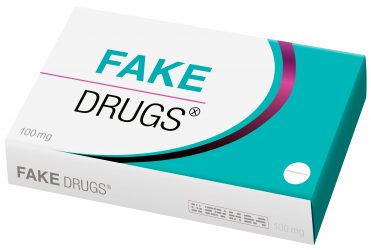 Undoubtedly counterfeit drugs are one of the greatest threats to the pharmaceutical industry and, more importantly, to the lives of patients. Intelligent packaging is helping combat this issue. A recent FMI report valued the anti-counterfeit pharmaceutical packaging market at $91.4 billion in 2021 and suggested it would expand at a nine percent compound annual growth rate (CAGR) through 2027.
Technological protection is the key to securing supply chain integrity, ensuring consumers have access to safe and authentic medicines and medical devices. Not only will serialisation and track and trace capabilities help brands thwart counterfeiters, but they can also be utilised to create more value by creating new channels for revenue generation.
With these approaches being vital in the fight to protect patients from counterfeit drugs, the print and packaging industries must continue to innovate to stay ahead of illegal producers and keep potentially dangerous imitations out of the hands of unsuspecting patients.
How is intelligent packaging being used to fight the counterfeit market and extend drug lifecycle?
Saurabh Sharma, General Manager Healthcare at FMI stated recently in an FMI webinar that the big advantage of intelligent packaging is value. "Intelligent packaging features can provide value to different stakeholders in the packaging value chain," he stated. "For example, extending the shelf life of a product, making product use safer, more convenient or more effective."
Typical anti-counterfeit packaging solutions that see widespread adoption are something as simple as holograms, to the more complex near-field communication (NFC) systems. Such solutions can be seen as a digital tag that carries information. They can help pharma companies, as well as their channel partners and consumers, access information about the product and its journey, as well as verify product integrity and authenticity.
Intelligent solutions helping thwart the counterfeit market
Artificial intelligence (AI) embedded quick response (QR) codes are secure anti-counterfeit QR codes that enable transparent communication with consumers about the product integrity and, in a way, render clones invalid. Additionally, such solutions help pharma companies create easy-to-use loyalty programmes for their consumers.
Other prevalent digital tags such as radiofrequency identification (RFID) and NFC can render a unique identity to the drug, such identities carry insights about the product eg, generic information or certifications, and enable a track and trace feature that helps pharma companies get product visibility throughout the supply chain. These can also help boost health literacy levels among patients.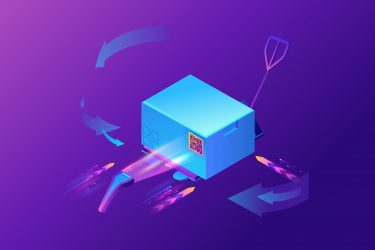 Thermochromic inks are another key development. These are substances that react to changes in temperature and are either reversible or permanent. Thermochromic inks can be used to print temperature indicators on packages, helping companies understand any product damage through transit and therefore extend the product lifespan.
The use of micro text on packaging is a solution being implemented in the fight against counterfeiting. It enables words to be printed below or at one-point size, which is almost unnoticeable to the human eye without the help of magnification.
While these technologies are certainly exciting, they need to be implemented strategically to be effective.
What makes pharma ready for intelligent packaging?
In short, patient safety. Regulation is stringent and quality is extremely important within the sector. Legislation is constantly evolving as breakthroughs in research are made and new technology becomes available. All the while, packaging must reflect, support and communicate these changes.
The growth of the intelligent packaging market will be driven by many factors, including the expansion of the pharmaceutical market, in part driven by the commercialisation of sophisticated biotechnology-based drugs; the increased prevalence of drugs with high moisture sensitivity boosting demand for moisture control packaging; and the need for packaging that can provide reminders as populations age and more people require medicine regularly.
The costs may remain prohibitive for many healthcare providers, especially in emerging economies, but intelligent packaging is already playing an important role in offering patients, pharmacists and healthcare professionals valuable information about expiration dates, composition and dosages. With future innovations likely to drive down costs in the coming years, the role of intelligent packaging is only going to grow.
Our traditional little box of pills has become so much more – ensuring our pills are kept in optimal atmospheric conditions, reminding us when to take them, while also protecting us from counterfeiters"
Companies operating in the pharmaceutical intelligent packaging market are pushing to enable customisation to end-user requirements, since different drugs or medications have varying properties that need to be considered to preserve the product. Pharmaceutical intelligent packaging manufacturers are also increasingly focused on developing sustainable packaging options to minimise the impact on the environment.
Pharmaceutical traceability is being driven by two key regulations: The Drug Supply Chain Security Act in the US and the European Falsified Medicines Directive, which demands that "what is on the label is actually in the package" and that the label meets the required certifications is also driving intelligent packaging demand. The EU's Falsified Medicines Directive's primary focus is on the identification and serialisation of individual packs of medicines and the regulation, which was issued in 2016, establishes mandatory unique identifiers on individual packs comprising of a product code, a serial number based on a randomised algorithm, a reimbursement number according to the countries in which the medicine is marketed, a batch number and expiry date.
The Future
The pharmaceutical packaging industry is expected to grow quickly in the coming years. This growth surge is expected to be led by Asia-Pacific and other markets outside of Europe and North America due to increasing government initiatives, emerging pharmaceutical markets, growing contract manufacturing activities, rising populations and increased spending on healthcare.
As the pharmaceutical sector's packaging market grows, intelligent packaging will undoubtedly start to take a greater share of the pie. Our traditional little box of pills has become so much more – ensuring our pills are kept in optimal atmospheric conditions, reminding us when to take them, while also protecting us from counterfeiters. The prospect of intelligent packaging illustrates the role that packaging plays as an integral part of maintaining product integrity as well as consumer experience.
About the author
Ketaki Badhire is a Content Writer at Future Market Insights, an ESOMAR-certified market research and consulting market research company. She has written extensively about evolving trends in Packaging and allied industries.