It's not just a box
At first glance pharmaceutical packaging such as a tablet carton or medicine bottle appears to be the simplest of things. However, the humble package serves multiple and varied needs and increasingly includes a surprising range of technology. Reddie & Grose LLP's Zack Mummery, Dale Carter and Andy Attfield explain more.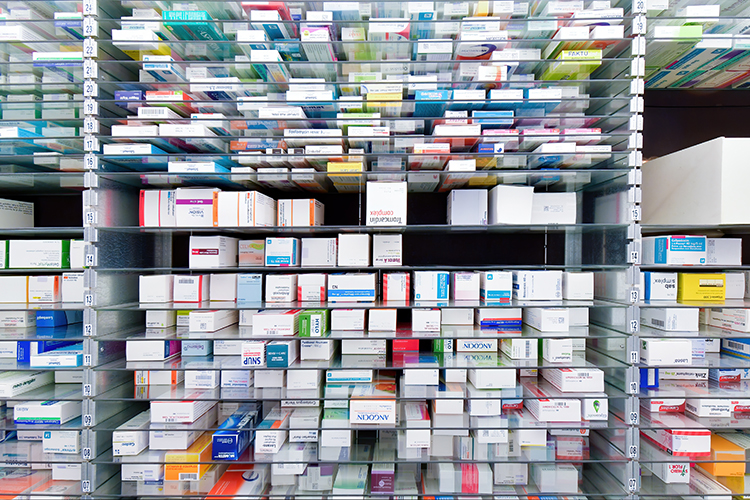 LET US LOOK first at the role of packaging in terms of product safety and patient compliance. Pharmaceutical packaging may seem like an area that experiences little innovation, with tablets often dispensed in blister packs within simple cartons. However, we are now seeing developments to packaging technology that assist with patient compliance, safety and quality control, together with developments that help distinguish products in the marketplace.
Innovative carton systems have been developed with child-resistant properties and tamper-evident features so that a consumer knows if packaging has been opened. Often these features can be built into the carton structure; however, requirements for automated high‑speed assembly and the need to keep production costs competitive constrains carton design and challenges designers. It is thus unsurprising that a carton that overcomes these challenges to provide tamper‑evident and child‑resistant functionality can potentially be patentable.
There is a whole range of packaging solutions that deal with improving patient compliance. At the simpler end of the spectrum, this could be a printed blister pack where each blister is labelled with a day of the week. Packaging innovators are now developing packing solutions that use inbuilt microprocessors to record the date and time at which each tablet is removed from its container, information that could be relayed back to a healthcare professional to monitor patient compliance. When coupled with a patient monitoring system, this technology could facilitate analysis of efficacy and pharmacokinetic properties at the patient level, which could assist with clinical trials or enable a personalised medicine approach. This type of advanced packaging solution will potentially be patentable, and there may even be multiple inventions that can be protected; for example, the software responsible for dose monitoring, the packaging carton itself and the overall packaging system including the microprocessor.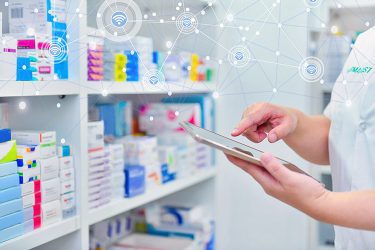 Beyond the packaging itself we can look at the role of trademarks and registered designs in helping to avoid confusion and ultimately protect against counterfeiting and the rise of generic alternatives. Current trends in pharma packaging continue to focus on the traditional approach of registering distinctive (and sometimes non‑distinctive) elements, features and combinations such as trademarks and registered designs. The primary aim of trademarks is to identify the product of a particular manufacturer to enable a purchaser to repeat (or avoid) a previous purchasing act. Trademarks have other functions too – helping to maintain market share for brand owners and, where brand owners invest in anti-counterfeiting measures, increase patient safety by making counterfeiting more difficult.
Trademarks are far more than mere brand names – they can be packaging, the shape of goods, colours, etc. Recent changes to UK and EU trademark legislation have paved the way for registration of many different categories of trademarks, some of which will be of interest to the pharma sector. In addition, registered designs offer a way for brand owners to protect new and novel products/features of products where trademark protection is not viable.
The traditional perception of packaging might be cartons and containers, both of which may function as trademarks (and can also be the subject of registered designs). However, packaging can also extend to capsules (in which drugs are delivered), devices (such as inhalers or injectors) and may also encompass pills themselves. Under appropriate circumstances it is possible for each of these forms of packaging to perform a trademark function and to build brand loyalty.
We now see manufacturers of generic pharmaceuticals investing in so-called branded alternatives. Why? Because there is a demand for these products in the market, they have a greater profit margin over non-branded generics, and because brand loyalty creates barriers to competitors entering the same market.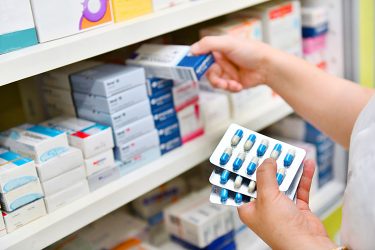 One only need compare the cost of a generic pharmaceutical with the branded equivalent to understand the economic power of branding. Own label Ibuprofen retails in supermarkets for as little as 50p whereas an equivalent sized pack of branded Ibuprofen retails at the same stores for nearly five times as much.
Pharma is also investing in added value offerings as part of packaging; some of these are driven by legislation (eg, use of unique identifier codes and anti-tampering features introduced as a result of the Falsified Medicines Directive), while others are driven by a desire to engage more with patients – for example the use of QR codes on packs. Other added value propositions that may help to drive patient engagement and brand loyalty include those linked to sustainability and patient safety. For example, the offering of recycling schemes for certain forms of plastic packaging may resonate with patients on the basis of green credentials. The adoption of child-resistant blister packs and holographic safety features on packs are other features that aim to improve the overall patient experience. Many of these features and initiatives cannot be protected by trademarks or by registered designs (one exception being holograms) but may form part of a new battle ground to win the hearts and minds of patients as branded alternatives go head-to-head with established brands.
One only need compare the cost of a generic pharmaceutical with the branded equivalent to understand the economic power of branding"
Packaging is also finding a role in helping to improve safety and support personalised medicine. As with almost all industries, the healthcare, and particularly pharmaceutical, industry has begun to leverage digitalisation to increase revenues and improve patient outcomes. Two areas that have seen software and digitalisation put to use are the supply chain – to monitor products from manufacture to patient – and the provision of personalised medicine.
Within the supply chain, the use of technology to track products down to the blister packet or even the individual pill, tablet or capsule level, is a powerful new tool to ensure the integrity of the supply chain. It helps to prevent counterfeits from entering the market and gives the patient confidence that they are taking genuine medication. This tracking can be facilitated by codes, such as QR codes, printed on the packaging. Scanning this code at each stage of the manufacture and distribution process can build a history for each packet of medication, enabling the supplier to monitor their products and the patient to verify that their medicine is genuine.
The use of QR codes can further improve patient safety by giving them access to additional, easy-to-comprehend information related to their medicine. Examples of this information include videos providing demonstrations of how to take the medication, as well as information in a variety of different languages or accessible to those with visual or hearing impairments, such as an audio or large-font patient information leaflet. By making instructional and safety information more accessible and digestible, patient compliance and safety can be improved.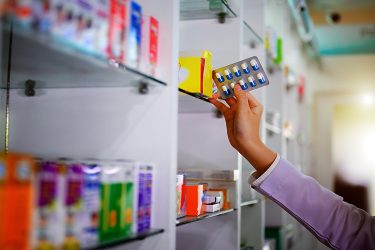 In fact, the pharmaceutical industry is going one step further by not only providing easily accessible generic medication information, but enabling patients to access personalised information related specifically to them. Linking medication to a user's profile, again using QR codes or similar on a medication packet, allows the patient to access information specific to their health plan and can enable ongoing interaction with medical professionals, ensuring continued compliance and allowing health plans to be continually adapted and updated.
The pharmaceutical industry is a famously savvy user of the patent system to protect its innovations, at least when it comes to protecting medication and dosage regimes. Digital healthcare is now opening up a new frontier of innovation, presenting new challenges and opportunities for utilising the patent system to gain a commercial advantage. By protecting the software used to implement the digitalisation of healthcare, as well as the physical aspects of the medication and packaging that are involved, healthcare and pharmaceutical providers can add another layer to the services they provide and carve out their space in the emerging field of digitalised healthcare.
So, the humble pharmaceutical package is proving itself a powerful platform and tool for the industry, underpinning branding, tackling patient compliance and even supporting personalised medicine. It will continue as the first point of contact between the patient and the product and, as such, will always be more than just a box.
About the authors

Zack Mummery is Senior Associate at Reddie & Grose with a wealth of experience drafting new patent applications and managing large patent portfolios covering developed and emerging markets. Zack regularly provides clear commercially focused advice on patent strategies, utilising patent protection and managing the risk posed by third-party patent rights. He has worked with technologies spanning the chemistry and pharmaceutical fields and has particular experience relating to small molecule pharmaceuticals, polymers, specialist fibres, sustainable materials, food technology, digital diagnostics and synthetic chemistry. Zack joined Reddie & Grose in 2011 and qualified as a European and UK Patent Attorney in 2015. Prior to joining Reddie & Grose, Zack obtained a first class MSci degree in Chemistry from the University of Bristol.

Dale Carter is a Partner at Reddie & Grose LLP and is the newest member of Reddie & Grose's Trademark Team. Previously Dale spent five years working as an in-house Trademark Advisor for Nestlé in the UK. Protection of Nestlé's IP was a key part of his inhouse role, which meant he was responsible for clearing new trademarks and designs for use and registration by the business in the UK and overseas. Dale has extensive experience in trademark management, trademark prosecution and in the conduct of trademark disputes. Dale advises clients on a broad spectrum of contentious and noncontentious trademark matters, including brand creation, trademark clearance searches, strategic trademark filings, trademark disputes and settlement agreements. His experience spans a range of sectors including, food and beverage, finance, banking, fashion, engineering, telecommunications and automotive.

Andy Attfield is an Associate at Reddie & Grose LLP and handles patent work in the software, electronics and electrical devices, and automotive fields. He joined Reddie & Grose in 2017 after graduating with a Master's degree in Physics from St. Hilda's College, University of Oxford, where he co-founded the IN[SCI] TE undergraduate science conference. Andy has drafted patents across a broad range of technologies, including in the fields of AI, electrical devices, software and drones, for individual inventors and startups through to large multinational corporations. Within Reddie & Grose, he is a member of the electric and autonomous vehicles team within the electronics, electrical devices and software practice group.