Pharma's new healthcare role brings new opportunities
As the face of healthcare changes and the emphasis on more-targeted remedies and preventative care increases, pharma's traditional role in healthcare must also evolve. Here, Vintura Consultancy's Gérard Klop looks at how pharma might carve out a new role in a more value-based healthcare market.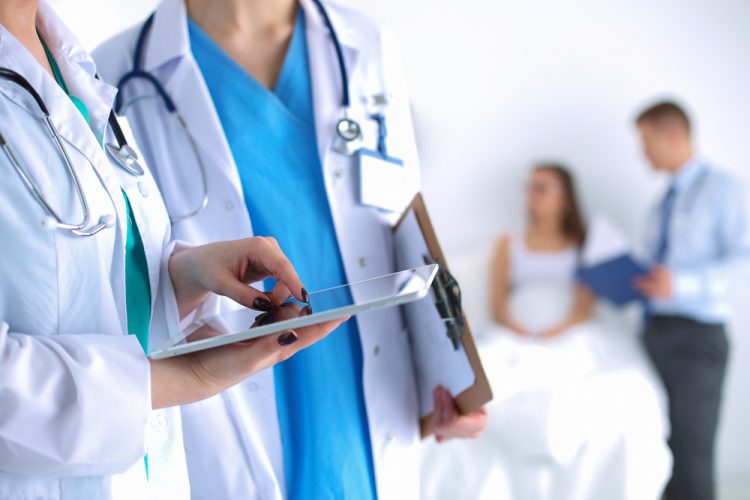 The traditional models for delivering healthcare are giving ground to a new model that places greater emphasis on patient outcomes and measurable value. As populations age, bringing with them the complicating factor of greater co-morbidities, all players in healthcare need to take a more holistic approach. The new focus of interest will be earlier targeting and tracking of emerging conditions; pre-emptive interventions; and general wellness.
This evolving market also gives the pharma industry an opportunity to refashion its role in a new, more integrated ecosystem. The major pharma companies have known for some time that the days of simply supplying pills are now in the past. If they can instead become more deeply embedded in the delivery and monitoring of patient outcomes, pharma companies have a chance to reposition themselves as trusted healthcare partners who can play a role in transforming healthcare – and build their reputations both individually and as an industry. 
How can companies best position themselves for such an outcome?
Go with the flow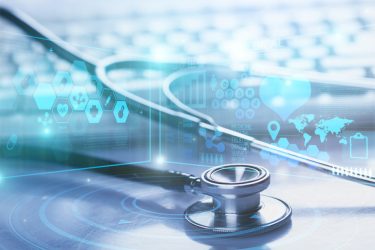 Truth be told, the pharma industry does not have much choice about whether or not its role changes. The cycle of developing and patenting blockbuster drugs and maximising sales before they fall into the hands of generics manufacturers is coming to an end. As more advanced, personalised and targeted therapeutics take over, pharma companies need to be able to justify the high prices of those treatments through closer real-world monitoring of their impact.
Most leading pharma companies recognise the need for a switch to value-based and value-managed healthcare and, in many cases, have already started to nurture new types of partnership with hospitals and physicians.
However, this journey will be a marathon, not a sprint. Although a shift away from each 'function' or set of stakeholders in the healthcare ecosystem operating from its own agenda is an important step forward, for pharma to really assume a role as a trusted partner, it must first identify what it is bringing to the table beyond access to products and therapies.
The same teams cannot simply approach healthcare providers with a different Powerpoint presentation and expect to reset the terms of the engagement. Rather there must be long-term engagement at different levels of the healthcare system, from physicians up to national authorities, to reposition the pharma role and shape the readiness of healthcare ecosystems for upcoming innovation.
Valuable insights
the shift from selling products to becoming more intrinsically involved in patient care requires that pharma companies develop new ways of measuring their own strategic progress"
Pharma companies are ahead of the curve in their scientific knowledge and have profound research and valuable clinical development-based insights they can share. Moreover, as they understand precisely how more targeted therapies work, they have an opportunity to help shape the evolution of the healthcare system.
As proficient collators and analysers of data, pharma could also help to transform the monitoring and reporting of outcomes, by providing advice on shared access to appropriate IT infrastructure and making it easier for clinicians to capture data more routinely and consistently.
A consistent approach
Since companies know that their role needs to change, they might be tempted to send 'advisors' into individual hospitals to establish individual projects linked to a particular treatment with a view to accelerating progress, but this approach is likely to backfire. A piecemeal approach risks driving up costs without achieving a critical mass and, more crucially, without driving an overarching strategy.
Truly meaningful transformation requires conscious C-level reflection on the kind of role that pharma companies want to play in the future. It is only by aligning any future decisions and actions with their core vision and focus, and by building therapeutic leadership and a differentiated company brand, that pharma companies will be able to justify the status of 'trusted partners' to physicians and reduce their exposure to patent expiry or revenue loss.
A change of mindset
Consequences from pharma's repositioning are unavoidable. As well as adopting a different mind-set, the shift from selling products to becoming more intrinsically involved in patient care requires that pharma companies develop new ways of measuring their own strategic progress, rather than continuing to rely on new and repeat product sales and short-term gains in market share.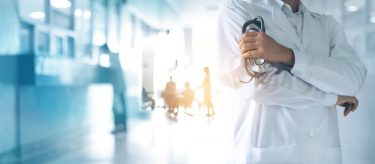 If pharma teams become more involved in the care pathway, for example, they gain a chance to capture new insights into the impact of their therapies. Working more closely with care providers will also help to create fertile ground for the given therapeutic area and the way that associated and innovative care is delivered. These are conversations that drug sales reps are not equipped to have at the present time, so companies will need to factor in adjustments to their core capabilities.
Shaping the new environment
Reinventing pharma will be a gradual process and at the start it makes sense for companies to focus on shaping the environment and forging sustainable and strategic healthcare partnerships ahead of the launch of more-advanced therapies.
Here, progress is likely to occur in three stages. First, via a 'Traditional +' model, a company can prepare market access, introducing the new therapy and its value story. Then it can pave the way for associated care to be delivered in partnership with healthcare providers, facilitating the adoption of innovation. Finally, to maximise long-term sustainability, companies should be looking to shape the healthcare system itself.
At the outset, long-term strategies should focus on the current product pipeline and important therapeutic areas. These will help define the new role that each company might be able to play in a more integrated healthcare ecosystem and make pharma aware of its own worth. However daunting the required transformation might seem at present, the industry can play a valuable role as a trusted partner that brings therapeutic expertise to the table.
About the author

Gérard Klop is a partner at Vintura Consultancy, which provides strategy consultancy to pharma and healthcare providers embracing transformation. Gérard has been a strategy consultant to the pharma and medical device sectors for two decades, and has written books on value-based and value-managed healthcare (VBHC and VMHC). Vintura, based in the Netherlands, Germany, France and the UK, is a recognised expert in VBHC and VMHC, and is specialised in strategy consultancy services targeted at both life sciences and healthcare providers. Gérard is contactable at: [email protected]