Preparation is key: the role of scientific due diligence in successful partnerships
Small biopharma companies often need to partner with larger firms to achieve their goals, but such agreements can fail if preparations are poor. Here, Diane Seimetz and Jörg Schneider at Biopharma Excellence discuss how due diligence smooths the path to collaboration.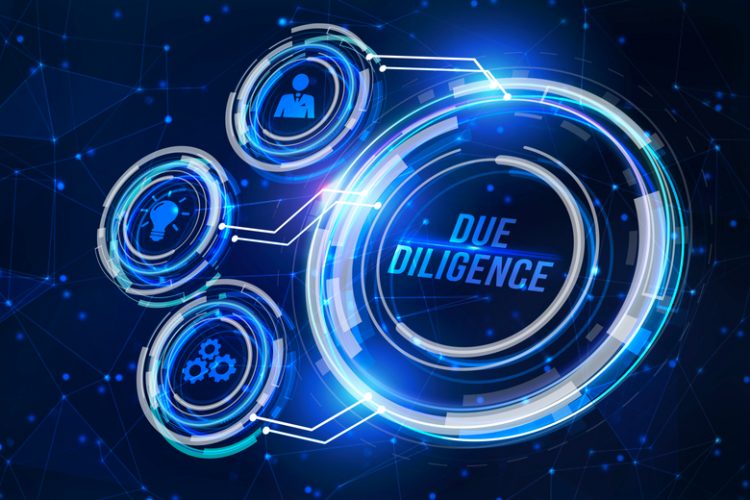 Forming partnerships requires careful planning, especially when it comes to preparing scientific, technical and regulatory information about complex therapeutic products. Generating this kind of information may be the duty of the seller, but assessing the opportunities is the task of the buyer. For biotech companies and academic developers, the process of assessing the potential for a partnership or licensing agreement is best understood as scientific due diligence. If you get it right, due diligence makes sure that you get what you expect.
Whether a biotech company is considering an M&A or partnering agreement, licensing products or technology platforms, it should be ready to present its assets to potential partners and equity providers.
Partnerships boost success
Academic researchers aim to advance scientific knowledge, but translating this knowledge into commercial biopharmaceutical products requires a different skillset that they may not possess.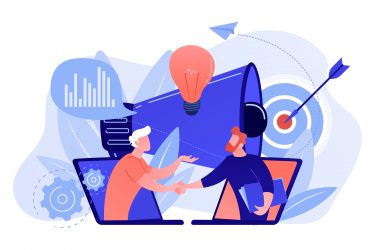 For growing biotech companies and academic developers, the experience and resources of larger pharmaceutical companies are invaluable in late-stage drug development and the authorisation and commercialisation process. Small companies that launch their first product on their own often face issues when it comes to product uptake and launch value. A McKinsey report found that the median first-time launcher reaches just 63 percent of expectations, compared with 93 percent for the experienced equivalent.
Research shows that partnerships drive up the success rate of European Medicine Agency (EMA) marketing authorisation applications, with whole company acquisitions having a higher success rate than product acquisitions or partial license agreements. For these reasons, collaboration with larger companies may be a more effective strategy for smaller companies to bring new products to market
Be prepared
As more deals are being made every day, there is an increased need for due diligence and academics and early-stage biotech companies need to prepare for it. Small biotech companies will reach a stage where they need to consider the prospect of a merger, acquisition or partnership – or the next investment round. It is never too early to plan ahead and prepare to convince new and existing investors that more funding is advantageous.
due diligence in not just a single event. For the completion of one deal, a seller may need to undergo up to 10 due diligences by interested parties"
Compared with biotech startups, academia has a very different culture. In the academic world the focus is on scientific kudos and publishing to maintain grant funding. There is less emphasis on readiness for due diligence and documentation relating to partnerships or funding. Most universities have technology transfer offices that can offer some support, but often they do not have the time or depth of knowledge to prepare a comprehensive scientific due diligence package to prepare the asset for partnering.
Particularly on the seller side, underestimating the significant effort required to prepare for due diligence is common. Naturally, small companies tend to focus on day-to-day operations and, as a result, sometimes not enough time is set aside to prepare for due diligence properly.
Moreover, due diligence in not just a single event. For the completion of one deal, a seller may need to undergo up to 10 due diligences by interested parties, so R&D plans, including reports, should be prepared for due diligence readiness. Raw data should be ready for assessment by external parties. As part of translation from academic research to biopharmaceutical drug development, programmes also need to comply with GxP requirements. Smart start-up companies address these requirements during set-up of their governance and operational systems.
The critical do's and do nots
Academic programmes and early-phase biotechs seeking partnerships must be ready to provide full and accurate scientific, technical and regulatory information relating to their business and products. Clear and accurate data presentation and documentation is essential; this will give prospective partners and investors a complete and transparent picture of assets and makes sure that both sides get what they were expecting. There are a few critical do's and do nots to achieve optimum scientific due diligence outcomes for the seller and buyer side to build successful business partnerships. These include:
Preparatory work
DO have a target profile of your ideal partner in mind. If you are a seller, you should think about what a potential partner wants to see and prepare for scientific due diligence every day. Know your plans and data and be prepared to explain them. Set up a good quality data room structured by disciplines comprising all important plans and results. Do not hold information in a scattered and disorganised manner.
DO make sure that key rights on technology and/or products belong to the party who seeks to outlicense or is the target of the projected share purchase: intellectual property (IP) is key for any biopharmaceutical business. Ensure that ownership rights are communicated in a transparent manner. Maintain current intelligence on the competitive landscape, including potential infringers.
As buyer, DO consider a top-level asset screen before progressing to full due diligence and identify red flags early on to save valuable resources.
Once the conversation starts
DO check for strategic fit early on. In large companies, the due diligence team may not be the one that will develop the product later on. Post-sale, that can create challenges due to lack of championship on the buyer side. For co-development projects, it is essential that the product development teams of the seller and the buyer meet during the process to align on key development goals that should be part of a licensing agreement.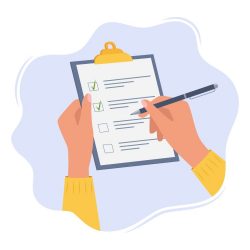 DO maintain ongoing collaboration and communication with the interested party, as well as internal stakeholders. Be open and honest in your questions and answers. Ensure commitment from both parties to the process. Face-to-face meetings help to foster mutual understanding of data, resolve potential issues and agree on mitigation strategies.
DO have appropriate internal resources available for the due diligence activity, including a gatekeeper for the Q&A process.
DO NOT obscure issues. Lack of transparency or hidden critical issues will surface sooner or later and can have potential legal consequences.
As the process continues
DO NOT go overboard on the number of Q&A rounds. Too many rounds unnecessarily consume the resources of both buyer and seller. In addition, if the process is non-exclusive, a competing buyer might make a move.
DO think about on-site visits. Though optional, these are incredibly useful to discuss initial findings and potential solutions and can reduce the number of time-consuming Q&A rounds. In addition, this is a good opportunity to assess the cultural fit of the teams who might work together after the deal closes.
DO review the raw data as appropriate. The EU has recognised reproducibility as a major issue for the funding of biomedical research. Even data from peer reviewed papers is not necessarily a quality mark for data integrity and raw data should be included in the review.
DO extend the process of scientific due diligence to all relevant functions needed for a full due diligence process. It is important to define the roles and responsibilities of all the stakeholders that will be needed right through to the end of the process.
DO NOT assume everyone will remember what was agreed. Document what is decided as you go along. As time passes, people on both sides may leave jobs and roles and responsibilities may change. DO incorporate important cornerstones into the contractual framework.
Finally, if you need it, DO seek help from the experts. No matter how much preparation you do, once the scientific due diligence processes begin, they will be a drain on resources. Academic developers or small biotechs often lack the resources or knowledge to tackle the process alone. So seek external help and advice to ensure that the partnership has the best results for everyone involved.