New year, new cell and gene therapy collaborations
Here we run down four new research collaborations in the cell and gene therapy sector, announced by Bayer, BMS, Pfizer and Moderna.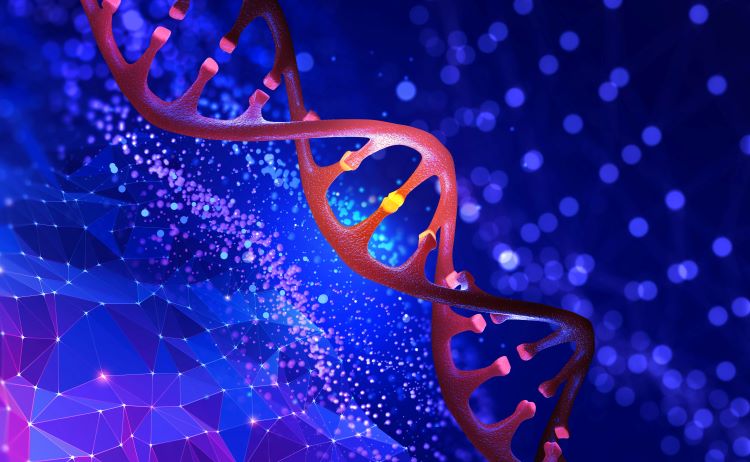 Bayer and Mammoth: novel in vivo gene therapies
Under a new strategic collaboration and option agreement, Bayer will have use of Mammoth Biosciences' CRISPR systems to develop in vivo gene-editing therapies.
According to Bayer, having access to Mammoth's proprietary toolkit of ultra-small Cas enzymes, including Cas14 and Casɸ, will significantly enhance its efforts to expedite the development of transformative therapies for patients and strengthen the company's recently established new cell and gene therapy platform. It added that, because of the small size of the enzymes, the novel gene-editing technology offers the potential of an advanced in vivo applicability.
Under the terms of the agreement the two companies will start their collaboration with a focus on liver-targeted diseases. Mammoth Biosciences will receive an upfront payment of $40 million and is eligible to receive target option exercise fees as well as potential future payments in the magnitude of more than $1 billion upon successful achievement of certain research, development and commercial milestones across five preselected in vivo indications. In addition, Bayer will pay research funding and tiered royalties up to low double-digit percentage of net sales.
The companies are also exploring work on ex vivo projects on a non-exclusive basis.
Century and BMS: allogeneic cell therapies
Century Therapeutics and Bristol Myers Squibb (BMS) have announced a research collaboration and license agreement to develop and commercialise up to four induced pluripotent stem cell (iPSC)-derived, engineered natural killer cell (iNK) and/or T cell (iT) programmes for haematologic malignancies and solid tumours.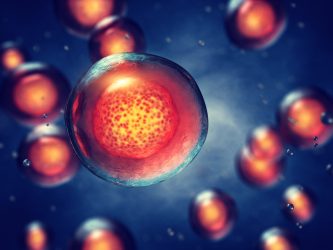 The first two programmes, in acute myeloid leukaemia (AML) and multiple myeloma, could incorporate either the iNK or a gamma delta iT platform. BMS has the option to add two additional programmes which can be nominated, subject to certain conditions agreed with Century.
Under the collaboration, Century will be responsible for development candidate discovery and pre-clinical development activities. Thereafter, BMS will be responsible for clinical development and commercialisation activities subject to Century's co-promotion rights on certain programmes. Century will receive a $100 million upfront payment and BMS will make a $50 million equity investment in Century Therapeutics' common stock at a price of $23.14 per share. In addition, Century will receive reimbursement of certain pre-clinical development costs for development candidates licensed by BMS and is eligible for additional payments for future programme initiations and development, regulatory and commercial milestone payments totalling more than $3 billion across the four potential programmes.
Century will also receive tiered royalties as a percentage of global net sales in the high-single to low-double digits. In addition, under the agreement, Century may elect to co-promote the AML programme and one of the additional programmes in the US for no exercise fee which will also trigger enhanced US royalties.
Pfizer and Beam: in vivo base editing programmes for rare disease
Under an exclusive four-year research collaboration, Pfizer and Beam Therapeutics will develop in vivo base editing programmes for three rare genetic disease targets.
The programmes will leverage Beam's proprietary in vivo delivery technologies, which use messenger RNA (mRNA) and lipid nanoparticles (LNP) to deliver base editors to target organs. Combining these technologies with Pfizer's experience in developing and manufacturing medicines and vaccines, this collaboration seeks to advance potentially transformative therapies for patients living with rare diseases of the liver, muscle and central nervous system.
Beam's proprietary base editing technologies are designed to enable a new class of precision genetic medicines that target a single base in the genome without making a double-stranded break in the DNA. This approach aims to create a more precise and efficient edit compared to traditional gene editing methods, which operate by creating targeted double-stranded breaks in the DNA, resulting in potential challenges associated with unwanted DNA modifications.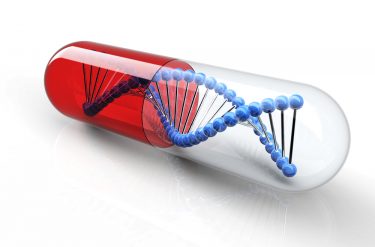 Under the terms of the collaboration agreement, Beam will conduct all research activities through development candidate selection for three undisclosed targets. Pfizer may opt in to exclusive, worldwide licenses to each development candidate, after which it will be responsible for all development activities, as well as potential regulatory approvals and commercialisation, for each candidate. At the end of Phase I/II studies, Beam has a right to opt in, upon the payment of an option exercise fee, to a global co-development and co-commercialisation agreement with respect to one programme licensed under the collaboration, pursuant to which Pfizer and Beam would share net profits as well as development and commercialisation costs in a 65 percent:35 percent ratio, respectively.
Beam will receive an upfront payment of $300 million and, assuming Pfizer exercises its opt-in license rights for all three targets, is eligible for development, regulatory and commercial milestone payments for potential total deal consideration of up to $1.35 billion. Beam is also eligible to receive royalties on global net sales for each licensed programme. The collaboration has an initial term of four years and may be extended up to one additional year.
Moderna and Carisma: engineered chimeric antigen receptor monocytes (CAR-M)
Moderna has entered a strategic collaboration agreement to discover, develop and commercialize in vivo engineered chimeric antigen receptor monocyte (CAR-M) therapeutics for the treatment of cancer with Carisma Therapeutics Inc.
Commenting on the agreement, Steven Kelly, President and Chief Executive Officer of Carisma stated: "Moderna's deep expertise in mRNA and LNP technologies opens up a potentially game-changing opportunity for engineered macrophages.
"In vivo delivery directly to monocytes and macrophages enables an off-the-shelf therapeutic approach that uses the patients' own cells to provide a truly personalised treatment. By combining Carisma's expertise in engineered macrophage biology and Moderna's pioneering in vivo mRNA delivery technologies, we are excited about the potential of this novel therapeutic approach for treating cancer. We are thrilled to be working with Moderna."
Under the terms of the agreement, Carisma will receive a $45 million up-front cash payment and an investment by Moderna in the form of a $35 million convertible note. Carisma will receive research funding and is eligible to receive development, regulatory and commercial milestone payments, plus royalties on net sales of any products that are commercialised under the agreement. Carisma will be responsible for the discovery and optimisation of development candidates, while Moderna will lead the clinical development and commercialisation of therapeutics resulting from the agreement. Moderna has the option to nominate up to twelve targets for development and commercialisation.