Many hands make light work: why the new Bespoke Gene Therapy Consortium is a godsend for ambitious biopharma teams
In late October, we learned that an exciting and ambitious new entity – the Bespoke Gene Therapy Consortium (BGTC) – had come into being in the US, designed to encourage the delivery of more gene therapies for rare diseases. The consortium is an interesting construct, headed and funded by the US Food and Drug Administration […]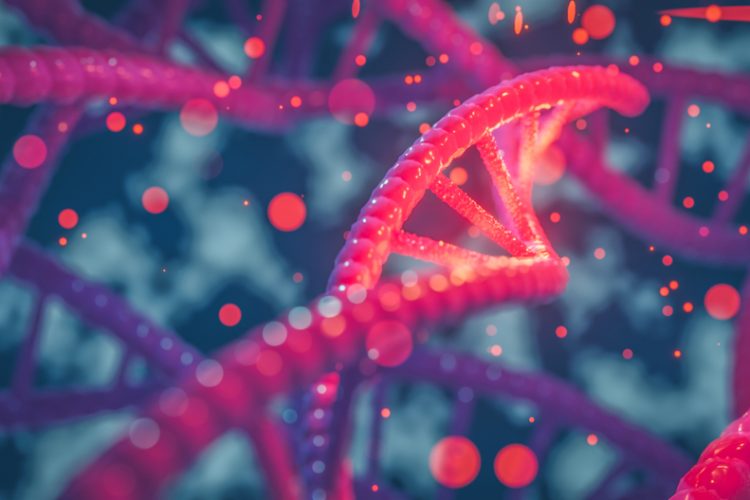 In late October, we learned that an exciting and ambitious new entity – the Bespoke Gene Therapy Consortium (BGTC) – had come into being in the US, designed to encourage the delivery of more gene therapies for rare diseases.
The consortium is an interesting construct, headed and funded by the US Food and Drug Administration (FDA) and the National Institutes of Health (NIH). Other stakeholders range from large and small biotechs and pharma brands to non-profit organisations. The rollcall is impressive: Biogen, Janssen (Johnson & Johnson's pharmaceutical company), Pfizer, the Novartis Institutes for BioMedical Research, Regenxbio, Spark Therapeutics, Takeda, Taysha Gene Therapies, Thermo Fisher Scientific, Ultragenyx, the Alliance for Regenerative Medicine, the American Society of Gene and Cell Therapy, and so the list goes on.
To an extent, the initiative is a logical extension to a previously seen trend of big(ger) pharma organisations buying smaller gene therapy projects and bringing them to market. Some years ago, a team of scientists at the European Medicines Agency (EMA) – myself included – performed an analysis of the usual sponsors for clinical trials.1 Almost exclusively these were small companies, charities or academia. Although that picture has evolved now, the potential benefits of multiple stakeholders banding together could be significant and provide a model for other markets to follow.
Building on established success
One obvious advantage of multiple organisations pooling their efforts is to finally tackle the problem of affordability and return on investment, which presents a significant barrier for more niche therapies that are expensive and complex to develop and study, and whose target populations are very small (or, projected beyond approval, allow for a lower price which increases access to patients).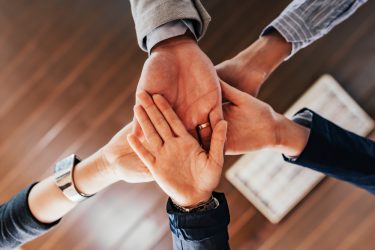 If a standardised platform can be agreed, via which each drug developer can share findings and build on what has gone before, the potential to reduce costs and accelerate approvals could be considerable. But the real beneficiaries will be the patients, who could find themselves with readier access to the breakthrough treatments they crave to cure their condition, extend their life expectancy or improve their quality of life. More unmet needs could be addressed, and the way paved for next waves of innovation. As obstacles are brought down, new momentum might build as more cutting-edge scientific teams are able to see a path to market.
The changing role of regulators
What is particularly encouraging about the new US consortium is that it illustrates the role regulators can play in driving markets forward, as facilitators rather than merely gatekeepers: informing new regulatory frameworks that will better suit novel therapies with small target populations, for instance.
Aside from the promised funding, the consortium creates the potential for a shared platform that could help propel each company forwards with new products. The concept of 'master files' exists already: there are biologic master files for vaccine antigens and for plasma, for instance. In this case, the same vaccine antigen, for example, can be used for different vaccines for a given manufacturer. In future, if master files for gene therapy vectors, say, were logged on a common platform for review, it might be possible simply to add a gene of interest for each new development, rather than details of all vector-related safety aspects (because these are likely to be very similar across related products, at least as they relate to the vector).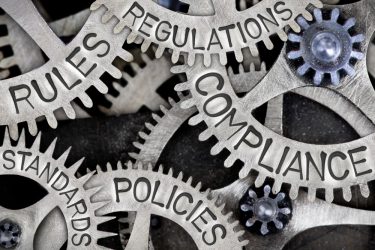 The EU adopted the master file concept for vaccine antigens and plasma a number of years ago and the concept could be re-developed for gene therapies now. In this way EMA could lead the various European agencies towards a framework similar to that emerging with the BGTC, eventually adding pharma companies and other stakeholders into the collaborative effort.
Anything that would allow for greater convergence around clinical trial design, particular studies, tests/assays would be welcome, too – even the pooling of safety data – making advances in the treatment of rare diseases more viable. Where companies could be investigating 10-20 rare diseases over time, using similar clinical trial principles for aspects around the vector (eg, certain key safety aspects) and assays, the potential to combine their efforts could get those teams to a collective study base of hundreds of patients over time, which would be very powerful.
Instruments of change
Although it might take a while to establish an enabling platform, the hope is that BGTC and any equivalent consortia that emerge over time, will come up with a roadmap quite quickly to support at least some level of useful community co-operation.
[gene therapies] need to become standard treatments that we know how to regulate, so that patients with unmet needs – suffering from rare diseases which affect their quality of life every day – have access to a range of new and exciting options"
Without this kind of collaborative move, we could face a future of only limited gene therapies coming to market for those with rare diseases. Moreover, getting to a point of authorisation would remain cumbersome, because of the many questions that continue to be posed each time – questions that could be more easily addressed via a platform approach.
We are already seeing a growing push from pharma companies for a regulatory framework that better meets their needs. Up to now, for instance, each new product has needed to be vetted in its own right. This has presented a barrier for developers of new therapies with a limited safety database to work from – even if these have shared the same vector backbone. Tests showing the biodistribution and effectiveness of the transduction of cells, for example, would have to be repeated again and again.
There are some encouraging signs that regulators want to drive positive change. We are already seeing these bodies hiring more specialised people (those with expert knowledge of advanced therapies) so that they more confidently assess and approve new treatments. At the same time, regulators are looking at data more holistically; not just ticking boxes, but considering what certain product-specific attributes might mean for patients, and what impact they might have, which in turn is helping with the justification for new frameworks and for different forms of stakeholder dialogue.
Certainly, regulators need to keep pace with the market and get the balance right with the questions they ask, rather than sending development teams off to obtain data that will be hard to come by, resulting in protracted processes and higher costs that may not be warranted.
Happily, things seem to be moving in the right direction.
Increased collaboration, closer alignment and adaptation of regulatory requirements, and tools such as vector master files, which could be plugged into dossiers almost in 'cassette' form, would be welcome next developments.
Finally, we all need to stop describing and viewing gene and cell therapies as 'special' or 'niche' products that are difficult to develop and bring to market. These need to become standard treatments that we know how to regulate, so that patients with unmet needs – suffering from rare diseases which affect their quality of life every day – have access to a range of new and exciting options and can dare to imagine a better future.
About the Author
Christian K Schneider, MD, is Head of Biopharma Excellence and Chief Medical Officer (Biopharma) at PharmaLex. He was previously interim Chief Scientific Officer at the UK's Medicines and Healthcare products Regulatory Authority (MHRA), where he was also Director of the National Institute for Biological Standards and Control (NIBSC) for five years. He has also held leading positions at the Danish Medicines Agency and at the Paul-Ehrlich-Institut, Germany's Federal Agency for Vaccines and Biomedicines.
At the European Medicines Agency (EMA), he has chaired the Committee for Advanced Therapies (CAT) as well as the Biosimilar Medicinal Products Working Party (BMWP) – and served as a member of the Committee for Medicinal Products for Human Use (CHMP). He is one of the key architects of EMA's advanced therapies and biosimilars framework. As a regulatory scientist, Christian has published 50+ articles in international, peer-reviewed journals.
Christian is contactable at: [email protected]
Reference
Maciulaitis R, D'Apote L, Buchanan A, Pioppo L, Schneider CK. Clinical development of advanced therapy medicinal products in Europe: evidence that regulators must be proactive. Mol Ther. 2012;20(3):479-482. doi:10.1038/mt.2012.13
Related organisations
Alliance for Regenerative Medicine, American Society of Gene and Cell Therapy, Bespoke Gene Therapy Consortium (BGTC), Biogen, Janssen Pharmaceutical Companies of Johnson & Johnson, National Institutes of Health (NIH), Novartis Institutes for BioMedical Research, Pfizer, Regenxbio, Spark Therapeutics, Takeda, Taysha Gene Therapies, The European Medicines Agency (EMA), Thermo Fisher Scientific, Ultragenyx Pharmaceutical Inc, US Food and Drug Administration (FDA)