Could personalised prescribing revolutionise the UK's healthcare system?
Here, Origin's Rich Quelch explores the potential benefits of basing drug prescription on pharmacogenomic data and how transitioning to such a system could impact the UK's National Health Service.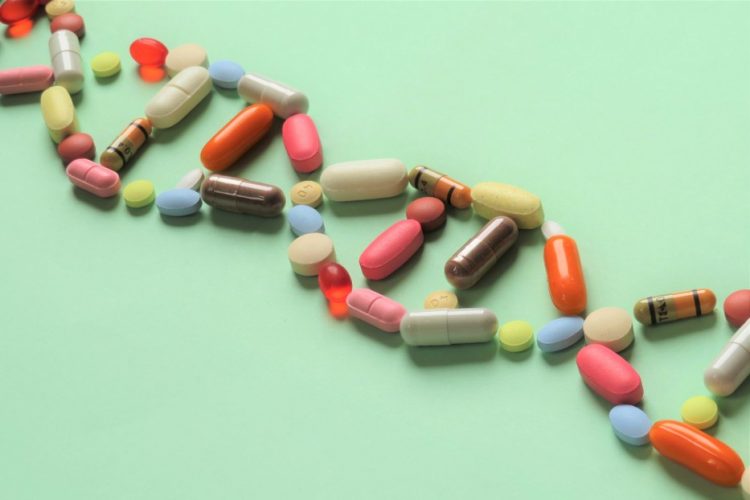 The call for personalised prescribing is growing thanks to advancements in pharmacogenomics – our understanding of how a person's unique genetic make-up affects their response to a medicine.
Today, up to 6.5 percent of UK hospital admissions are the result of an adverse reaction to a prescribed or over-the-counter drug. Moreover, up to half of people do not respond as intended.
In a recent report by the British Pharmacological Society and the Royal College of Physicians, adopting a pharmacogenomic model is hailed as a way to modernise the UK's healthcare system, reduce costs and improve health outcomes across the board.
So, could we see personalised prescribing become integrated fully, fairly and swiftly into the UK's National Health Service (NHS) in the near future?  
An outdated model of prescribing
Everyone has different genetic information, stored in the genes they inherited from their parents. It is this unique data that pharmacogenomics uses to understand your response to different drugs and tailor them accordingly and, as your genes hardly change across your lifetime, only one blood test is needed to guide the choice and dose of medicine at any age or life stage.
However, the way the NHS prescribes medicines today is largely the same as when it first started over 70 years ago, despite huge leaps forward in the way it diagnoses and treats patients.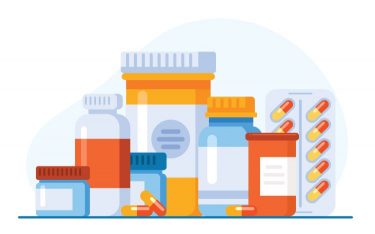 The status quo remains a one-size-fits-all approach to prescribing based on a universal understanding of their benefits to patients. But this ignores the (large) minority of patients who do not respond well to certain medicines.
Instead, moving towards a personalised prescribing model based on a patient's genetic makeup and how they uniquely respond to different medicines and treatments, can allow healthcare providers to offer the right treatments, at the right time, in the right doses.
From common drugs like antibiotics and anti-inflammatory medicines, to advanced treatments like chemotherapy, a person's genes can mean they experience negative and even life-threatening side effects. In the UK alone, there are hundreds of deaths each year caused by adverse drug reactions.
For others, they lack the gene that makes certain drugs, like the painkiller codeine, effective meaning they do not see an improvement. This not only wastes money and products but leaves a patient with untreated pain.
Pharmacogenomic research has also revealed a rare variation in one gene that can cause an excessive immune reaction when exposed to a variety of common medications, resulting in liver damage.
So, with the NHS at the limits of affordability and waiting lists at an all-time high, could pharmacogenomics offer the answer?
Making pharmacogenomic testing a reality
Using pharmacogenomic testing more widely within the NHS has the potential to keep more people healthier for longer, as well as save money and resources.
But achieving this will not be straightforward. The tests required are currently not widely available and there is a knowledge gap among patients, prescribers and health practitioners, meaning adoption remains low.
While the authors of the report call on NHS Trusts to move towards a pharmacogenomics model for prescribing, it is not as simple as testing patients when they arrive at a doctor's surgery or hospital.
As set out by the British Pharmacological Society and the Royal College of Physicians, there are several recommendations that will help to make pharmacogenomic testing a reality across NHS Trusts.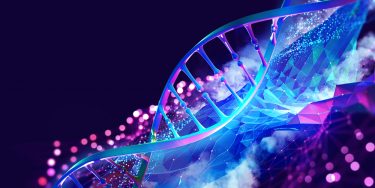 They suggest that the move needs to be a gradual and iterative process to achieve a comprehensive service that is available in both primary and secondary care settings, as well as in specialised centres. Additionally, the body of knowledge surrounding gene-drug pairs needs to be refined and built on, with newly discovered pairs added into the NHS National Genomic Test Directory.
To avoid a postcode lottery of care and thereby exacerbate inequalities, mainstreaming pharmacogenomic services in the NHS throughout the UK should be commissioned and funded through the relevant pathways in the four nations rather than locally driven. The data collected across the four nations also needs to be standardised, reported, stored and shared to accelerate its usefulness and success.
The knowledge gap around personalised prescribing must be closed via a comprehensive education and training package aimed at all sectors of healthcare, as well as embedding pharmacogenomics into curricula for training the future workforce.
To achieve a multidisciplinary pharmacogenomics service, clinicians, general practitioners (GPs) and pharmacists need to be supported through clearly defined roles, consulting services sat within each integrated care system, and strategically planned service delivery models to incorporate workforce planning from the outset. This will ensure there are enough healthcare professionals to deliver the service within budget and to a high quality.
Finally, to be truly patient-centred, the implementation of pharmacogenomics needs to be accompanied by clear and open lines of communications with patient representative bodies, the public and the media.
Consent and ethics
As for any standard medical procedure, consent will need to be gained by each patient before pharmacogenomic testing can take place. The patient must have capacity, be appropriately informed and be free from coercion.
But for some, genetic data is believed to be 'special', deeply personal and different from other types of health or medical data. This belief could mean clinicians, GPs and pharmacists come up against strong resistance among some patients, making it difficult to obtain consent.
Guided by the National Genomic Test Directory, pharmacogenomics informed prescribing has the potential to be a daily prescribing reality across the UK, but it could be a significant amount of time before we see this available to everyone"
Implementation must also consider the diversity of our population and the fact that most genetic research up until this point has been based on patient groups with European ancestry. If diversity and differences in biological risk factors are overlooked, the roll out of pharmacogenomic testing and the development of a national framework could exacerbate existing health and race inequalities with damaging consequences. As the data grows, so too will our understanding of how biological factors influence our response to medicines and, ultimately, outcomes.
Lastly, any genomic data collected by the NHS as part of clinical care must be securely stored and kept confidential in line with the UK General Data Protection Regulation (GDPR). Any deviations or breaches must be communicated swiftly and transparently as set out by the legislations to avoid loss of public confidence and reduced engagement.
An exciting road ahead
It is clear there are many barriers, as well as opportunities, provided by increasing pharmacogenomic testing across the NHS.
The UK is at the forefront of a genomic revolution, having first undertaken the 100,000 Genomes Project, which is now aiming to extend to five million genomes. Guided by the National Genomic Test Directory, pharmacogenomics informed prescribing has the potential to be a daily prescribing reality across the UK, but it could be a significant amount of time before we see this available to everyone.
In the meantime, we can look forward to a time when the traditional model of care is fundamentally and irreversibly changed for the better, resulting in a personalised, fit for the times system.
About the author
Rich Quelch, Global Head of Marketing at Origin, is an experienced global marketer within the healthcare and pharmaceutical sector. He has led the development of the Origin brand, positioning it as a world-leading supplier of innovative and ground-breaking pharmaceutical packaging devices, as well as offering a unique supply chain model which is disrupting the pharma industry. 
Established over 55 years ago, Origin offers customers a remarkable range of versatile packaging solutions that respond to the unique needs of the global pharmaceutical marketplace. Origin engages in the design, manufacture, and consolidated supply of pharmaceutical packaging, partnering with licence holders and CMOs.