Future of pharmacovigilance: the six stages of automation
Here, Andrew Mitchell of IQVIA outlines the six stages of pharmacovigilance case automation, exploring how implementing intelligent automation such as AI and ML could benefit pharmaceutical companies.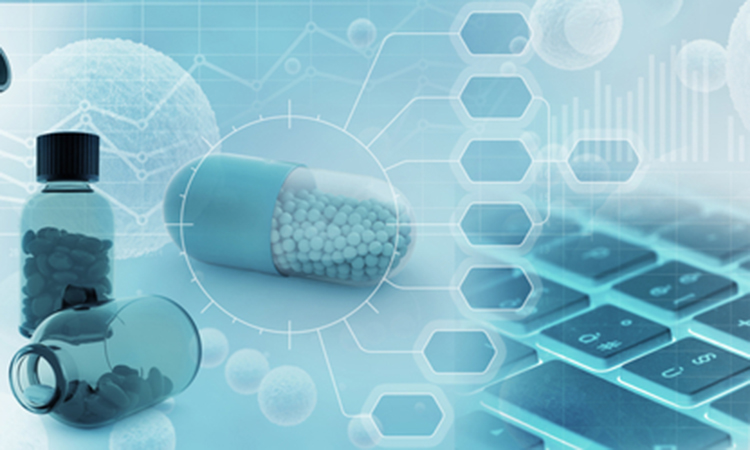 Pharmacovigilance (PV) plays a critical role in gathering data about adverse events (AEs) and addressing patient safety. An important aspect of PV, the AE case processing segment currently faces numerous challenges. Adverse event reporting is expensive and time-consuming, and human errors can impact its value significantly, potentially putting patients at risk.
The promise of intelligent automation through artificial intelligence (AI) and machine learning (ML) represents significant future value for the industry, yet many questions remain unanswered: What does automation mean for individual pharmaceutical organisations? How are real outcomes and return on investment (ROI) measured? This article breaks down PV automation into six stages and proposes them as a standard for the industry to follow.
Automating the case processing load
PV case processing is increasingly becoming automated yet what that means and where it begins is often unclear. This article draws on parallels with the automotive industry and their pursue of self-driving cars as another regulated industry with significant safety concerns and marketing spend. The automotive industry's published standards for consecutive levels of automation associated with motor vehicles provide a relevant framework when re-interpreted for pharmacovigilance.
The six stages of automation:
Level 0: No automation
Level 1: Assistance-only
Level 2: Partial automation
Level 3: Conditional automation
Level 4: High automation
Level 5: Full automation
Level 0: No automation
Manual case processing, or stage zero, entails no automation assistance. All case intake and processing activities are fully manual, and the case submission and related decision-making depend entirely on human users performing all aspects of the task. Even if this performance is enhanced by warning or intervention systems, the process execution is still completely manual.
For organisations with low volumes of adverse events this may be all that is ever needed in terms of balancing compliance versus cost, but many proven digital tools to automate aspects of the process provide progression to the next stage.
Level 1: Assistance-only
The first stage of autonomy offers assistance only, with human user monitoring remaining an essential component.
If we compare this to the development of self-driving or autonomous vehicles, stage one would represent a combined effort between a human driver and the system. For example, a self-driving vehicle using stage one would allow the system to execute functions such as the steering, or the acceleration and deceleration of the vehicle (eg, blind spot alerts).
This level of automation has been present in PV to various degrees for many years. Auto-narratives and letter generation are good examples, where instead of spending time and resources manually authoring these free text descriptions, proven tools transform structured case data by manually selecting from pre-defined templates configured to match company-specific nuances.
Assistance-only automation is where most PV departments sit today.
Stage 2: Partial automation
At this stage of automation, human users continue monitoring case processing, taking action when necessary, but fewer scenarios require manual intervention. In our autonomous vehicle analogy, automation enables the system to assume responsibility for several functions simultaneously, such as both the steering and the acceleration/deceleration.
For example, automating data identification and extraction from source documents accelerates case processing, performing this activity upfront results in improved identification of follow-ups and minimises duplicates.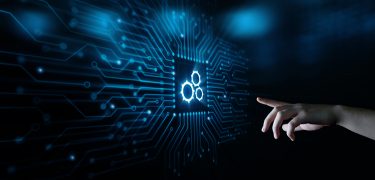 Bulk literature screening is another opportunity where AI can take over the heavy lifting. Instead of PV professionals spending hundreds of hours reading peer-reviewed literature and reports for AE signals, smart algorithms can parse more content in less time with superior accuracy.
Interestingly, an automated PV system using natural language processing (NLP) is more likely to uncover random mentions of conditions or products than a human reader, though there will also be false positives requiring review. An AI/ML system can be trained to improve on when to follow up and verify data and trigger requests for missing information, or this can be algorithmically driven such as when associated with null flavour values.
Either way the desired outcome is the same; functionality reducing the need for human resource usage lowers the costs of pharmacovigilance, improves safety results and frees up PV professionals for more value-driven activities.
Stage 3: Conditional automation
The conditional automation stage provides for system-monitored execution of all aspects of the case processing and safety decision-making. However, this applies to specific case types only, such as determined product/event combinations associated with the safety profile of a medicinal product, or 'partner cases' that should be streamlined where data entry, QC and medical assessment has already been performed.
Human users are notified when intervention is required, with the expectation that they will respond appropriately. They may also retain responsibility for final submission, just as a human driver retains the responsibility to take over if an event occurs that is outside the autonomous vehicle's automation parameters.
Stage 4: High automation
The high automation stage enables the system to execute all aspects of multiple case types. Human users are notified when necessary, but manual intervention is not necessarily required for system quality or compliance.
Autonomous case processing serves to benefit the life sciences industry in multiple ways. Organisations can save time and money by flipping the traditional case processing workflow on its head"
At this stage, the system can autonomously perform all the steps involved in receiving and registering a case report, validation, duplicate check and data entry from compatible systems. ML increasingly enables QC, and medical assessments can take place for a significant number of case types.
The triage function prioritises cases for reporting purposes based on learned criteria and will only trigger an intervention request if a case falls outside the parameters of the data. Submission to authorities or partner organisations may or may not require manual intervention, depending on client risk profiles, how well the case meets other requirements and the health authority in question. Case closure and archiving can typically be automated according to specific factors.
The system is also capable of taking action even if a human operator does not respond appropriately to the intervention request. For an autonomous vehicle, this would be the equivalent of the system being able to guide the vehicle to pull over safely and stop without action from the driver.
Stage 5: Full automation
Once a PV system achieves full safety automation status, it can execute autonomous case processes and submissions for all case types. No manual intervention is required for any individual case or report recipient. This closely resembles the autonomous vehicle model, where the system undertakes all aspects of dynamic driving without any human involvement, regardless of road and environmental conditions.
In the full automation stage, if the system delivers a request for intervention but no human responds appropriately, AI can take the necessary action to mitigate the risk to patients. Whether this means triggering a nationwide notification about a drug-related AE or implementing a moratorium on distributing a batch, the actions are pre-set and automated for safety purposes.
Fully autonomous vehicles remain a pipedream despite what is advertised – and it is the author's personal opinion that pharmacovigilance systems will not and should not reach this stage without a fundamental re-think of global pharmacovigilance. This is especially true for those organisations reporting in Japan.
Reaping the benefits
Autonomous case processing serves to benefit the life sciences industry in multiple ways. Organisations can save time and money by flipping the traditional case processing workflow on its head and automating labour-intensive and costly functions.
However, first companies need to determine where they lie today and set clear PV automation goals based on what is appropriate for their risk tolerance. There is no one-size fits all approach but everyone should start somewhere, implementing automation in stages as technology offers solutions we could only have dreamed about a decade ago.
About the author
Andrew Mitchell is Head of Product Management, Pharmacovigilance & Regulatory Technology at IQVIA.