Summer 2022 haemophilia trial update
Results from several haemophilia trials have been presented at the International Society on Thrombosis and Haemostasis (ISTH) Annual Congress 2022, here EPR summarises some of the key developments.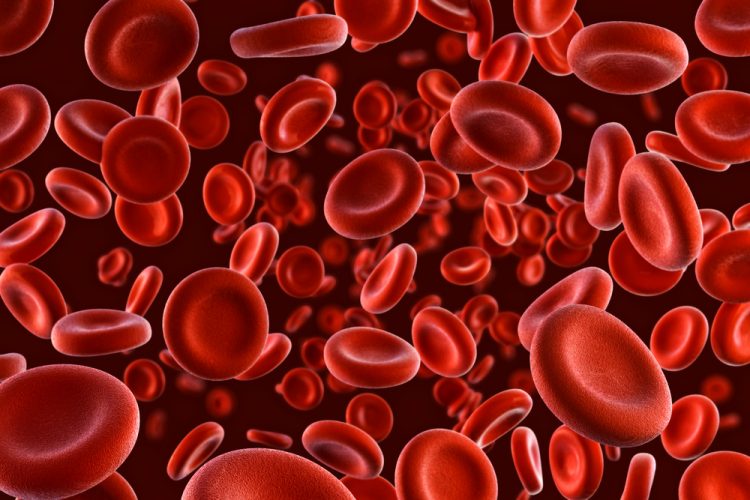 About haemophilia
Haemophilia is a rare disease affecting an estimated 1.125 million people worldwide that impairs the body's clotting ability. Haemophilia A and B are more common in males, with approximately 88 percent of people diagnosed with haemophilia worldwide being male. Haemophilia A is an inherited disorder in which people lack the clotting protein factor VIII. It affects around 900,000 people worldwide, approximately 35-39 percent of whom have a severe form of the disorder.
Some people with haemophilia may also develop inhibitors, antibodies that are an immune response to the clotting factors in replacement therapy that cause the treatment to stop working. It is currently estimated that 30 percent of people living with haemophilia A and up to three percent of people living with haemophilia B have inhibitors.
Novo Nordisk – concizumab and Mim8
Concizumab demonstrates 86 percent reduction in treated bleeds
Phase III results from the explorer7 study presented at ISTH 2022 in London, UK, revealed an 86 percent reduction in treated spontaneous and traumatic bleeds for haemophilia A or B patients with inhibitors on concizumab prophylaxis.
In the trial (NCT04083781), those taking concizumab had an estimated mean annualised bleeding rate (ABR) of 1.7 compared to 11.8 with no prophylaxis, fulfilling the primary objective of the trial. The overall median ABR of concizumab was zero, compared to 9.8 for no prophylaxis. Twenty-one (63.6 percent) people on concizumab experienced no treated bleeds, compared to two (10.5 percent) on no prophylaxis.
The safety and tolerability profile of concizumab in this study was within the expected range, with no thromboembolic events reported after treatment restart.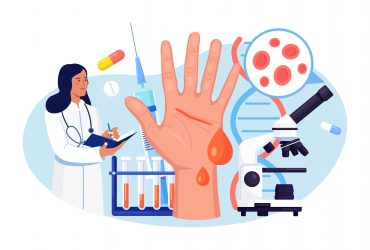 Concizumab is an anti-tissue factor pathway inhibitor (TFPI) antibody in development for once-daily prophylactic treatment (regular treatment to prevent prolonged and spontaneous bleeding) by administration under-the-skin with a ready-to-use, prefilled pen for all types of haemophilia.
"One of the most critical complications in the treatment of haemophilia is the development of inhibitors, as they render standard replacement therapy ineffective and severely limit treatment options for haemophilia B," stated explorer7 lead investigator Dr Victor Jiménez-Yuste, Haematology Department, La Paz University Hospital, Madrid, Spain. "Based on the results of the explorer7 study, there is a potential for concizumab to become a new treatment option for people living with haemophilia A or B with inhibitors."
Novo Nordisk expects to submit concizumab for regulatory approval for the prophylactic treatment of haemophilia A or B with inhibitors in the second half of 2022 in the US and Japan, and in 2023 in the EU and the UK.
Mim8 – a potential monthly treatment for haemophilia A
The Phase I and II 2 FRONTIER1 dose-escalation study (NCT04204408) evaluating Mim8 has met its primary safety endpoint, with interim results presented at ISTH 2022.
Mim8 is a next-generation human IgG4 bispecific antibody bridging Factor IXa/X (FIXa/FX) designed to be a potent once weekly or once monthly prophylaxis therapy for people living with haemophilia A with or without inhibitors.
In the FRONTIER1 study, once-weekly and once-monthly under the skin administration of Mim8 in people with haemophilia A was tolerated at all doses, regardless of inhibitor status. Patients received Mim8 once weekly at different dose levels to target drug plasma levels of 1 μg/ml, 3 μg/ml, 9 μg/ml or 20 μg/ml, or once monthly targeting plasma levels of 9μg/ml. While six of seven participants in the lowest dose cohort still reported at least one bleed, at higher doses (cohorts two to four) only two of the 25 patients reported bleeds. Zero bleeds were reported in the eight participants treated with the therapy once monthly.
No thromboembolic events (blood clots in the veins) or related serious adverse events were reported in the FRONTIER1 study, and there were no occurrences of the development of anti-Mim8 antibodies.
"We are committed to investigating novel approaches to address the individual and changing needs for people living with haemophilia," commented Martin Lange, executive vice president and head of Development at Novo Nordisk. "The data for Mim8 thus far present an opportunity to develop a treatment for people with haemophilia A who may benefit from less frequent administration. We look forward to moving into next steps with this investigational therapy."
The FRONTIER clinical development programme is using a novel and accelerated design to minimise time from Phase II into Phase III. Dosing in the Phase III study is expected to start in the fourth quarter of 2022.
Roche/Genentech – Hemlibra® (emicizumab) meaningfully improves bleed control
The results of the Phase III HAVEN 6 study (NCT04158648) show 66.7 percent of people with moderate or mild haemophilia A without factor VIII inhibitors treated with Hemlibra experienced zero treated bleeds at 55.6 weeks median follow-up.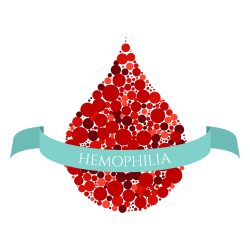 In addition, 81.9 percent of patients treated with Hemlibra experienced no spontaneous bleeds that required treatment and 88.9 percent experienced no joint bleeds that required treatment. Model-based ABR remained low throughout the evaluation period at 0.9.
Hemlibra's safety profile was consistent with findings across various subpopulations of people with haemophilia A, from previous HAVEN and STASEY studies, with no new safety signals observed.
In addition to HAVEN 6, data from the CHESS II (Cost of Haemophilia across Europe: a Socioeconomic Survey-II) and CHESS PAEDs studies was also presented at ISTH 2022. These data show most adults with moderate or mild haemophilia A and more than half of children with moderate haemophilia A may not receive preventative treatments.
Hemlibra is a bispecific factor IXa- and factor X-directed antibody. It is designed to bring together factor IXa and factor X, proteins involved in the natural coagulation cascade, and restore the blood clotting process for people with haemophilia A. Hemlibra is a prophylactic (preventative) treatment administered by an injection of a ready-to-use solution under the skin once-weekly, every two weeks or every four weeks (after an initial once-weekly dose for the first four weeks).
Sanofi – Fitusiran and efanesoctocog alfa
Fitusiran reduces bleeds by 61 percent
The Phase III ATLAS-PPX study (NCT03549871) met its primary endpoint and demonstrated fitusiran prophylaxis significantly reduced bleeding episodes compared to prior factor or bypassing agent (BPA) prophylaxis.
In the trial, once-monthly fitusiran (80mg) in adults and adolescents with severe haemophilia A or B who were previously treated with prior factor or BPA prophylaxis achieved a median ABR was 0 for fitusiran and 4.4 with prior prophylaxis.
Overall, 63.1 percent (n=41) of adults and adolescents treated with fitusiran experienced zero treated bleeds compared to 16.9 percent (n=11) with prior factor or BPA prophylaxis – a statistically significant reduction in estimated ABR of 61.1 percent.
Of the 67 participants exposed to a least one dose of fitusiran, the most common adverse events (≥6 participants) were increased alanine aminotransferase, nasopharyngitis and upper respiratory tract infection. These were consistent with the previously identified risk of fitusiran, suspected or confirmed thromboembolic events were reported in two participants (three percent).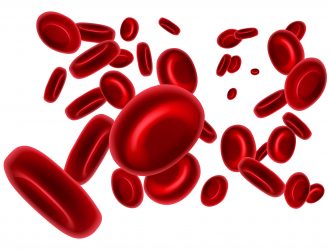 "There is a continued need for transformative therapies that offer people with haemophilia consistent protection while also reducing treatment burden. These Phase III results are encouraging and support fitusiran's potential to provide people with haemophilia A or B, regardless of inhibitor status, with a meaningful reduction in bleeding episodes," commented Dr Gili Kenet, Investigator, professor of Hematology, Director of the Israeli National Hemophilia Center at Sheba Medical Center and head of the Amalia Biron Thrombosis Research Institute of Tel Aviv University, Tel Aviv, Israel.
Other data from the fitusiran clinical programme was also shared at ISTH 2022.
Fitusiran is an investigational, subcutaneously administered small interference RNA (siRNA) therapeutic in development for the prophylactic treatment of people with haemophilia A or B, with or without inhibitors. Fitusiran is designed to lower antithrombin, a protein that inhibits blood clotting, with the goal of promoting thrombin generation to rebalance haemostasis and prevent bleeds.
Efanesoctocog alfa provides superior bleed protection
Results presented from the Phase III XTEND-1 Study (NCT04161495) show once-weekly efanesoctocog alfa prophylaxis met the primary efficacy endpoint, providing clinically meaningful bleed protection for adults and adolescents ≥12 years with severe haemophilia A.
The median and mean ABR were 0 and 0.71, respectively, for those on efanesoctocog alfa. The drug demonstrated superior bleed protection over prior factor VIII prophylaxis with an estimated ABR reduction of 77 percent and a mean ABR of 0.69 compared to 2.96 on prior prophylaxis. In a subset of participants (n=17) studied at baseline and week 26, mean factor VIII levels remained in the normal to near-normal range (>40 IU/dl) for the majority of the week and at 15 IU/dl at day seven post-dose, providing increased factor activity level protection for patients with once-weekly prophylaxis.
In addition, data showed that adults and adolescents treated with once-weekly efanesoctocog alfa experienced statistically significant and clinically meaningful improvements in physical health, pain intensity and joint health when comparing week 52 and baseline measurements. Moreover, efanesoctocog alfa was effective at treating bleeds, including in target joints; 96.7 percent of bleeds were resolved with a single 50 IU/kg dose. Efanesoctocog alfa was well tolerated and inhibitor development to factor VIII was not detected. The most common treatment-emergent adverse events (occurring in greater than five percent of participants overall) were headache, arthralgia, fall and back pain.
Efanesoctocog alfa (formerly BIVV001) is a novel and investigational recombinant factor VIII therapy that is designed to extend protection from bleeds with once-weekly prophylactic dosing for people with haemophilia A. It builds on the innovative Fc fusion technology by adding a region of von Willebrand factor and XTEN® polypeptides to extend its time in circulation. It is the first investigational factor VIII therapy that has been shown to break through the von Willebrand factor ceiling, which imposes a half-life limitation on current factor VIII therapies.