Halting Europe's essential medicines manufacturing exodus
With manufacturing of essential medicines in Europe at risk, Teva's Phillippe Drechsle looks at the action needed to stop further offshoring to Asia.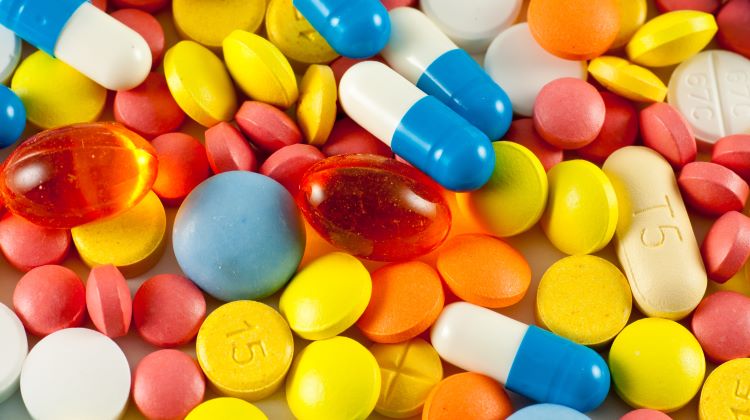 While maintaining a healthy manufacturing industry for production of 'high tech' pharmaceuticals, Europe has stepped away from manufacturing essential medicines and active pharmaceutical ingredients (APIs) due to unrelenting price pressures and is now heavily reliant on the import of these critical ingredients. There is now a large regional concentration in the production of generic APIs in Asia with 66 percent  of the world's API production by volume manufactured in India and China.1 Europe is one of the key customers for Asia's massive API production, and our dependency is now so great it has become a major cause for concern.
The European Commission (EC) conducted a comprehensive assessment1 in 2021 that revealed that 80 percent of API by volume imported into Europe comes from just five countries, with China supplying 45 percent  of the API and the rest coming from India, Indonesia, US and UK.
Manufacturers from Asia now hold nearly two-thirds of the currently valid certificates of suitability of European Pharmacopoeia monographs (CEPs) –  the quality certificates needed to produce APIs in Europe. Between 2000 and 2020, Asian companies outperformed European companies for new approvals of CEPs, increasing their number CEPs from 183 to 2,369. European manufacturers only increased their CEPs from 348 to 1,260. Alarmingly, there are now 93 active ingredients for which no European company holds a certificate.
Supply chains face increasing geopolitical risk
Reliance on sourcing API from other nations puts Europe's entire manufacturing cycle at risk, especially in the event of global crises…"
The practice of off-shoring manufacturing supply chains to lower cost markets has been a logical cost saving strategy for many companies, and the pharmaceutical supply chain has now become one of the most complex supply chains in the world. This reliance on sourcing API from other nations puts Europe's entire manufacturing cycle at risk, especially in the event of global crises and geopolitical tensions. This has been acutely evident from the COVID-19 pandemic which has had an immense impact on global supply chains and has thrown Europe's vulnerabilities into stark relief.
While manufacturers in Europe have contingency plans in place to avoid major disruptions of critical medicines, COVID-19 caused global supplies to dwindle due to the direct impact of pandemic lockdown measures in China and India. This was exacerbated by the national hoarding and stockpiling which began to emerge, starkly illustrated in 2020 when India halted the export of over two dozen essential APIs and medicines, ranging from paracetamol to antivirals and antibiotics. Just two years on, the recent surge of COVID-19 cases in China has re-ignited the risk to Europe's supplies with China closing off its paracetamol and ibuprofen exports. These decisions have sent shockwaves through Europe's health policy community. We are witnessing first-hand how quickly the globalised supply chain can break down in the face of acute adversity, and how powerless Europe is to prevent it.
Inflation increases supply vulnerabilities across Europe
Having barely emerged from the pandemic, manufacturers have again seen global supply chains put under pressure from the war in Ukraine, which has resulted in hugely inflated energy prices putting Europe's medicines supplies at further risk. A recent example was the sudden shortage of the API tamoxifen, used in a key breast cancer therapy, as the only European API manufacturer halted production because it had become uneconomical. This left pharmaceutical companies in Europe with no European API supply source, and only a few suppliers in Asia. 
The last paracetamol plant in Europe, closed in France in 2008 as it was no longer economically sustainable, marking the exit of paracetamol manufacturing from Europe"
The closure of API manufacturing plants in Europe started in earnest 15 years ago. The last paracetamol plant in Europe, closed in France in 2008 as it was no longer economically sustainable, marking the exit of paracetamol manufacturing from Europe. This winter has seen shortages of paracetamol throughout Europe, with pharmacists in France being instructed by the Government to ration sales to customers.
Closures are still ongoing. Recently the biggest Dutch generics company, InnoGenerics, went into bankruptcy. The company had manufactured three billion pills per year for ailments ranging from heart disease to epilepsy. These closures are not surprising. When looking at the costs for labour, energy and water, companies in China and India can enjoy savings of 20 to 60 percent compared to their European competitors.
Is localisation the answer for pharmaceutical supply chain resilience?
Fixing Europe's essential medicines supply system
Teva published a report late in 2022 'Addressing Europe's Essential Medicines Exodus' 2 to highlight the precarious position of Europe's essential medicines manufacturing, put forward solutions to the key root causes of its demise and urge action that goes beyond the EC's Pharmaceutical Strategy for Europe.3
So, what are some of the changes that need to occur?
Tender process reform
First and foremost, Europe needs to prevent any further exodus of manufacturing overseas by creating more of a level playing field so European companies can better compete with manufacturers in Asia. To help achieve this, one of the most important areas to improve is tender practices that for decades has awarded supply contracts on price alone, with no consideration given to manufacturing sustainability and supply chain security. Furthermore, contracts are often awarded to single suppliers, so increasing the risk of supply disruptions should the supplier experience manufacturing problems.  
Regulatory change
Teva's report also highlighted a fundamental administrative problem that is holding our industry back. The excessive demands on manufacturers from Europe's onerous and archaic paper-based regulatory framework is both time-consuming and expensive to implement. A move to digitalised, more cost-effective systems for interactions with regulators is long overdue.
Improved environmental directives
Another area where Europe has far higher costs than Asia is with environmental regulations such as waste disposal. The recent update to the EC Urban Waste Directive, part of the environment package 'Towards Zero Pollution,'4 has a disproportionate producer responsibility principle that will incur considerable extra costs. This is likely to make some essential medicines and APIs economically unsustainable to manufacture. A rebalancing of the proposed legislation and faster access to 'green' funding schemes is urgently needed to help support companies through the environmental transitions.
Has economisation has gone too far?
It is too soon to say if European policymakers are fully recognising the issues Europe is facing regarding the stability and continuity of future medicine supplies.
The EC has published a major report on the supply risks facing essential medicines manufacturing that set out a raft of changes to halt and hopefully reverse the damage. The report, 'Vulnerabilities of the Global Supply Chains of Medicines – Structured Dialogue on the Security of Medicines Supply'5 concluded that "The European Council highlighted the need to reinforce the security and continuity of supply of medicines and to address the causes of systemic shortages and disruptions to supply chains."  However we'll have to see what measures the EC will propose to secure supply in a sustainable way.
The current tender process has been one of the root causes for the decline in Europe's essential medicines manufacturing due to the sole focus on price…"
We have also seen some green shoots of change emerging with another report published by the EC that looks at the changes that need to be made in the procurement of essential generic medicines. This is long overdue as the current tender process has been one of the root causes for the decline in Europe's essential medicines manufacturing due to the sole focus on price, to the exclusion of other factors like quality and sustainability of supply. This Study on the Best Practices in the Procurement of Medicines6 includes recommendations that could ensure a more secure supply model that is not just based on price alone if further developed and implemented at a national level.
This approach is already beginning to be adopted in Germany where the German Minister of Health, Karl Lauterbach, recently introduced a number of radical measures, including reforming the tender process, to avoid future drug shortages and strengthen the EU's  production capacity, stating, "We have gone too far with economisation – price played the only role, the availability of medicines played too little a role. We need to reverse that." 7
Looking to the future of essential medicines manufacturing in Europe
In conclusion, the 'race to the bottom' on the price for generics, combined with an onerous European regulatory framework and harsh inflation rates will further force the generic supply value chain to consolidate, often outside Europe, in order to survive.
It is essential to create a level playing field between Europe and the rest of the world by addressing the regulatory and economic root causes that are weakening our ability to supply Europe's patients and are impacting our manufacturing resilience.
There are signs that European policymakers may finally be responding to the urgency of the situation. In the meantime the global competition to secure the production and supply of essential medicines is intensifying, and Europe needs to step up and face the challenge if it wants to stay in the race.
About the author
Phillippe Drechsle is Vice President at Teva Pharmaceuticals Europe in charge of the generics division. He has been working in the generics industry for over 20 years in various functions spanning from supply and demand management, controlling and finance, business development and special projects such as leading Teva's response to the European Commission Falsified Medicines Directive (FMD) to implement additional security measures on medicines production such as anti-tampering and digital tracking.
References
European Commission Staff Working Document 'Strategic Dependencies and Capabilities', update to the 2020 New Industrial Strategy, 2021. Available at: https://commission.europa.eu/strategy-and-policy/priorities-2019-2024/europe-fit-digital-age/european-industrial-strategy/depth-reviews-strategic-areas-europes-interests_en
Teva Pharmaceuticals Europe 'Addressing Europe's Essential Medicines Exodus' 2022.
European Commission, 'Pharmaceutical Strategy for Europe', 2020 Available at: https://health.ec.europa.eu/system/files/2021-02/pharma-strategy_report_en_0.pdf
European Commission European Action Plan 'Towards Zero Pollution for Air, Water and Soil' 2022 Available at: https://ec.europa.eu/environment/pdf/zero-pollution-action-plan/communication_en.pdf
European Commission, 'Vulnerabilities of the Global Supply Chains of Medicines – Structured Dialogue on the Security of Medicines Supply' Oct 2022 Available at: https://health.ec.europa.eu/system/files/2022-10/mp_vulnerabilities_global-supply_swd_en.pdf
European Commission, European Health and Digital Executive Agency. 'Study on Best Practices in the Public Procurement of Medicines : Final Report', Publications Office of the European Union, 2022 Available at: 
Navlin Daily, German Health Minister announces more major changes to system, 21 Dec 2022 https://www.navlindaily.com/article/15211/german-health-minister-announces-more-major-changes-to-system