Precompetitive collaborations in the pharmaceutical industry
Increasing research and development costs, low productivity, reduced product life cycles, governmental pricing containment, convergence of technologies and increasing regulatory oversight are challenges that increasingly provoke pharmaceutical companies into making precompetitive collaborations with other organisations.
Organisations that would typically compete with one another are now realising the benefits of working together to share information. Janet Woodcock, Acting Director of the US Food and Drug Administration's Office of Pharmaceutical Quality has defined precompetitive research as 'a subset of translational research that is focussed on improving the tools and techniques needed for successful translation, and not on development of a specific product'. Enhanced cross-industry collaborations increase efficiency, innovation, sustainability and ultimately patient benefit.
Bingham and Ekins3 go further and advocate the benefits of competitive collaboration. Also known as co-opetition, this may be defined as the 'strategy embodying simultaneous cooperation and competition between firms'. Co-opetition is significantly more critical within high technology businesses such as the pharmaceutical industry because of the challenges described above. However, the rewards of such collaboration can be immeasurable; since competitors possess aligned resources and face similar challenges, collaboration between competitors allows companies to share relevant information that is not only beneficial to all parties concerned, but more importantly, is beneficial to the patient.
Generally, companies in collaborations will require 'freedom-to-operate' within the sphere of the collaboration and they will want the ability to publish and otherwise disseminate the newly-acquired information without significant impediments, such as the requirement to pay royalty or licensing fees.
There appear to be several different ways for potential collaborators to share their work. Just do It (JDI) and Formalized Collaborations are initiatives where the research is carried out by all of the participants and the data are shared for mutual benefit. The only difference between the two is that the latter approach typically involves a signed agreement.
Some pharmaceutical companies choose to arrange mutually beneficial research via independent third parties, for example, they may become members of the Product Quality Research Institute (PQRI), International Society for Pharmaceutical Engineering (IPSE), Innovation and Quality Consortium (IQ) and Lhasa Ltd., among others. The objective here is to demonstrate that the activities/findings have not been overly influenced by the pharmaceutical collaborators (i.e., they have conducted independent research) and/or allow the third party to provide a 'consensus voice' on behalf of the industry collaborators.
With the use of the 'honest broker' approach, a formal entity can be created on behalf of the collaboration consortium, for example, the Consortium for the Investigation of Genotoxicity of Aromatic Amines is one such consortium6. Other honest brokers include joint venture initiatives; for example, ViiV Healthcare7 is a joint venture between GSK, Pfizer and Shionogi where all of the collaborators have transferred their HIV assets into one entity. Additional programs may be initiated after the inception of the initial undertaking(s).
Another formalised agreement is the Memorandum of Understanding (MOU), an agreement between the various parties that is commonly used by the FDA8 to undertake structured research with other US federal, state, or local government agencies, academic institutions and other defined entities. The MOU constitutes a non-binding agreement between the parties.
In terms of academic collaborations, an Academic Consortium enables a group of laboratories to collaborate with a governmental agency on areas of mutual interest; the funding is primarily drawn from the governmental agency. In an Industry/Academic Consortium, a group of academic laboratories collaborates with trade organisations such as the European Federation of Pharmaceutical Industry Associations (EFPIA), or multiple industry members, on areas of mutual interest. This is primarily funded by a national or supra-national agency.
Additional precompetitive partnerships include the Innovative Medicines Initiative11 (IMI), a joint undertaking between the European Union (EU) and the EFPIA, and Europe's largest public-private initiative (PPI) aimed at accelerating the development of improved and safer medicines for patients. IMI supports 'collaborative research projects and builds networks of industrial and academic experts in order to boost pharmaceutical innovation in Europe'. In the US, the FDA's Critical Path9 and Advancing Regulatory Science10 initiatives highlight how the agency is assessing and utilising new technologies to develop the 'tools, standards, and approaches required to assess the safety, efficacy, quality, and performance of innovative products'.
In today's challenging pharmaceutical environment, the FDA's belief that 'bringing regulatory science into the 21st century requires the collaborative efforts of all stakeholders – including academia, industry, and other governmental agencies' is clearly not to be ignored.
References
Woodcock, J. Precompetitive research: A new prescription for drug development? Clin. Pharmacol. Ther. 87(5), 2010, 521-523
Welch, C.J.; Hawkins, J.M.; Tom, J. Precompetitive intelligence on enabling technologies for the pharmaceutical industry. Org. Proc. Res. Dev. 18, 2014, 481-487
Bingham, A.; Ekins, S. Competitive collaboration in the pharmaceutical and biotechnology industry. Drug Discovery Today, 14 (23/24), 2009, 1079-1081
Gnyawali, D.R.; Park, B-J.R.; Co-opetition between giants: Collaboration with competitors for technological innovation. Research Policy 40, 2011, 650-663
Thomson, N.M.; Seibert, K.D.; Tummala, S.; Bordewekar, S.; Kiesman, W.F.; Irdam, E.A.; Phenix, B.; Kumke. D. Case Studies in the Applicability of Drug Substance Design Spaces Developed on the Laboratory Scale to Commercial Manufacturing Org. Proc. Res. Dev. 2014, DOI:1021/op500187u
Consortium for the Investigation of Genotoxicity of Aromatic Amines (CIGAA). http://www.lhasalimited.org/research-and-collaboration/collaboration.htm. Accessed on 30th January, 2015
http://www.viivhealthcare.com/what-we-do/we-collaborate-to-innovate.aspx. Accessed on 30th January, 2015
FDA 2014. Memorandum of Understanding http://www.fda.gov/AboutFDA/PartnershipsCollaborations/MemorandaofUnderstandingMOUs/default.htm. Accessed on 3rd February 2015
FDA Critical Path Initiative http://www.fda.gov/ScienceResearch/SpecialTopics/CriticalPathInitiative/. Accessed on 14th February 2015
FDA Advancing Regulatory Science Initiative http://www.fda.gov/ScienceResearch/SpecialTopics/RegulatoryScience/default.htm?utm_campaign=Goo. Accessed on 14th February 2015
Innovative Medicines Initiative http://www.imi.europa.eu/ Accessed on 14th February 2015
The rest of this article is restricted - login or subscribe free to access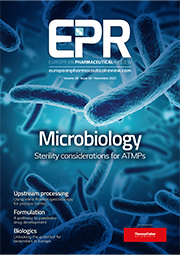 Thank you for visiting our website. To access this content in full you'll need to login. It's completely free to subscribe, and in less than a minute you can continue reading. If you've already subscribed, great - just login.
Why subscribe? Join our growing community of thousands of industry professionals and gain access to:
bi-monthly issues in print and/or digital format
case studies, whitepapers, webinars and industry-leading content
breaking news and features
our extensive online archive of thousands of articles and years of past issues
...And it's all free!
Click here to Subscribe today Login here
Issue
Related topics
Related people