Counterfeit medicines and the need for a global approach
Posted: 16 October 2015 |
Counterfeit medicines pose a serious risk to public health around the world. The trade in fake drugs is considerable; according to Pfizer's own company records, more than 200 million counterfeit doses of Pfizer product have been intercepted since 2004. Meanwhile, the issue of counterfeits has no single or simple solution and cannot be eliminated by any one individual, organisation or government. It is a global problem that needs а global, collaborative approach.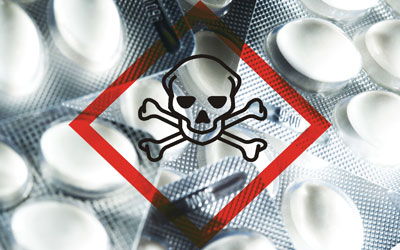 Defining counterfeit medicines
The World Health Organization (WHO) defines a counterfeit drug as "one which is deliberately and fraudulently mislabelled with respect to identity and/or source. Counterfeiting can apply to both branded and generic products and counterfeit products may include products with the correct ingredients or with the wrong ingredients, without active ingredients, with insufficient active ingredients or with fake packaging."
The manufacturing and distribution of counterfeit medication is a criminal activity in most countries and threatens the safety of the world's medicine supply. Medicines have become an attractive target for counterfeiters because they can be of high value and in strong demand. Illegitimate medicinal products can also be produced relatively cheaply. However, counterfeiters have shown to be negligent and make medications in unsanitary environments using cheap and toxic substitutes. They keep their margins and profits significantly high by ignoring good manufacturing practices (GMP) standards. Their production and distribution do not abide by regulatory authority guidelines, which means that the adverse reactions from these medicines cannot be monitored. Most counterfeit medicines are manufactured in unlicensed and unregulated sites, and their content and quality is not regulated…
The rest of this article is restricted to logged-in members. Login or subscribe free to read it.