Raman In-Depth Focus 2016
In this supplement: Raman imaging evaluating counterfeit Cialis® tablets; analysis of capsule-based dry powder inhalers; Raman spectroscopy to authenticate medicines; Raman roundtable; as well as expert views…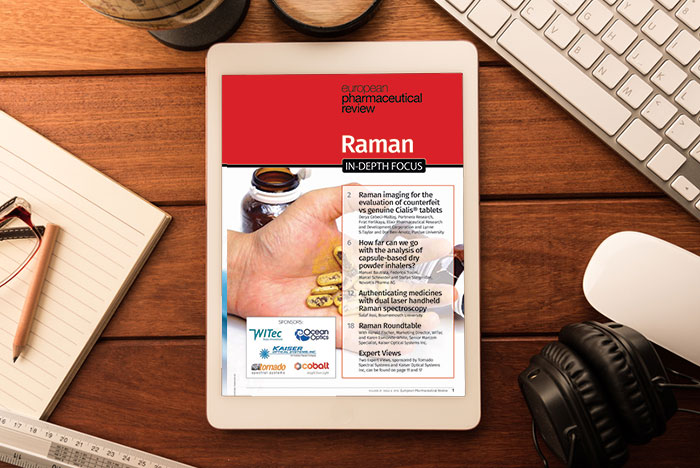 Raman imaging for the evaluation of counterfeit vs genuine Cialis® tablets
Derya Cebeci-Maltaş, Portmera Research, Fırat Yerlikaya, Elixir Pharmaceutical Research and Development Corporation and Lynne S.Taylor and Dor Ben-Amotz, Purdue University

How far can we go with the analysis of capsule-based dry powder inhalers?
Manuel Bautista, Federico Tosini, Marcel Schneider and Stefan Steigmiller, Novartis Pharma AG
Authenticating medicines with dual laser handheld Raman spectroscopy
Sulaf Assi, Bournemouth University
Raman Roundtable
With Harald Fischer, Marketing Director, WITec and Karen Esmonde-White, Senior Marcom Specialist, Kaiser Optical Systems Inc.
Expert Views
Two Expert Views, sponsored by Tornado Spectral Systems and Kaiser Optical Systems Inc.

This Raman In-Depth Focus is restricted to logged-in members. Login or subscribe free to read it.