How Panacea is paving the way for vaccine immunotherapies
We caught up with the CEO & CSO of Panacea for the latest on vaccine immunotherapies – "As a scientist, as long as you are observant and persistent, you may come up with breakthrough discoveries"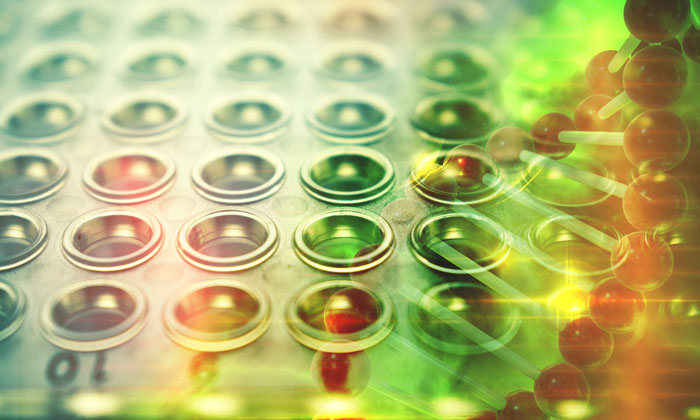 Immunotherapy, also called biologic therapy, is a type of cancer treatment designed to boost the body's natural defenses to fight the cancer. It uses substances either made by the body or in a laboratory to improve or restore immune system function. We caught up with Panacea Pharmaceutical's President, CEO and CSO Hossein Ghanbari to find out how they are using immunotherapies combined with vaccine technology to treat a wide variety of diseases.
When and why was Panacea formed and what are its main aims generally?
We founded Panacea in April 1999 with the goal of providing therapies and diagnostics for disease states that present significant medical challenges. Our team specifically works to discover, develop and commercialise innovative therapeutic and diagnostic products for integrated cancer management, as well as diseases of the central nervous system. Success to us means significant progress, discovery or product development for patients with unmet need. 
Our primary motivation for starting a new company was to be able to execute novel approaches without being restricted, as well as forming a dedicated and creative team of researchers that would pursue novel approaches to some persistent problems. 
How and why did you come to investigate vaccine immunotherapies?
At some point, we had developed an excellent target that would respond to conventional "passive" immunotherapy approaches, such as antibody-drug.  It was then obvious that an "active" immunotherapy would have a huge advantage.  There was, however, a "huge" and seemingly unsolvable challenge:  the target is a "self" entity and the immune system has natural tolerance to it; it does not see it as invader and does not offer resistance.  We have succeeded in creating an entity that overcomes "self" tolerance and are using it as "active" immunotherapy (or vaccine therapy).  It is active.  It is specific.  It is precisely targeted and certainly it is "novel."
PAN-301-1 – what it is made up of and how does it actually work to reduce cancerous tumours in size?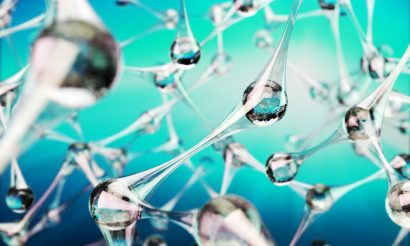 PAN-301-1 is a de novo-engineered vaccine candidate that functions as an immune stimulator nanoparticle with hundreds of copies of an HAAH fragment on the surface of the nanoparticle. This vaccine is highly immunogenic and produces an HAAH-specific antibody response and significantly stimulates immune cells to target HAAH.
In January 2017, we enrolled and dosed the first patient in a Phase 1 clinical trial of PAN-301-1 for the treatment of persistent prostate cancer to assess safety and immunogenicity. Up to approximately 18 patients will be enrolled and studied in the Phase 1 trial.
How successful were the preclinical models, were there any problems you encountered and how did you overcome these? 
We conducted two types of studies in rodents with 3 tumour challenge cell lines, and observed consistent inhibition of growth of primary tumours and inhibition of metastasis. 
For example, in a mouse liver tumour challenge model, compared to control animals, the PAN-301-1-vaccinated exhibited a 95% reduction in primary tumour growth and a 75% reduction in peritoneal metastases. 
Using a mouse breast cancer cell line, the PAN-301-1-vaccinated animals showed a 78% reduction in metastases to the lungs. The vaccine has proven very safe in rodent immunogenicity and tumour challenge studies, as well as in a large GLP toxicology study.
How did you discover the HAAH enzyme and its functionality in foetal and cancer development? How did you connect the dots to see this as a novel enzyme?
We should share credit for the HAAH enzyme discovery with our collaborator at Brown University, Professor Jack Wands. The process is long and requires the creativity of many people over a long period of time.  As a scientist, as long as you are observant and persistent, you may come up with breakthrough discoveries.
"As a scientist, as long as you are observant and persistent, you may come up with breakthrough discoveries."
What can we expect from Panacea in 2017 and the future beyond?
We expect to complete the safety assessment portion of the Phase 1 study during the second half of 2017. We are currently planning and preparing for a second clinical study that would be initiated late in 2017.  The specific timelines for completion of all clinical trials and regulatory applications are wholly dependent on the successful stepwise execution of the planned studies for PAN-301-1, such that we cannot speculate on drug approval or marketing dates.