Biosimilars: the future of Pharma? An interview with Boehringer Ingelheim
With biosimilars expected to account for 10% of the total biologics market by 2020, we caught up with Boehringer Ingelheim's Senior VP to find out more…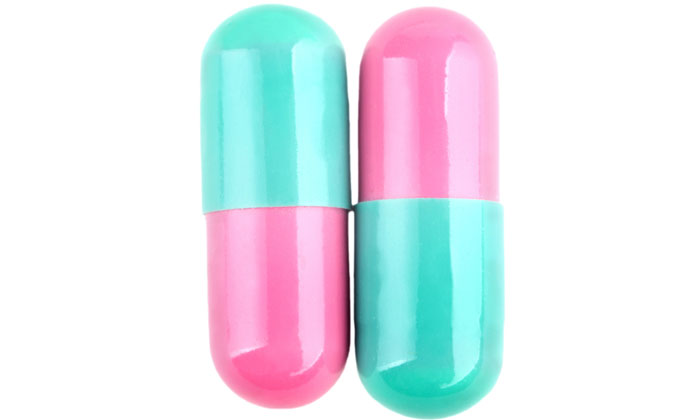 With biosimilars expected to account for 10% of the total biologics market by 2020, we caught up with Boehringer Ingelheim's Senior VP and Head of Therapeutic Area Biosimilars, Ivan Blanarik, to find out more…
What is a biosimilar and how does it relate to a biologic?
A biosimilar is a highly similar version of an approved biologic, the so-called "reference product".
Made from living organisms, biologics are proteins – often antibodies – that interact with the body to produce a therapeutic outcome.
Unlike small molecule drugs that are chemically synthesised and can be copied exactly to produce a generic drug, biologics, including biosimilars are large, complex molecules that are manufactured in living cells and then extracted and purified.
Because any given biologic is inherently variable, it is impossible to develop an identical copy of that biologic (the reference product). However, the biosimilar and the reference product are very similar and work in the same way with no clinically meaningful differences in terms of quality, safety and efficacy.
Can you tell us about the development process of biosimilars?
Biosimilars are developed and evaluated using rigorous processes, involving detailed analytical and functional studies, non-clinical assessments, and clinical trials. Given the very complex structure of these molecules, developing biosimilars requires a high degree of technical expertise.
The clinical trials carried out on a potential biosimilar are designed differently to those for approval of a novel biologic. When assessing a potential biosimilar, the aim is to confirm that there are no clinically meaningful differences in its efficacy and safety compared to the reference product. Biosimilar approval is based on the totality of data demonstrating similarity between the biosimilar and the reference product, including quality characteristics, biological activity, safety, and efficacy. 
Because of this complexity, there is a significant difference between the development of a generic drug and a biosimilar: on average, a generic drug takes 3-5 years to develop at a cost of USD $1-5 million; a biosimilar, on the other hand, takes on average 7-8 years to develop at a cost of USD $100-250 million. 
What are the benefits of biosimilars to the healthcare community and what excites you the most about their development?
Biosimilars have the potential to deliver significant benefits to the healthcare community. These include, expanding overall treatment options and positively impacting the lives of patients suffering from life-threatening or chronic diseases, such as cancer or rheumatoid arthritis, whilst contributing to the quality and financial sustainability of healthcare systems.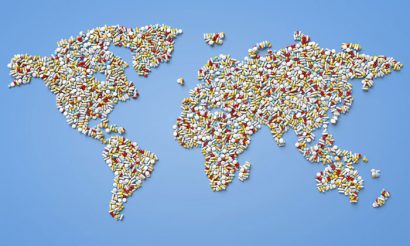 From my perspective, the development of biosimilar candidates opens a new and exciting form of innovation in the biopharmaceutical sector. The introduction of biosimilars redefines what it means to be innovative for a pharmaceutical company.
What new developments are currently happening with biosimilars?
Firstly, it's worth highlighting that the technology involved in manufacturing and characterisation of biologics has advanced significantly. Manufacturers are now able to develop highly detailed characterisations of the molecular and functional attributes of products, including tracing potential product impurities, uniformity, and concentration. This allows for a multi-level assessment of the purity, safety, and potency of biological products.
Secondly, the worldwide expenditure on biologic drugs keeps growing. The biologics market is predicted to continue to grow faster than the total pharma market and is expected to account for almost 30% of global prescription sales by 2020. Interestingly, according to some analysts, by 2020 biosimilars will comprise between 4% and 10% of the total biologics market, with their market value expected to exceed $25 billion. 
We are seeing more and more biosimilar approvals by the European Medicines Agency (EMA) across all indications, and these are set to expand even further in 2017 – currently there are 22 biosimilars approved in the region – so this really is a very exciting time to be working in this space.
What is the future of biosimilars?
For biosimilars to realise their full potential to benefit healthcare providers and patients alike, it is more critical than ever before to understand these audiences and their needs. This is crucial for the development and delivery of new and effective solutions that will have the greatest impact for both patients and healthcare providers.
As key players in the healthcare community, we – the pharmaceutical industry – need to be thinking about adding value beyond the product itself by proactively seeking innovative partnerships to improve the experience of patients, providers and payers with biologics. 
I believe that by taking this collaborative approach, we can utilise our wide wealth of capabilities to deliver healthcare solutions for patients that need them most, today and in the future.
Biography
Ivan Blanarik is Senior Vice President and Global Lead of the Biosimilar Therapeutic Area at German-owned pharmaceutical company Boehringer Ingelheim.
Ivan has extensive experience in the pharmaceutical industry, having spent the last 20 years in different positions in Sales and Marketing and General Management both in Mature and Emerging markets. His last assignments have been as Head of Boehringer Ingelheim's Prescription Medicine unit in Portugal, Managing Director of Boehringer Ingelheim Finland and Country Managing Director of Boehringer Ingelheim Russia – overseeing Prescription Medicine, Consumer Health Care and Animal Health businesses.
Ivan holds a degree in Clinical Pharmacy and Business Administration and his main areas of expertise are Development and Implementation of business strategy, organisational design and transformation and innovative business models.
Related topics
Related organisations