Outsourcing FM to drive excellence in premises and equipment management
When reviewing the range of activities required to deliver pharmaceutical products of the required high quality within a strict regulatory framework, an organisation will identify services, which while still business critical, are considered as non-core to the mission of the organisation. These non-core services still need to be delivered, either through using in-house or outsourced resources, and the quality of these services must meet the requirements of the current regulatory regime.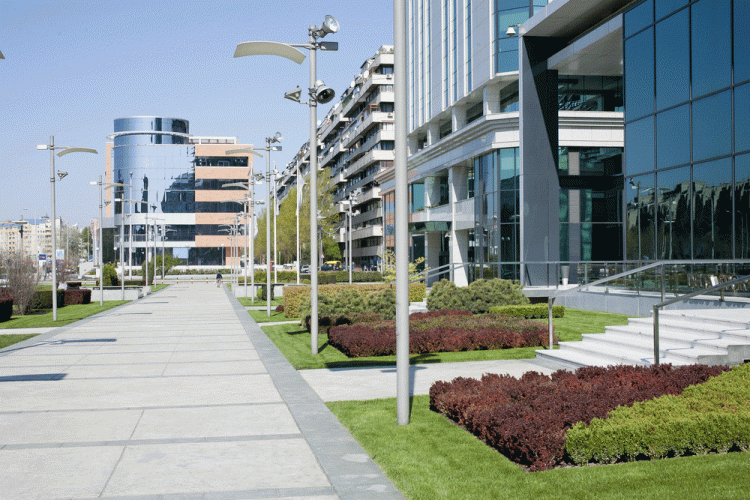 While many companies prefer to self-deliver these non-core activities, outsourcing has always been a key strategy for big pharma to manage risk, ensure efficiency gains, and to allow the organisation to focus on core, value-adding activities. Services such as analytical and QC testing, bulk material production and supply, logistics, and even manufacturing, have formed part of most companies' strategic outsourcing for several years.
Integrated facilities management (IFM) is another key element of a company strategy that has often been subject to outsourcing. IFM consists of a range of services including everything from soft services (such as reception, help desk, mail room, catering, office and tertiary area cleaning), to hard services (such as operation and maintenance of critical systems, statutory compliance services, equipment maintenance and calibration, energy management, and building fabric maintenance).
represents a unique set of challenges. As with many other services, no one tends to notice IFM until something goes wrong. Given the breadth of services available within the IFM market – from clean room HVAC systems, to office cleaning, security and landscaping – and all the potential points of failure on any given day, an IFM department can face a formidable and potentially expensive task. The decision to outsource these services to a dedicated provider could relieve the contracting organisation of this burden, creating a greater freedom to focus on core value adding activities. But should an organisation opt to outsource IFM, and would doing so create tangible benefits around operational efficiency and regulatory compliance?
IFM and outsourcing strategies have a key role to play in ensuring compliance with good practice in the pharmaceutical industry. Failures relating to facilities and equipment ought, in theory at least, to be eliminated through an effective IFM and maintenance service delivery model, whether this is delivered by in-house staff, a range of specialist service providers, or a single outsource partner for all services.
IFM outsourcing in pharma
The 2015 report from Trascent – 'Facilities Management Outsourcing Strategies in the Pharmaceutical Industry' – highlighted the significant growth in outsourcing FM and maintenance services among the global pharmaceutical community. Big pharmaceutical companies, in particular, have recognised the efficiencies to be gained from outsourcing business critical, but non-core, activities. Outsourcing of FM, covering R&D and production facilities, as well as tertiary estate, has seen significant growth, with the report quoting an increase in the volume of requests for proposals for IFM in the pharmaceutical industry of 25% globally in 2015, with an increase of 50% when looking at Europe alone.
A key consideration when outsourcing FM is the scope of services to be offered, and the facilities to be included in the outsource model. Typically, pharmaceutical and life science companies, in common with most industrial sector companies, will manage their outsourcing roll out over three generations.
Generation one sees the initial outsource effort, with a limited scope that would not normally include areas regulated under cGMP. Typically, this includes soft services in office estates, grounds maintenance outside of production sites, and support services such as cleaning and reception.
As the outsource model matures, further services and facilities may be added over later generations of outsource contract to leverage efficiencies. This may include a continuing partnership with a single provider, or may involve competitive tender every five years or so to ensure that industry benchmarks are applied and efficiencies maximised.
During third generation outsourcing, production facilities and equipment may come under the scope of the outsource contract. This may include maintenance, calibration, and validation of critical systems such as clean room HVAC systems, clean utilities, laboratory water systems, etc. It may also include laboratory and manufacturing equipment calibration and maintenance. There is potential to develop the scope to include operation and maintenance of utilities plant, and energy management services. At this stage, the contracting company needs to have full confidence in its outsource partner to deliver a service that enhances regulatory compliance, while still delivering efficiency gains.
Managing premises and equipment in regulated areas
While the hot topics within regulatory compliance continue to include process validation, data integrity, and batch release documentation, the importance of utilities, building fabric, critical systems, laboratory and production equipment in GMP regulated areas should not be underestimated.
Failures in maintenance programs covering estate, facilities, critical systems and equipment, designed to ensure compliance with cGMP regulations, can lead to deficiency findings during regulatory inspections, as well as increase the risk of product contamination and recall. The MHRA GMP Deficiency Trend report, based on data from 242 GMP inspections in the UK, and 84 non-UK inspections during 2016, emphasises the importance of these considerations.
The report shows the 'critical', 'major', and 'other' deficiencies recorded against each EU GMP reference from the 324 inspections. The Top 10 areas for deficiency findings are shown in the table below:
| | | | | |
| --- | --- | --- | --- | --- |
| Ranking | GMP reference | Critical | Major | Others |
| 1 | Quality System | 38 | 449 | 772 |
| 2 | Sterility Assurance | 34 | 190 | 162 |
| 3 | Production | 20 | 191 | 543 |
| 4 | Complaints and Recall | 11 | 80 | 110 |
| 5 | Qualification/Validation | 10 | 123 | 232 |
| 6 | Premises and Equipment | 9 | 113 | 464 |
| 7 | Computerised Systems | 9 | 44 | 120 |
| 8 | Personnel | 8 | 42 | 150 |
| 9 | Documentation | 2 | 166 | 646 |
| 10 | Quality Control | 2 | 42 | 192 |
Deficiencies recorded relating to EU GMP Reference 'Premises and Equipment' are the sixth most common, according to the inspections carried out, with nine critical, 113 major and 464 other deficiencies. Each category demonstrates a significant increase on the 2015 data, which showed 0 critical deficiencies, 107 major, and 311 minor (though the number of inspections had also increased).
Of the deficiencies recorded against Premises and Equipment the most common related to storage conditions, calibration of measuring and control equipment, and manufacturing equipment maintenance. Examples of deficiencies relating to premises and equipment sited in the MHRA report include:
No drawing showing the pressure cascades within the facilities was available
The warehouse was allowed to store mixed pallets of materials, including same material with different lot numbers, risking mix-ups
No canopy over the goods-in / goods-out to provide cover while loading/unloading material.
No demarcation between clean and dirty sides of the change room before entering the formulation area
A pool of liquid was observed in the corner of the formulation area corridor, indicating poor maintenance (leak) or poor cleaning (spill) practices
Temperature alarms within manufacturing areas set at 18-26°C, yet some raw materials and finished products required storage between 2-25°C, so the site would not be notified of excursions between 25°C and 26°C
Temperatures and relative humidity were only captured twice daily throughout manufacturing as instantaneous measurements. No maximum/minimum data was available to provide ongoing assurance of temperature and relative humidity requirements
Several clean sifting screens stored together in a single plastic bag, which was opened to remove a single screen for use
No usage history for a sifting screen, such as the identity of the previous product in which it was used for manufacturing.
The door seal on a coating machine was not intact and had sections missing
Equipment was not always stored covered as required by procedure
Sticky tape was used to hold the sight glass on to the tablet hopper on a packing line.
All these deficiencies should, in theory, be addressed by an effective IFM and maintenance strategy. Maintenance plans, inspection programmes, monitoring systems, application of best practice and good housekeeping should be in place to ensure such failures do not occur, and to ensure compliance with regulatory requirements.
Advantages of outsourcing
IFM service providers can have the most influence in the area of premises and equipment management. This is the case if IFM and maintenance services are outsourced, or delivered through in-house teams and specialist service providers.
If IFM and maintenance services are delivered through in-house teams and specialist service providers, the contracting organisation can find itself focusing on non-core, non-value-add activities. This includes management of the human and physical resources required to deliver services in a complex environment. The organisation can also potentially have to manage hundreds of service providers delivering specialist maintenance and services. For example, service providers can include everything from a pest-control specialist, to a provider of purified water systems. This management can take many hours of focus from key personnel.
By outsourcing IFM and maintenance services to a single partner, contracting organisations can reduce this management burden. There is only one supplier to manage, and the key personnel, resources and specialist service providers required to deliver the service are all managed by the appointed service partner. It is not uncommon for the list of managed service providers to be cut from over 400 to one when IFM services are outsourced in this way.
Through outsourcing, greater accountability is applied to the IFM and maintenance service through performance management regimes and the implementation of strict key performance indicators (KPIs). KPIs defined to meet the specific performance requirements of each contract ensure that the service meets the requirements defined when scoping the contract. Some relate to risk management, by ensuring key services are monitored and compliance evidence is provided, and others relate to service improvement by building in requirements to innovate and drive continuous efficiency gains.
Biography
Glen Maxwell is Quality and Compliance Manager for Engie International FM. He has over seven years' experience in multi-service FM contracts, and over the last two years has been involved in compliance activities for FM contracts with international site portfolios. Previously, Mr Maxwell spent 15 years working in scientific software, delivering enterprise laboratory information management systems and chromatography data systems to the pharmaceutical industry.