The data challenges of research & development and collaboration
In the biopharmaceuticals industry today, only 13 percent of therapeutics that enter Phase 1 of clinical trials go on to launch1 – and the total journey from R&D to market can be anywhere between eight and 12 years.2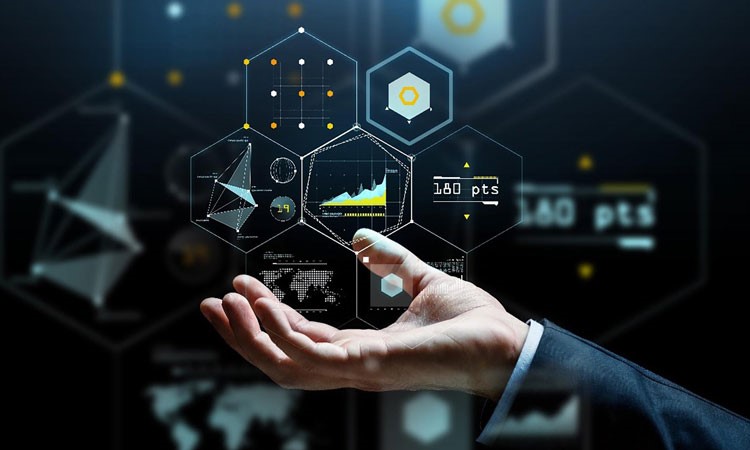 Although the industry is showing no sign of slowing down its developments, the greatest challenge remains delivering novel, high-quality therapeutics to patients faster and more cost-effectively. The industry is at a crossroads between the rise in new technological and biological innovation trends, the growing set of data integrity regulations and approval policies, and increases in operative costs.
The production of large biological molecules is a complex process with a series of bespoke inputs, potential post-translational modifications, and a need to refine development and production methodology on an individual basis. Companies must therefore not only focus on the product quality (to ensure the product isn't modified and is aiming for the correct target), but also guarantee the quality, sustainability and repeatability of those inputs and raw materials that are required. But how do organisations demonstrate and certify this?
Due to the effort required to support these parallel workstreams, companies generate vast amounts of high-value scientific and process data that is often stored in disparate locations and systems, in unstructured and structured formats, and requires an investment to manage, maintain and utilise. Inefficiencies in such data management processes can result in data integrity failures, accessibility issues and an increase in operational cost. However, if companies can maximise the potential of this data, it can lead to a series of informed data-driven decisions to successfully and efficiently qualify innovations and succeed in creating and delivering the therapeutics the world needs.
Why is data management imperative for businesses?
With experiments, instruments and supplementary business processes all generating surplus data in a multiplicity of formats, organisations often come up against the urgent need to implement any viable data management strategy, often without an overarching understanding of how the global business will need to share and make use of this data. Not only can the data be siloed and difficult to extract, but there is a frequent lack of standardisation across the organisation that can lead to inconsistencies and irregularities in critical data. While this can affect those in immediate contact with the data, failings in these areas can also cost the organisation in time, money, quality and compliance status.
In contract research organisations (CMOs) who partner with large biopharmaceutical companies to streamline the development of their therapeutics and perform pre-clinical Clinical Trial Authorisation/ Investigational New Drug-enabling studies, the inability to explain a status of work or flag issues early could result in delays in payment and revenue recognition to the CRO, while also reducing the profitability and time-to-market for the partnered biopharma. Internally, this can result in a reduced "right first time" and adversely affect company key performance indicators. For a contract development manufacturing organisation (CDMO) or a large biopharma, data integrity-related investigations that impact product quality and result in non-compliance can cause significant damage to credibility and market reputation, which can quickly escalate costing more in time and money than if preventative measures were already invested in.
In the last decade, as a result of growing regulations and tighter scrutiny to measure organisations against data integrity standards, there has been a rise in data integrity-associated warning letters.3 The FDA's updated Guidance for Industry-Process Validation: General Principles and Practices, states: "In all stages of the product lifecycle, good project management and good archiving that capture scientific knowledge will make the process validation programme more effective and efficient".4 To comply with this directive and gain a more holistic view of the product lifestyle, organisations need to be able to manage, surface and explain all associated data and metadata.
Many organisations are simply overwhelmed by all the data they obtain. They struggle to access pertinent data when required; they don't understand the context of the data and relatability of one piece of data to another; and where volumes of data are produced, they can't decide which data should contribute to decision making and reporting. What underlies these concerns is the ability to be able to surface the right data with all the caveats and conditions applied at the click of a button.
Will electronic data management solve these issues?
Data management, in all aspects of life, is changing around us. From booking appointments online to internet banking, we have accepted electronic data capture as a means of expediating everyday activities we engage in. However, for an industry that creates, thrives and relies on data, there appears to be a reluctance and failure to acknowledge the advantages electronic data management can provide. The need for a clear and phased change management programme to support such a cultural change within a business is imperative and requires buy-in from a wide spectrum of personnel within an organisation.
Development laboratory-driven data is not just relevant to those working within labs on a daily basis, but has a wider impact on other areas of the business, whether that is manufacturing, quality assurance, supply chain or sales. None of these business areas can change their processes overnight; careful consideration of the largest risk areas, business priorities, and continuity mechanisms will lead to more effective transitions. The successful deployment of such a solution is dependent on the strategy that drives its implementation, the infrastructure put in place to support and use it, and the uptake by users.
There are presently two branches of innovation in the biopharmaceuticals industry: biological and technological, and inevitably one relies on the other. It is only when the laboratory technology and methodology is appropriate that biopharmaceutical companies can look to enhance the breadth of the biological therapeutics they produce. Organisations are moving away from older forms of laboratory technology where possible, since newer systems have inbuilt tools adhering to compliance standards and support data regulations pertaining to storage and traceability. These next-generation investments aim to address the overall challenges in the space by enhancing scalability, facilitating time-to-market by reducing production lead times, and helping lower capital and operating costs.
As is clear to see, these technologies of the (not so distant) future come with direct data management considerations; would it really be wise to try and manage the volumes of data that some systems produce in Excel, on paper, or in bespoke individual formats?
The curious case of incomplete data
Think back to the days where we didn't use smartphones, didn't have maps at the click of a button, or couldn't ask quick questions over messaging applications. Now think of how information is shared within your organisation, or how accessible it is. How much of it lives in silos, in proprietary data formats, or even on paper? It is surprising to know just how many business processes are still manually managed in difficult-to-extract formats and reliant on dedicated points of contact. Not only are these activities laborious, but they can also introduce data integrity risks or the risk of data loss.
Add to this the growing trend of collaboration and partnerships with academia and CROs to leverage scientific advances, and companies are faced with additional security requirements and International Protection (IP) needs. More often than not, collaborator data in PDF format is zipped up into folders and shared over email. Not only is it difficult to extract raw data from this format, but the use of email as the medium by which to share this data presents compliance and security risks.
An industry survey has shown that 84 percent of respondents admitted to sending classified or confidential information via email.5 What is often overlooked is the lack of traceability (attachments and email are uncontrolled with no audit trail), the potential of circumventing compliance with federal regulations (by forwarding or storing confidential information outside of corporate firewalls) or simply the inaccessibility of a file to personnel other than the direct receiver of an email. How can it be guaranteed that all data provided in an email is all the data required?
Solving the business and functional challenges
It is estimated that scientists lose upwards of 50 days per year owing to inefficient paper and Excel processes – and on average 10 to 20 percent of development work is repeated due to data integrity and accessibility issues,6 increasing associated time and materials costs. To extend this concern further, across other industries personnel are also required to spend a similar number of hours filing and organising documents.7,8
Progressive companies will aim to lay the foundations for, and prioritise, efficient data management strategies to transform their operations. With the growth of the industry predicted to increase, it is essential that organisations invest in the appropriate data management tools. Implementing an enterprise-ready digital platform, tailored for biologics development, will help improve the accessibility of data, extend the definition and contextualisation of data and ultimately aid a greater understanding of the data that is generated.
At a grassroots level, the immediate savings of a digital platform include improving productivity and data integrity by reducing manual transcription, preventing or flagging deviations in real time to avoid costly re-work, and supporting adherence to regulatory business rules by ensuring accurate data capture in a compliant environment. By capturing original experimental data (process and analytical) with context contemporaneously, businesses gain confidence in the integrity of the data, while also reducing time lost to duplicating data entry activities.
Electronic data management solutions facilitate the ability to ask the questions that data businesses need to ask to ensure success. Often organisations fail to determine the paths their data may take and don't consider any dependencies or contraindications that play into determining a successful run – having a cross-domain holistic view of the data will enable better understanding of these factors and ensure more effective data management strategies. Ultimately, businesses will be empowered to make better decisions with improved product and process insight, shrink reporting timelines and expedite smoother data sharing.
Looking to the future, a digital platform implementation can promote the re-use of high-value knowledge and support companies in realising the full benefit of their investments in new and innovative process technologies.
References
Rapid growth in biopharma: Challenges and opportunities. Mckinsey, December 2014.
Torejesen I. Drug development: the journey of a medicine from lab to shelf. The Pharmaceutical Journal, 12 May 2015.
An Analysis Of 2017 FDA Warning Letters On Data Integrity. Unger Consulting, 18 May 2018.
Guidance for Industry PAT – A Framework for Innovative Pharmaceutical Development, Manufacturing, and Quality Assurance. U.S. Food and Drug Administration, September 2004, 4.
Are Employees Putting Your Company's Data at Risk? Survey Results Exposing Risky Person-to-Person File Sharing Practices. Ipswitch File Transfer, 2012.
Making the Most of Drug Development Data. Pharmaceutical Manufacturing. 01 December 2005.
The Hidden Costs of Information Work. IDC. March 2005
The social economy: Unlocking value and productivity through social technologies. Mckinsey. July 2012.
Biography

UNJULIE BHANOT is a UK-based Solutions Consultant at IDBS and has worked in the Biologics R&D informatics space for over five years. Unjulie holds a BSc in Biochemistry and an MSc in Immunology, both from Imperial College London. Since joining IDBS in 2016, Unjulie has been responsible for designing and deploying informatics solutions for biologics‑based organisations within Europe. In 2017, she took on a leading role in the development of the IDBS Bioprocess Solution.
The rest of this content is restricted - login or subscribe free to access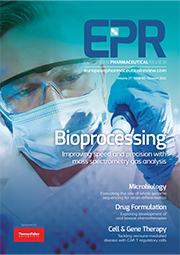 Thank you for visiting our website. To access this content in full you'll need to login. It's completely free to subscribe, and in less than a minute you can continue reading. If you've already subscribed, great - just login.
Why subscribe? Join our growing community of thousands of industry professionals and gain access to:
bi-monthly issues in print and/or digital format
case studies, whitepapers, webinars and industry-leading content
breaking news and features
our extensive online archive of thousands of articles and years of past issues
...And it's all free!
Click here to Subscribe today Login here