The potential of blockchain in a regulatory environment
Blockchain technologies have the potential to improve transparency, efficiency and reliability of transactions in a heavily regulated pharmaceutical industry. However, there are challenges and limitations. Nikki Withers speaks to Bob Celeste, founder of the Centre for Supply Chain Studies, who has been exploring the potential use of blockchain technology to address the data-sharing requirements of trading partners outlined in the Drug Supply Chain Security Act (DSCSA).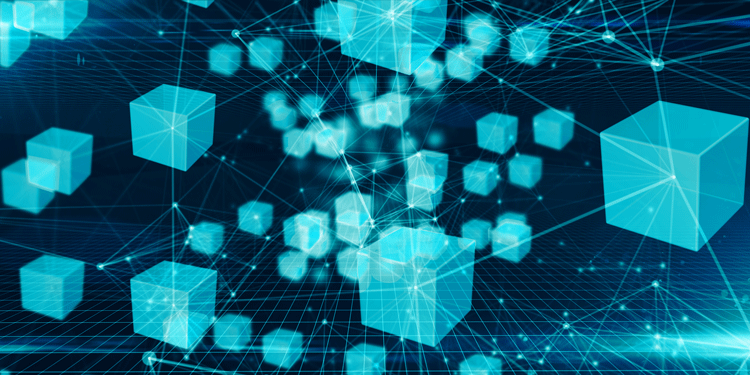 In its relatively short existence, the success of Bitcoin has triggered the launch of several thousand cryptocurrencies based on blockchain technologies. It is therefore understandable that, for many, there is the delusion that cryptocurrency is the only application of blockchain. However, blockchain has the potential to support various industry transactions, including those in the heavily regulated pharmaceutical supply chain. 
A recent survey1 by The Pistoia Alliance found that blockchain is of increasing interest in pharma, with 60 percent of pharmaceutical and life science professionals questioned either using or experimenting with blockchain, compared to just 22 percent the year before. "We believe blockchain will open up new opportunities for the industry to begin sharing data more securely," says Dr Steve Arlington, President of The Pistoia Alliance.
Blockchain and the DSCSA
The 2013 Drug Supply Chain Security Act (DSCSA), which prescribes a set of compliance requirements for pharmaceutical supply chain participants over a 10-year period (2013-2023), was the trigger that Celeste and colleagues needed to investigate the potential of blockchain in the supply chain.
The DSCSA requires manufacturers of pharmaceutical products sold in the US to serialise, or uniquely identify, pharmaceutical products at the lowest saleable level. Additionally, all supply chain participants must share certain product, production, trading partner and ownership change data. Of importance to the industry is that in 2023, "interoperable, electronic tracing of product at the package level requirements shall go into effect."2
"The DSCSA requires a certain level of traceability," explains Celeste. "It necessitates the ability to look back and see where a product has been in the supply chain, and this is particularly difficult if companies have no previous relationships with transactors."
Celeste believes that the three key features of blockchain that make it attractive in pharma are its connectivity, immutability and programmability.
Indeed, the ability to connect to other trading partners is key to meeting the requirements of the DSCSA. "You may need to retrieve data from someone that you don't have a relationship or connection with, and to be able to find them and electronically transact business is important," says Celeste, adding that he is connected to several blockchains on his cell phone. "It is fairly simple to connect to a blockchain and interact with it, and that connectivity is one thing that is attractive."
Secondly, the immutability of blockchain – transactions on a blockchain cannot be altered – is particularly attractive for pharma. "In a regulatory environment, immutability is very helpful for audit purposes," explains Celeste, although he points out that immutability brings about new challenges if you want to correct errors. "Errors do occur, so how do we correct for these in an immutable environment? This is a challenge we need to overcome," he says.
Finally, blockchains are programmable, enabling everyone who is connected to the blockchain to run a specific programme. "This is interesting when we talk about messaging, taking orders, shipments and invoices," says Celeste. "There should be a standard and guideline for how we put these together; however, we find that people still interpret them differently. Being able to access a single programme that has in it an expectation of how the data should be formatted is helpful to prevent misinterpretations."

Initial research
The first study – 'The Drug Supply Chain Security Act and Blockchain'3 – began in the winter of 2017, when a group of individuals from regulatory, operations, clinical, IT and other backgrounds from 50 healthcare industry stakeholder companies and associations came together to explore the use of blockchain technology to support DSCSA compliance and to add "additional value" to the industry. The team considered the requirements of the DSCSA and the current state of data sharing in the industry and established a list of goals that were important for the industry to address in order to support DSCSA compliance in 2019 and 2023.
These included:
Establishing an electronic connection between non-adjacent trading partners
Establishing trust between these trading partners
Sharing required data without inadvertently exposing proprietary information
Reducing the potential activity required of trading partners
Designing for expansion beyond DSCSA compliance
Funding the architecture
Reducing risk.
Simulating the environment
Several scenarios were tested by the team in a "simulated environment". A simulation can shed insight into potential business changes by animating process, information and cash flows. "It goes beyond diagrams and is used to test certain hypotheses; it is akin to building a prototype of real-world and computerised systems," explains Celeste.
Three reference models were tested that incorporated different strategies for using blockchain technology to share, archive and evaluate the DSCSA transaction information (TI). Each model contained unique characteristics that affect the manner of sharing and the type of processing that each trading partner is responsible for to support the model.
Reference model 1 tested storing full TI in an industry-shared blockchain platform for retrieval. "We expected this first model, where we threw everything up on the blockchain, to fail because blockchains aren't the best place to put a lot of information; it becomes too visible," explains Celeste.
The second model tested storage of addresses, or pointers to trading partner portals, or repositories of TI for retrieval in an industry-shared blockchain platform. In this model, the idea was that the blockchain would serve as a "directory" of DSCSA and other data. The final model tested DSCSA TI being sent to blockchain platform-distributed applications (DApps) that evaluate the data and store current "states" of the individual product identifier. "At the end of the day, this isn't really about chasing drugs. It is about making sure the drug is the right drug from a data standpoint. If we can use blockchain applications to collect the transactions as they take place and then, based on an agreed process, look back and say yes, from a DSCSA standpoint, this drug has been managed properly."
Challenges arising
As the team tested the reference models, various challenges became apparent. "I call them challenges because every software has a challenge, and understanding those challenges provides an opportunity to either work around the challenge or for the technology to mature in a certain way," says Celeste.
The main issue is the functionality of blockchain. For example, from a business standpoint, you likely wouldn't want to put everything up on the blockchain. "Throwing everything up there would allow anybody to see your inventory. This is proprietary information and you really don't want that to happen," says Celeste. "This is one of the challenges that arose based on new onsets in the law and the supply chain, and how people really do business in the real world."
Going forward, it may be possible for 'maturing blockchains' to have channels – a private connection – that isn't public to everyone on the blockchain. This is of interest because not all data on the blockchain is required for DSCSA and so it will allow businesses to transact privately in addition to public transactions. "This channel is a way of drilling a hole in the blockchain for businesses to have a transaction together that no one else can see, but at the end of the transaction the data relevant to the blockchain goes up on the blockchain – they both agree that the product has moved," says Celeste.
He notes that, although the team hasn't received much resistance to blockchain, once people started realising what blockchain was and started to buy into it, more questions and "what ifs" were coming his way. "We still haven't answered the question of whether blockchain should be used, but we've addressed the question of 'can it be used?' and I think that answer is yes. Once the architecture and framework are in place, we can build on it, and that is what people are excited about.
"Hopefully the investment isn't just about the regulations. It should be about improving patient safety, more efficient supply-chain processes and new business opportunities. I think this is where the industry sees a huge potential in blockchain."
The team is in the process of writing up the results of their second study, which aims to demonstrate the viability of various blockchain solutions for the pharma supply chain using scenarios, processes and information identified in the first study. This includes moving from simulated environments to test environments where the benefits of blockchain technology can be further examined and assessed. Results are due to be published later this year.
Author Biography

Along with his work with both State and Federal Regulators, Bob often serves as an advisor to the FDA, State Boards of Pharmacy and other governing organisations. Most recently, he was tapped as an advisor to the USAID and international regulators on the identification and tracking of drugs and medical supplies.
Celeste launched the Center for Supply Chain Studies in 2015 to continue his practice of utilising strategic simulations to address the challenges and demands of the supply chain. His expertise extends across many industries, including Pharmaceutical, Consumer Goods, Fresh Foods, Aerospace, Automotive, Specialty Chemicals and others.
Prior to founding the Center, Bob was Senior Director at GS1 US where he worked with industry on standards-based, item-level traceability and was the lead in developing the first DSCSA implementation guideline.
References
https://www.pistoiaalliance.org/more-than-half-of-life-science-organisations-already-using-or-experimenting-with-blockchain-up-from-less-than-a-quarter-in-2017/
R. 3204 Title II – Drug Supply Chain Security Act: Sec. 203. (g) Enhanced Drug Distribution Security
The Drug Supply Chain Security Act and Blockchain. Centre for Supply Chain Studies; 2019.
Related topics
Related people