Guide to Informatics & Data Integrity
In this edition, two companies showcase their services and highlight how they stand out from the crowd. The exponential speed of the information technology evolution is rapidly being accepted and integrated into our everyday life, yet it remains a challenge in the laboratory.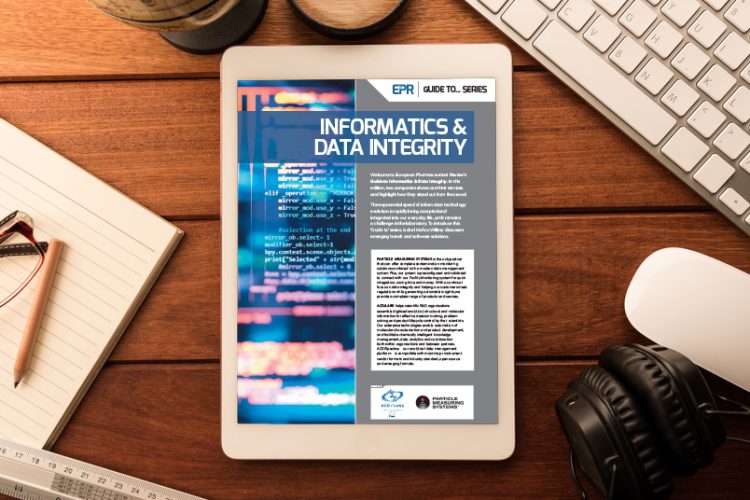 PMS
Particle Measuring Systems is the only partner that can offer complete contamination monitoring solutions combined with a modern data management system. Plus, our system is preconfigured and validated to connect with our Facility Monitoring system for quick integration, saving time and money. With a continual focus on data integrity and helping our customers meet regulations while generating actionable insights, we provide a complete range of products and services, which are discussed in this Guide to.
ACD/LABS
ACD/Labs helps scientific R&D organisations assemble digitised analytical, structural and molecular information for effective decision making, problem solving and product lifecycle control by their scientists. Our enterprise technologies enable automation of molecular characterisation and product development, and facilitate chemically intelligent knowledge management, data analytics and collaboration – both within organisations and between partners. ACD/Spectrus – our analytical data management platform – is compatible with most major instrument vendor formats and industry standard, open source and emerging formats, discussed in more detail in the Guide to.
Issue
Related organisations