Top five generic drug makers
The global generic drugs market continues to grow. With increasing demand for more accessible medication, pharmaceutical companies are harnessing the benefits offered by generic drugs. Here are the top five generic drugs makers by revenue.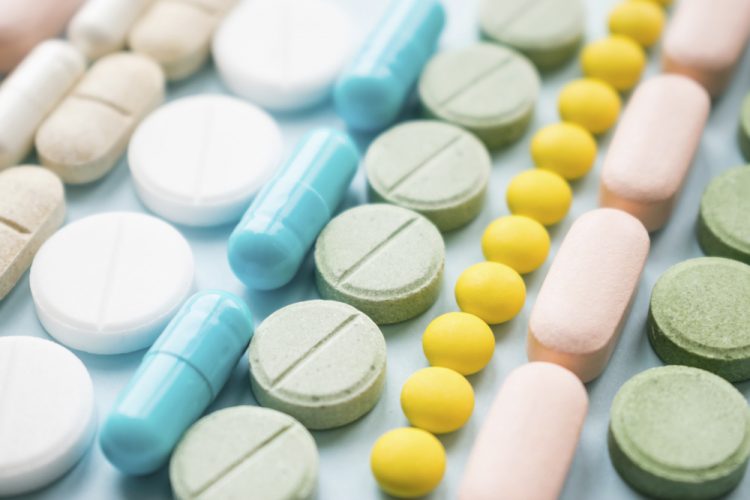 The demand for generic drugs is increasing worldwide and pharmaceutical companies are realising the great potential this opportunity affords. Efficient and inexpensive drugs are always needed, making this a growing market for drug makers. The global market for generic drugs is projected to rise at a compound annual growth rate (CAGR) of 8.7 percent; meaning that, in the forecast period 2016 to 2021, the global market will increase from $352 billion to $533 billion.1
In this article, the top five generic drug makers are listed by total revenue, measured in the financial year (FY) 2018. Counting down, they are as follows:
5. Lupin Pharmaceuticals – $2.3 billion2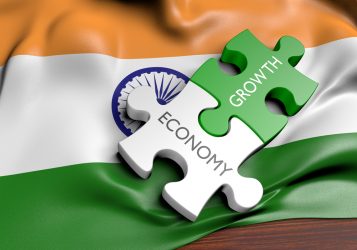 This pharmaceutical company is based in Mumbai, India. Lupin Pharmaceuticals is a subsidiary of Lupin Limited and one of the top five pharmaceutical companies in the country, making it a key player in the industry. The company was founded in 1968 and while its main focus is generic drugs, it also manufactures branded medications and active pharmaceutical ingredients (API).3 The company's research programme covers the entire pharma product chain and their R&D department contains 1,400 employees. The drugs produced by Lupin reportedly reach 70 countries, yet their ambitions are greater; Lupin is looking to expand into the US market as, according to the company, they are well positioned to grow.4
Vinita Gupta, CEO of Lupin Pharmaceuticals, Inc. says: "founded on the strengths of our parent company Lupin Limited, Lupin Pharmaceuticals, Inc. intends to bring a portfolio of generics as well as branded products to the US market."
4. Sun Pharmaceuticals – $4 billion5
Sun Pharmaceuticals, also headquartered in Mumbai, has over 2,000 marketed products and over 30,000 employees worldwide.6 According to Sun Pharmaceuticals, they have built a portfolio of about 10 speciality products, five of which are already on the market. They expect that this side of their business will be a key driver in the coming financial year.5 In addition to being a leading generic drug maker, the company also provides a range of APIs. They invest heavily in R&D, using around 7-8 percent of their annual revenues to improve this side of their business. Sun Pharma's R&D productivity is ranked one of the highest for Indian generic companies.7 Established in 1983, Sun Pharma sold products across India before expanding internationally in 1996.8 
Dilip Shanghvi, Managing Director of Sun Pharmaceuticals, said: "The US generics market has been an important driver of growth and profitability for Indian pharmaceutical companies between 2005-15. However, now with the changed dynamics, the importance of other markets has increased. It has also become imperative for companies to identify new engines of growth and invest more in innovation. It is in this context that Sun Pharma has been investing in building its global speciality business since the last few years. Through this initiative we are trying to gradually move up in the pharmaceutical value chain."
3. Sandoz – $9.9 billion9
Sandoz is a generic and biosimilar producer division of the Novartis Group. With their products reaching an estimated 520 million patients worldwide, the company aims to reduce costs of medications as widely as possible. Headquartered in Munich, Germany,10 the company merged with Ciba-Geigy in 1996 to form Novartis. They are the leading provider of biosimilars and generic antibiotics.11 In January 2019, the company announced that it had been certified as a 'Top Global Employer'.12 According to the company, a planned transformation for Sandoz through Novartis is expected to enable them to compete effectively in a more challenging environment by increasing their share of higher-margin differentiated products.9   
Sandoz are the leading provider of biosimilars and generic antibiotics
Vas Narasimhan, CEO of Novartis during FY 2018, said: "In 2018… We took major steps towards becoming a medicines company that focuses its capital on developing, launching and creating global access to breakthrough medicines. Together with delivering strong accretive growth, we also advanced our strategic priorities including building new advanced therapy platforms, ramping up productivity and digital efforts and creating a new culture. Looking ahead, we expect to sustain top- and bottom-line growth driven by the strength of our in-line brands and our exciting line-up of 10 potential blockbuster launches by 2020."
2. Mylan NV – $4 billion13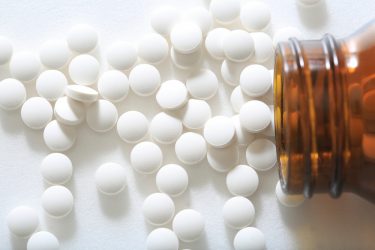 This pharmaceutical company operates in over 165 countries, with approximately 35,000 employees worldwide. Mylan has more than 7,500 products in its portfolio and 12 R&D centres.14 Founded in 1961 in West Virginia, Mylan is now registered in the Netherlands. It also has principal offices in Hertfordshire, UK and Pennsylvania, US. The brand deals with generic drugs but also handles branded generic, brand-name and biosimilar medications. As the second largest provider of prescriptions in the US,15 the company has a large portfolio. According to Mylan, the majority of their products sold in the US are also manufactured in the US. Through several acquisitions, Mylan has expanded over the years to become an established provider of generic drugs.     
"Our business model is predicated on prioritising long-term sustainable growth. Therefore, we will be making incremental investments in our sales and marketing and research and development efforts."Mylan CEO Heather Bresch commented: "Looking forward, I can confidently say, through leveraging the diversification across our commercial, operational and scientific platforms, we feel incredibly positive about our ability to deliver a strong top-line financial performance in 2019. Specifically, we expect to generate total revenues of between $11.5 billion and $12.5 billion, reflecting top-line growth across all three of our geographic segments.
1. Teva Pharmaceutical Industries Ltd – $18.9 billion16
Based in Jerusalem, Israel, Teva is the world's leading generic drug maker; yet it's also active in ventures that include APIs. The business has 43,000 employees globally. In 2018, Teva produced 120 billion tablets with one in nine generic prescriptions in the US containing the company's products.17 Despite its global position, Teva says that it has a unique understanding of local markets. Founded in 1901, Teva began as a small wholesale drug business distributing imported medications. In the 1980s, it then expanded internationally and entered the US market.18 With a speciality R&D programme, the company says it has a "robust pipeline" of high-value medications.
Teva is the world's leading generic drug maker
Mr Kåre Schultz, Teva's President and CEO, said: "2018 was the first year of our restructuring plan and we have met or exceeded all of our key financial targets for the year. The full year yielded a cost base reduction of $2.2 billion, exceeding our 2018 target and we are well on track to deliver the total $3.0 billion reduction in 2019 as compared to the 2017 spend base.
"Looking ahead, we continue to expect that 2019 will be the trough for our business, a year in which we will experience similar challenges to those of 2018… Throughout the year, we will continue to execute against our restructuring plan goals, including the optimisation of our global portfolio and network."
Conclusion
Generic drug makers have vast potential in the market and, due to high demand for generics, significant profits exist to return investments. Opportunities for these companies provide potential for even greater growth in the future, with the market set to increase soon.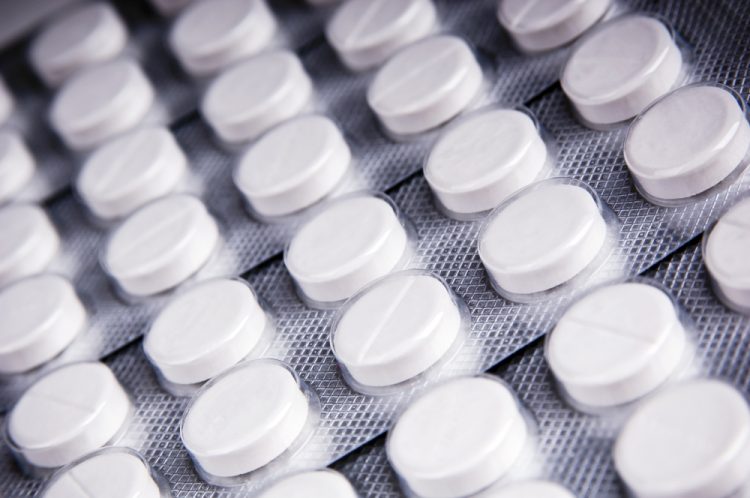 References
Evers P. Global Markets for Generic Drugs | BCC Research [Internet]. Bccresearch.com. 2019 [cited 11 July 2019]. Available from: https://www.bccresearch.com/market-research/pharmaceuticals/generic-drugs-markets-report.html
[Internet]. Lupin.com. 2019 [cited 11 July 2019]. Available from: https://www.lupin.com/pdf/financials/consolidated-results-Q2-FY2018.pdf
Lupin Pharmaceuticals, Inc. [Internet]. Lupinpharmaceuticals.com. 2019 [cited 11 July 2019]. Available from: http://www.lupinpharmaceuticals.com/about.htm
Lupin Pharmaceuticals, Inc. [Internet]. Lupinpharmaceuticals.com. 2019 [cited 11 July 2019]. Available from: http://www.lupinpharmaceuticals.com/mission.htm
[Internet]. Sunpharma.com. 2019 [cited 11 July 2019]. Available from: https://www.sunpharma.com/sites/default/files/annual/Sun-Pharma-Annual-Report-FY18.pdf
Sun Pharmaceutical Industries Ltd. [Internet]. Sunpharma.com. 2019 [cited 11 July 2019]. Available from: https://www.sunpharma.com/
Research & Development | Sun Pharmaceutical Industries Ltd. [Internet]. Sunpharma.com. 2019 [cited 11 July 2019]. Available from: https://www.sunpharma.com/operations/research-and-development
Milestones | Sun Pharmaceutical Industries Ltd. [Internet]. Sunpharma.com. 2019 [cited 11 July 2019]. Available from: https://www.sunpharma.com/about-us/milestones
[Internet]. Novartis.com. 2019 [cited 11 July 2019]. Available from: https://www.novartis.com/sites/www.novartis.com/files/q4-2018-media-release-en.pdf
Our Mission and Purpose | Sandoz [Internet]. Sandoz.com. 2019 [cited 11 July 2019]. Available from: https://www.sandoz.com/about-us/who-we-are/our-mission-and-purpose
What We Do | Sandoz [Internet]. Sandoz.com. 2019 [cited 11 July 2019]. Available from: https://www.sandoz.com/our-work/what-we-do
Sandoz certified Global Top Employer 2019 | Sandoz [Internet]. Sandoz.com. 2019 [cited 11 July 2019]. Available from: https://www.sandoz.com/news/media-releases/sandoz-certified-global-top-employer-2019
Mylan Reports Fourth Quarter and Full Year 2018 Results and Provides 2019 Guidance – Feb 26, 2019 [Internet]. Newsroom.mylan.com. 2019 [cited 11 July 2019]. Available from: http://newsroom.mylan.com/2019-02-26-Mylan-Reports-Fourth-Quarter-and-Full-Year-2018-Results-and-Provides-2019-Guidance?printable=1
About Mylan | Mylan [Internet]. Mylan.com. 2019 [cited 11 July 2019]. Available from: https://www.mylan.com/en/about-mylan
The Mylan Story – Mylan: Better Health for a Better World [Internet]. Mylanbetterhealth.com. 2019 [cited 11 July 2019]. Available from: https://mylanbetterhealth.com/en/us/mylan-story
Teva Reports Fourth Quarter and Full Year 2018 Financial Results [Internet]. Ir.tevapharm.com. 2019 [cited 11 July 2019]. Available from: https://ir.tevapharm.com/investors/press-releases/press-release-details/2019/Teva-Reports-Fourth-Quarter-and-Full-Year-2018-Financial-Results/default.aspx
Company Profile [Internet]. Tevapharm.com. 2019 [cited 11 July 2019]. Available from: https://www.tevapharm.com/about/profile/
Our History [Internet]. Tevapharm.com. 2019 [cited 11 July 2019]. Available from: https://www.tevapharm.com/about/history/