Bruker Biospin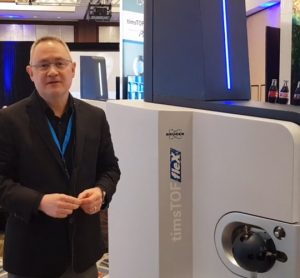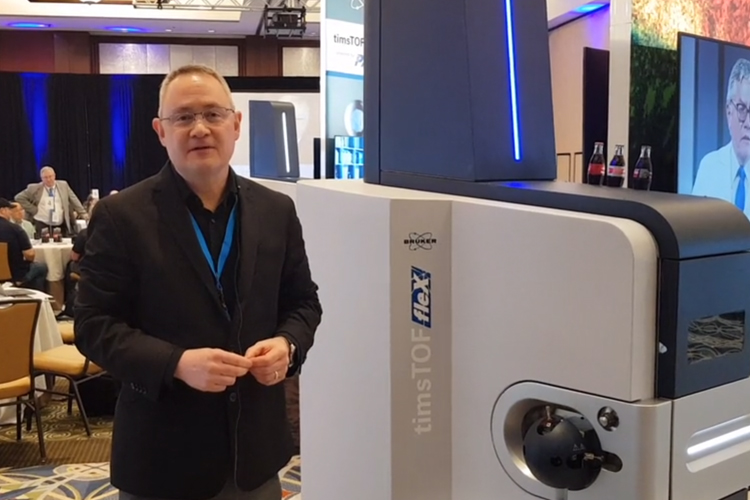 video
Combining the world's fastest proteomics instrument with over 25 years of MALDI experience.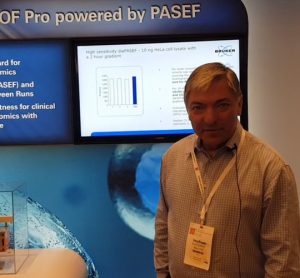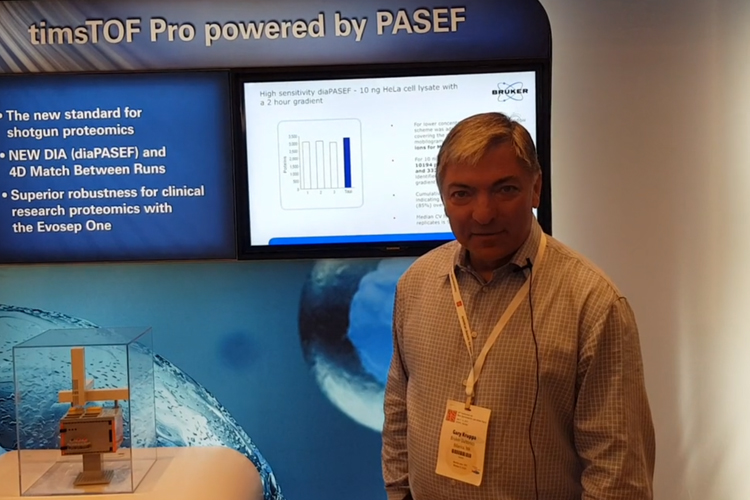 video
The timsTOF Pro with diaPASEF enables deeper proteome coverage in a single 4D shotgun proteomics experiment, with highly reproducible qualitative and quantitative results - making it a near-ideal mass analyzer for proteomics.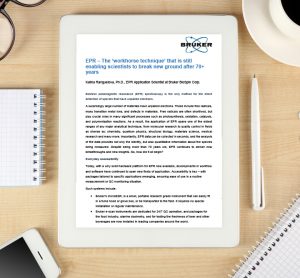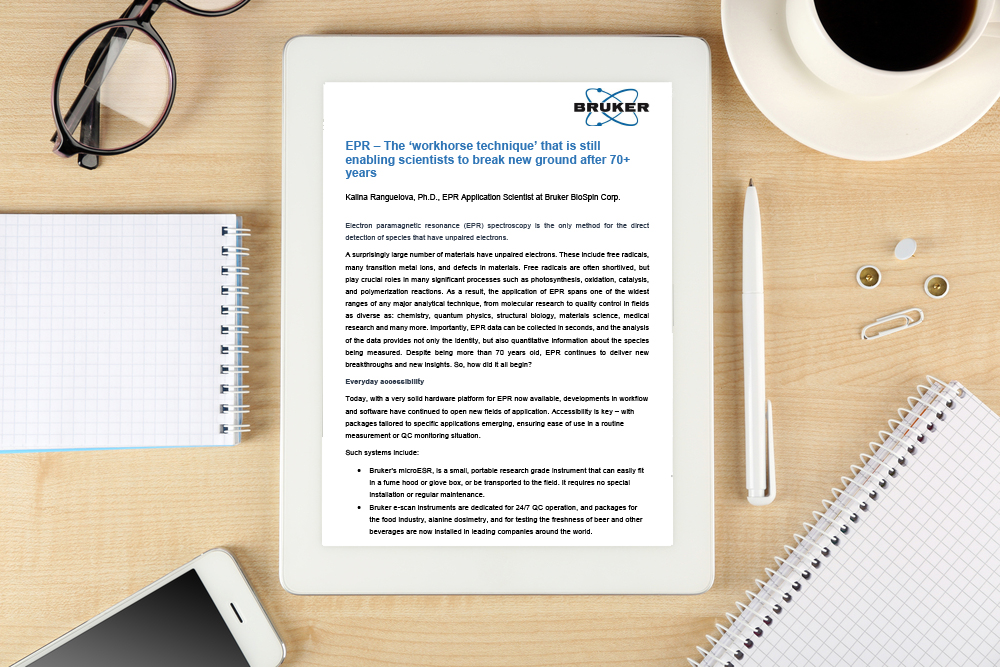 Whitepapers/App Notes/Posters
Electron paramagnetic resonance (EPR) spectroscopy is the only method for the direct detection of species that have unpaired electrons...