Making Science Work at CPhI Worldwide 2019
CPhI Worldwide now comprises six individual pharma events and more than 20 dedicated zones.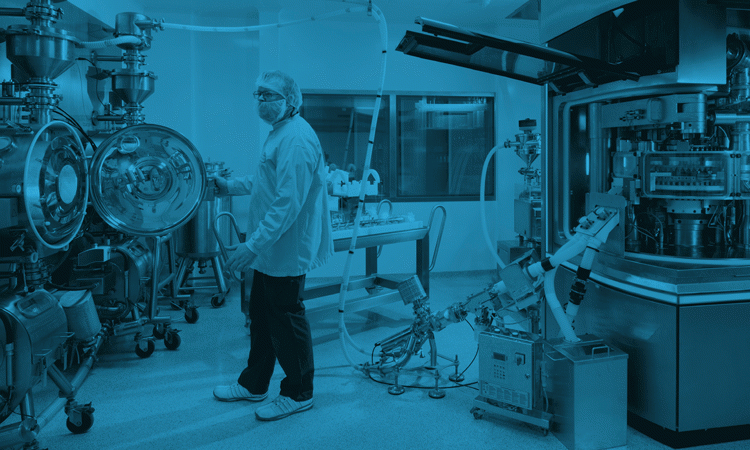 Reputed to be the world's largest pharmaceutical exhibition and following yet another record-breaking editing in Madrid, Spain, last year, CPhI Worldwide now comprises six individual pharma events and more than 20 dedicated zones covering everything from APIs, excipients, natural products, contract services, packaging, biopharma, machinery and many more.
It's the perfect place to establish new business relationships, discover state-of-the-art process solutions and meet GEA's expert team of technologists. At this year's event, we'll be presenting a selection of equipment for the batch and continuous granulation, tableting and coating of pharmaceutical products, as well as containment solutions and technologies for materials handling, homogenization, separation and both spray and freeze drying.
GEA has built a reputation for matching inspiration with technology, but it's combining our expertise and equipment together in a creative way to meet our customers' needs that really matters. Being able to demonstrate our solutions, often in action on the show floor, and being able to answer any questions you might have about our products and services, is why we exhibit at trade shows.
Our comprehensive portfolio of standard and custom-designed equipment, machinery and entire production lines includes benchtop R&D solutions, completely integrated industrial-scale plant and both batch-based and continuous processing technology. Selected show highlights include
Continuous experience: meet ConsiGma®, the multipurpose platform that has been designed to transfer powder into coated tablets in development, pilot, clinical and production volumes in a single compact unit
MODUL Q: the rotary tablet press that's setting new standards in efficiency, reliability and high-containment productivity
LYOSENSE: based on multipoint NIR measurements, our technology provides comprehensive, non-destructive evaluation of freeze-dried product cakes in real-time
MOBILE MINOR: installed in almost 2400 plants worldwide, this cross-application spray dryer is compact, robust, reliable and versatile.
But, what we really want to showcase is our deep understanding of the processes and production technologies that matter to you, our first-hand experience and the innovative spirit that helps our customers to go further, faster.
From state-of-the-art test centers, all over the world, to comprehensive service and support platforms, partnering with GEA is not just about exhibits at a trade show, it's about the full package we offer and how we're #MakingScienceWork.
Discover more at stand C70 in Hall 11 and, for further information about GEA's processes, products and solutions, contact our experts at gea.com/contact or via our Facebook page @GEAPharma.