EMA announces medicine approval recommendations from November meeting
The EMA CHMP has revealed its suggestion to grant marketing authorisation to seven medicines after its most recent meeting.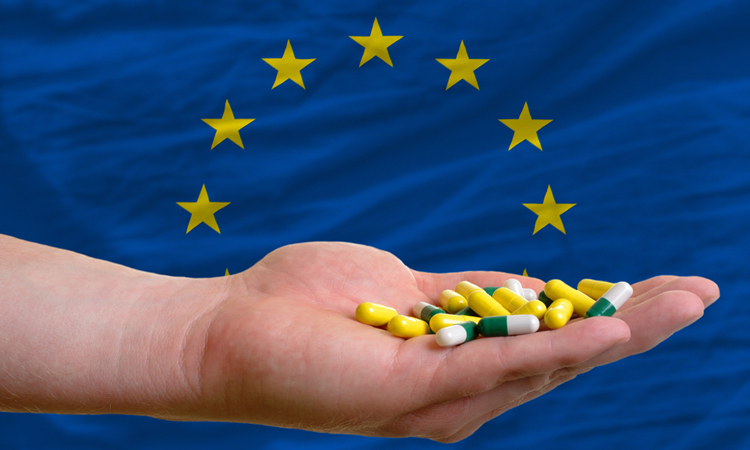 The European Medicines Agency's (EMA) human medicines committee (CHMP) has announced the results of its November 2019 meeting, recommending seven medicines for approval.
The committee suggested granting a marketing authorisation for Isturisa (osilodrostat), a treatment for Cushing's syndrome, a disorder that occurs when the body produces too much corticosteroid hormone.
Mayzent (siponimod), for the treatment of adult patients with secondary progressive multiple sclerosis and Sunosi (solriamfetol), for the treatment of excessive daytime sleepiness in patients with narcolepsy and obstructive sleep apnoea, both received a positive opinion from the committee.
Tavlesse (fostamatinib) also received a positive opinion from the CHMP to treat primary immune thrombocytopenia, an acquired immune-mediated disorder characterised by the destruction of platelets and impaired platelet production.
A conditional marketing authorisation was recommended for Polivy (polatuzumab vedotin) indicated for relapsed/refractory diffuse large B-cell lymphoma.
The two generic medicines which were endorsed for marketing authorisation were:
Clopidogrel/Acetylsalicylic acid Mylan (clopidogrel/acetylsalicylic acid), to prevent atherothrombotic events
Deferasirox Accord (deferasirox), for the treatment of chronic iron overload due to blood transfusions in patients with beta thalassaemia and other anaemias.
The committee also announced a recommendation to extend the indications of Kadcyla and Revlimid.
A negative opinion issued for Hopveus (sodium oxybate) at the October 2019 meeting will be re-examined, at the request of the applicant.
The CHMP advised restricting the use of the multiple sclerosis medicine Lemtrada (alemtuzumab) due to reports of rare but serious side effects, including deaths.
Furthermore, Xeljanz (tofacitinib) was found to increase the risk of blood clots in the lungs and deep veins of patients. As a result, the CHMP recommended that Xeljanz should be used with caution in all patients at high risk of blood clots.
Applications for initial marketing authorisations for Linhaliq (ciprofloxacin), intended for the treatment and prevention of non-cystic fibrosis bronchiectasis in patients with long-term lung infection caused by Pseudomonas aeruginosa bacteria, and Luxceptar (viable T-cells), for the treatment of patients with blood cancers who are receiving a type of blood stem cell transplant, have been withdrawn.
The application to extend the use of Opsumit (macitentan) to treat chronic thromboembolic pulmonary hypertension, was also withdrawn.