EU Marketing Authorisation submitted for Ebola vaccine regimen
Janssen has submitted two Marketing Authorisation Applications to the EMA for an investigational Ebola vaccine regimen.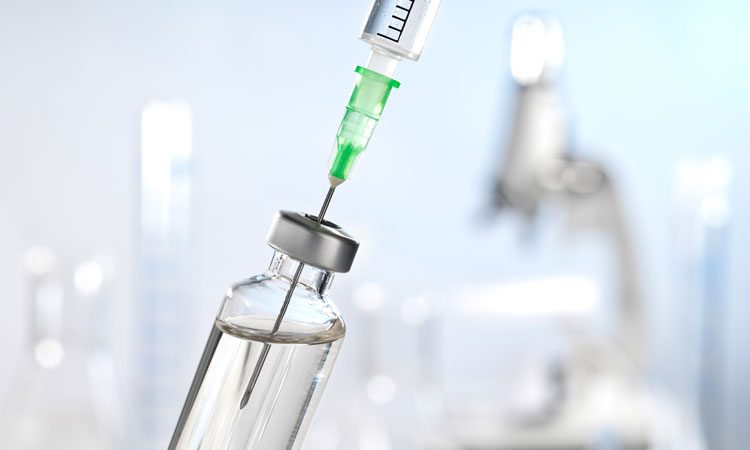 Two Marketing Authorisation Applications (MAAs) have been submitted to the European Medicines Agency (EMA) for an investigational Ebola vaccine regimen for the prevention of Ebola Virus Disease (EVD) caused by Zaire ebolavirus species.
The MAAs have been submitted by Johnson & Johnson's Janssen Pharmaceutical Company in parallel, supporting each vaccine in the two-dose regimen (Ad26.ZEBOV, MVA-BN-Filo). In September 2019, the EMA's Committee for Medicinal Products for Human Use (CHMP) granted an Accelerated Assessment for these applications.
"It is vital that we ensure global preparedness for Ebola given that the world's largest Ebola outbreaks have taken place in the last six years alone, with the latest currently underway in the Democratic Republic of the Congo (DRC)," said Paul Stoffels, MD, Vice Chairman of the Executive Committee and Chief Scientific Officer of Johnson & Johnson. "With an understanding that vaccines have an important role to play in countering this epidemic threat, we look forward to the EMA's review of our applications for licensure."
The vaccine regimen includes Ad26.ZEBOV as the first dose, which is based on Janssen's AdVac® technology, and MVA-BN-Filo as the second dose, which is based on Bavarian Nordic's MVA-BN® technology and is administered approximately eight weeks later.
The MAAs are supported by data from Phase I, II and III clinical studies evaluating the safety and immunogenicity of the vaccine regimen in adults and children, pre-clinical studies and immunobridging analyses. 
"Our goal is to deliver a vaccine that can be used both in response to Ebola outbreaks, and also more proactively as a prophylactic tool to help countries protect their populations," added Johan Van Hoof, MD, Global Therapeutic Area Head, Vaccines, and Managing Director, Janssen Vaccines & Prevention BV, Janssen Pharmaceutica NV. 
Discussions with the US Food and Drug Administration (FDA) are ongoing to define the required data set for filing of the Janssen Ebola vaccine regimen under the FDA's Animal Rule licensure pathway. Janssen is also working in collaboration with the World Health Organization (WHO) to enable registration of the Ebola vaccine regimen in African countries.