Political parties focus on R&D and mental health ahead of UK election
The three largest UK political parties have published their manifestos for the upcoming election which focus on various pharma initiatives including the NHS, R&D, drug prices and mental health.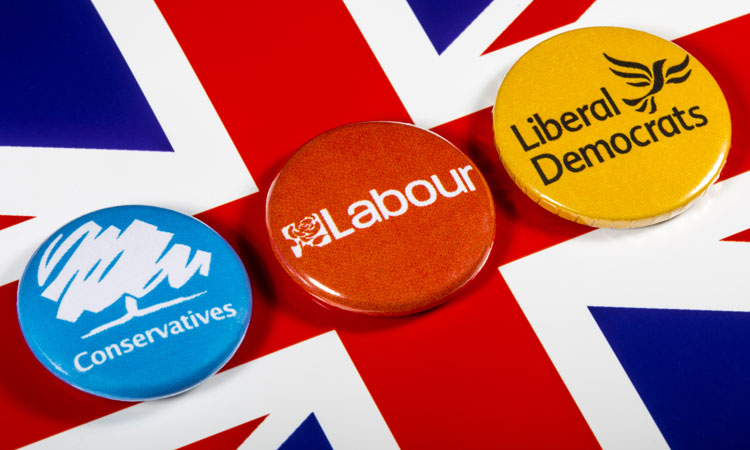 As the UK approaches a general election on 12 December, the Liberal Democrats, Labour and the Conservatives have published their manifestos, making a variety of pledges that affect the pharmaceutical sector, as reported by Globaldata. 
The three parties all have the National Health Service (NHS) at the centre of their policies but they have also included commitments into R&D, drug development and drug prices, as well as mental health.
Focussing on life science research and innovation in the UK
 The Conservative party has said it "we will make the UK the leading global hub for life sciences after Brexit"
Labour has promised to focus on science, research and innovation across various industries, but particularly to tackle antibiotic resistance, as well as investing in artificial intelligence (AI) for medical uses
The Liberal Democrats have declared a goal of "doubling innovation spending across the economy" – but this commitment is not specific to healthcare or life sciences.
Therapeutic areas for R&D in the UK
Each party has singled out particular therapeutic areas in the UK where they will encourage more and better drug R&D including:
Medical cannabis for the Liberal Democrats and Labour
Development of gene therapies for cancer for Labour
Finding a cure for dementia from Labour and the Conservatives: "We will make finding a cure one of our Government's biggest collective priorities," the latter stated.
Drug prices and the NHS
The Labour party has called for the NHS to be at the forefront of drug development and for the establishment of a national generics company to stop "patients [being] held to ransom by corporations charging extortionate prices for life-saving drugs"
The Conservative party's manifesto says: "When we are negotiating trade deals, the NHS will not be on the table. The price the NHS pays for drugs will not be on the table. The services the NHS provides will not be on the table."
The Liberal Democrats note that their central aim of stopping Brexit means that US companies will not have access to the NHS or the UK's drug market.
Metal health
 Labour has pledged £1 billion to bring mental healthcare in line with physical healthcare
The Conservatives want to mental health to be treated with the "same urgency" as physical health and will introduce laws so individuals have more control over their treatment
The Liberal Democrats promise to invest £11 billion in mental health.
Related organisations
Related diseases & conditions