NICE approves new tablet formulation for olaparib drug
The UK NICE has extended its approval for olaparib, updating its formulation from eight capsules twice a day to two tablets twice daily.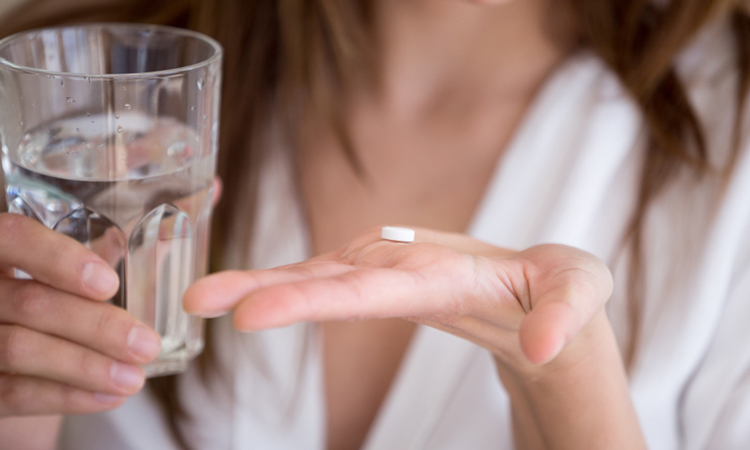 The UK National Institute for Health and Care Excellence (NICE) has expanded the recommendation for Lynparza™ (olaparib) tablets, with a change in formulation from eight capsules twice daily to two tablets twice daily.
The drug is available for women with relapsed, platinum-sensitive high grade epithelial ovarian, fallopian tube or peritoneal cancer in adults whose disease has responded to platinum-based chemotherapy if they have a BRCA1 or BRCA2 mutation (BRCAm).
The decision was based on the successful results of a randomised, double-blinded, placebo-controlled, multicentre Phase III trial, to evaluate 300mg twice daily tablets.
Produced by AstraZeneca and MSD, the drug was previously only available to relapsed BRCAm ovarian cancer patients if they had undergone three or more lines of chemotherapy.
Olaparib is a PARP inhibitor and the first targeted treatment to block DNA damage response (DDR) in tumours harbouring a deficiency in homologous recombination repair (HRR), such as mutations in BRCA1 and/or BRCA2. Inhibition of PARP with olaparib leads to the trapping of PARP bound to DNA single-strand breaks, stalling of replication forks, their collapse and the generation of DNA double-strand breaks and cancer cell death.
Mohit Manrao, Business Unit Director, Oncology at AstraZeneca UK said: "We are delighted to have reached an arrangement with NICE to enable expanded access to olaparib tablets as maintenance treatment for women with advanced ovarian cancer who have had two or more lines of chemotherapy. As a UK-based company, it's great to see this product of British science become more widely available, therefore helping more women across England and Wales."
The medication will be made available to patients within the National Health Service (NHS).