Lynparza approved by FDA to treat germline BRCA-mutated metastatic pancreatic cancer
The FDA has approved Lynparza as a first-line treatment after it reduced the risk of disease progression or death by 47 percent in patients.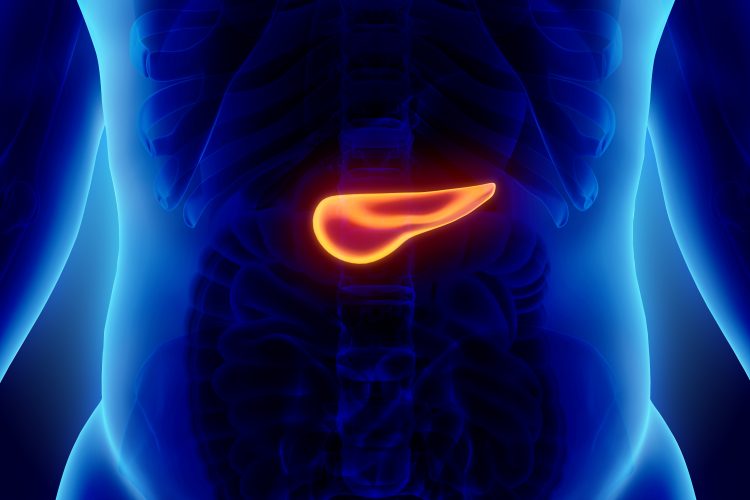 The US Food and Drug Administration (FDA) has approved Lynparza (olaparib) for the maintenance treatment of adult patients with deleterious germline BRCA-mutated (gBRCAm) metastatic pancreatic adenocarcinoma. The drug, developed by MSD and AstraZeneca, is for patients whose disease has not progressed on at least 16 weeks of a first-line platinum-based chemotherapy regimen.
The decision is based on results from a randomised, double-blinded, placebo-controlled, multi-centre Phase III trial which showed a statistically significant and clinically meaningful improvement in progression-free survival. The 300mg tablets were administered twice daily as maintenance monotherapy versus placebo.
A PARP protein inhibitor, Lynparza is the first targeted treatment to block DNA damage response (DDR) in tumours with a deficiency in homologous recombination repair (HRR) including those with BRCA1 and/or BRCA2 mutations. Inhibition of PARP with Lynparza leads to the trapping of the protein bound to DNA single-strand breaks, stalling and collapse of replication forks, the generation of DNA double-strand breaks and cancer cell death. Lynparza is being tested in a range of PARP-dependent tumour types with defects and dependencies in the DDR pathway.
Lynparza was found to nearly double the time patients lived without disease progression or death to a median of 7.4 months versus 3.8 months on placebo. The safety and tolerability profile of the drug in the trial was in line with that observed in prior clinical trials with only six percent of patients stopping treatment due to side effects.
Lynparza is being tested in a range of PARP-dependent tumour types"
Dr Roy Baynes, Senior Vice President and Head of Global Clinical Development and Chief Medical Officer at MSD Research Laboratories said: "Lynparza embodies MSD's and AstraZeneca's commitment to advance the treatment of challenging types of cancer, including metastatic pancreatic cancer. The expanded approval of Lynparza represents a significant milestone for patients and supports the value of germline BRCA testing in patients with this disease."
The drug is already approved for the maintenance treatment of platinum-sensitive relapsed ovarian cancer, regardless of BRCA status, in 65 countries and as first-line maintenance treatment of BRCA-mutated advanced ovarian cancer following response to platinum-based chemotherapy.