Adopting new guidelines could get medicines from CID trials to patients faster
The ECMC has published guidelines for Complex Innovative Design trails which could improve the conduct, quality and acceptability of oncology studies, enabling patients to get access to new medications more quickly.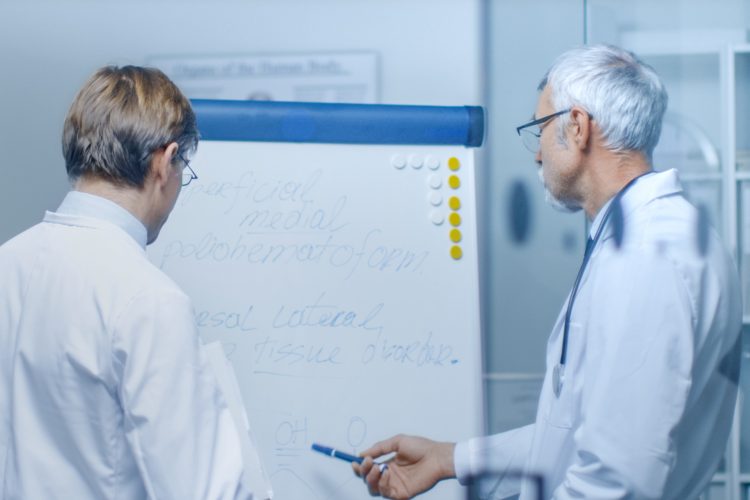 The Experimental Cancer Medicine Centre (ECMC) network has produced guidelines in the British Journal of Cancer for all stages of Complex Innovative Design (CID) trials in the hope of reducing the time it takes to get innovative treatments to patients with cancer.
The ECMC convened a group of academics, funders, regulators, pharmaceutical industry representatives and patients to develop and write ten recommendations for CID trials each covering a specific aspect of the trial pathway; from trial planning and design, to patient-facing documentation, through to evaluating the impact on public health.
Nick Lemoine, Medical Director at the National Institute for Health Research (NIHR), said: "Getting promising new cancer treatments to patients who need them the most can take some time, so speeding up this process through CID trials is a priority. With the expertise within the ECMC network and the new guidelines in place, the UK is now one of the best equipped countries to deliver these trials, which represent the future for evaluating new cancer drugs."
The CID approach enables researchers to carry out more complex trials, addressing multiple clinical questions at once. A drug can be simultaneously evaluated for safety and efficacy with different cancer types, which can change as the trial progresses, accelerating the traditional Phase I to IV route to drug licencing.
However, CIDs are challenging to conduct because there are no practical guidelines for teams that fund, design and conduct these trials in Europe.
The ECMC believes the recommendations it has published could improve the conduct, quality and acceptability of oncology CID trials in clinical research and improve how different stakeholders interact, promote and share their results from CID studies.
Dr Aoife Regan, head of the ECMC program office, said: "These recommendations show the power of the ECMC network as a convening force to help strengthen the position of the UK as a world leader in experimental cancer medicine. We hope these recommendations will have an impact not just for cancer research but for all complex trials across all disease types."
"We owe it to our patients to bring potentially more effective novel treatments into the clinic as quickly as possible and these recommendations will ensure we have good quality CID trials in place to deliver this promise," concluded Professor Pam Kearns, director of the Cancer Research UK clinical trials unit at the University of Birmingham and co-author of the paper.