Supplemental New Drug Application submitted for anaemia treatment in Japan
In a bid to address an unmet clinical need for patients in Japan, roxadustat has been presented as a potential treatment for a particular kind of anaemia.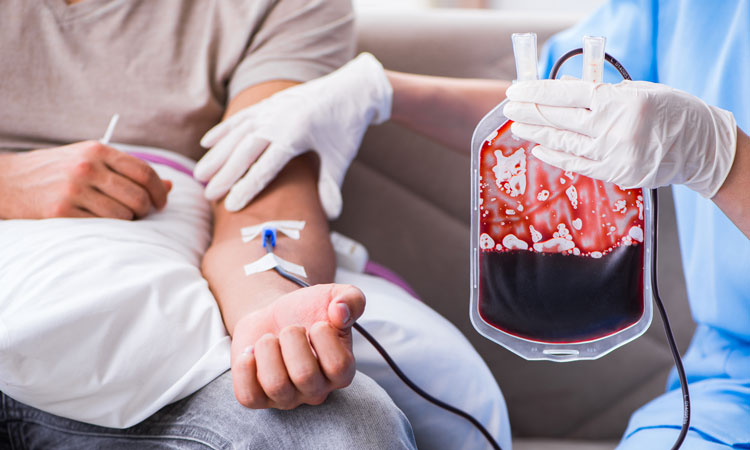 Tokyo-based Astellas Pharma Inc. and  FibroGen, Inc. have announced the submission of a supplemental New Drug Application (sNDA) to Japan's Ministry of Health, Labour and Welfare (MHLW) to gain marketing approval for Evrenzo® (generic name: roxadustat) for the treatment of anaemia associated with chronic kidney disease (CKD) in non dialysis-dependent (NDD) patients. This comes following the same drug's prior approval in Japan to treat the same condition for dialysis-dependent (DD) patients in September 2019.
The sNDA for the use of roxadustat in NDD-CKD patients is supported by three studies in more than 500 Japanese patients, which establish the profile within this group of patients.1,2,3 The first, an open-label Phase 3 conversion study versus active comparator, darbepoetin alfa (genetical recombination) ("darbepoetin alfa"), met the primary efficacy endpoint of non-inferiority and continued to demonstrate maintenance of haemoglobin (Hb) levels over time.1 Roxadustat was well tolerated and its safety profile was comparable to that of darbepoetin alfa.1 
The other two studies (one Phase III and one Phase II) support safety and efficacy in patients naïve to erythropoiesis-stimulating agents (ESAs).2,3
"The data demonstrates that roxadustat is effective in increasing and maintaining Hb levels within the target range in patients with anaemia associated with CKD who are not on dialysis," said Bernhardt G Zeiher, MD, Chief Medical Officer, Astellas. "This submission is an important next step to bringing roxadustat to even more patients with this condition in Japan, and this is particularly pertinent in the non-dialysis setting where many patients' anaemia is currently not treated, or not treated to target."
"We are excited to reach another important milestone for roxadustat and appreciate the joint team's commitment to addressing the significant unmet medical need of patients living with anaemia associated with CKD," said K Peony Yu, MD, Chief Medical Officer, FibroGen. 
References
Clinicaltrials.Gov. A Study of Intermittent Oral Dosing of ASP1517 in Non-Dialysis Chronic Kidney Disease Patients With Anemia NCT02988973. Available from: https://clinicaltrials.gov/ct2/show/NCT02988973 [Last accessed:

January 2020

].
Akizawa T, Otsuka T, Yamaguchi Y, et al. A Phase 3, Multicenter, Randomized, Open-Label, Non-Comparative Study of Intermittent Oral Roxadustat in ESA-Naive CKD Patients Not on Dialysis in

Japan

. Poster session presented at the Kidney Week Congress, American Society of Nephrology;

November 9, 2019

;

Washington, DC

, US. Available from: https://www.asn-online.org/education/kidneyweek/2019/program-abstract.aspx?controlId=3229880 [Last accessed:

January 2020

].
Akizawa T, Iwasaki M, Otsuka T, et al. Roxadustat Treatment of Chronic Kidney Disease-Associated Anemia in Japanese Patients Not on Dialysis: A Phase 2, Randomized, Double-Blind, Placebo-Controlled Trial.

Adv Ther

2019;36:1438–1454.