Pharma industry calls for GMP agreement between EU and UK
EFPIA, Medicines for Europe and AESGP have called for a Mutual Recognition Agreement on good manufacturing practice in regards to the future relationship between the UK and the EU.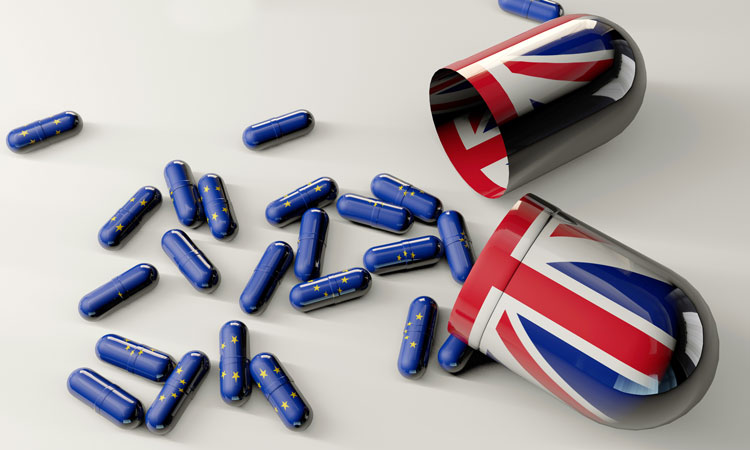 A new announcement from European Federation of Pharmaceutical Industries and Associations (EFPIA), Medicines for Europe and Association of the European Self-Medication Industry (AESGP) has stated that the European pharmaceutical industry has worked to support the EU27 and UK to reach an agreement that will allow patients to receive medicines and medical technologies without disruption. It will also provide long term co-operation between the EU and the UK in areas such as research, clinical trials, pharmacovigilance and access to talent.
As the UK and EU discuss the terms of the new relationship after Brexit, the organisations have asked that there is openness at the earliest opportunity to exploring continued co-operation and collaboration in the interests of public health, patient safety and driving progress in medical science.
They have said they recognise that the timetable for the negotiations is ambitious, but they ask that medicines and health are prioritised in talks. In the coming months, the EU and UK should conclude an agreement that secures the greatest regulatory alignment and cooperation on human medicinal products, they said.
At the start of the negotiations, the organisations have stated they wish to highlight one critical recommendation for immediate action, namely completing a Mutual Recognition Agreement (MRA) on good manufacturing practice (GMP) as:
An MRA on GMP would cover waiving batch and import testing by manufacturers and OMCLs (official medicines control laboratories) and recognition of GMP inspections between the EU and UK 
This would have an immediate positive impact on the resources of the regulatory agencies, the European Medicines Agency (EMA), National Competent Authorities (NCAs) of the EU, the UK Medicines and Healthcare products Regulatory Agency (MHRA) and on the pharmaceutical sector, with benefits for patients in terms of timely access to medicines and treatments, and would help to secure the continuity of supply of medicines in both markets
The resource savings for regulators should allow for the agencies to work together to focus on high-risk sites in need of inspection, including in third countries and to ensure resources are committed to addressing such high priority needs. 
The full call for the EU-UK MRA on GMP can be found here.