COVID-19 update: therapeutic and regulatory developments
European Pharmaceutical Review rounds up the latest news surrounding COVID-19, including a vaccine moving to clinical trials and the FDA's update on Chinese import inspections.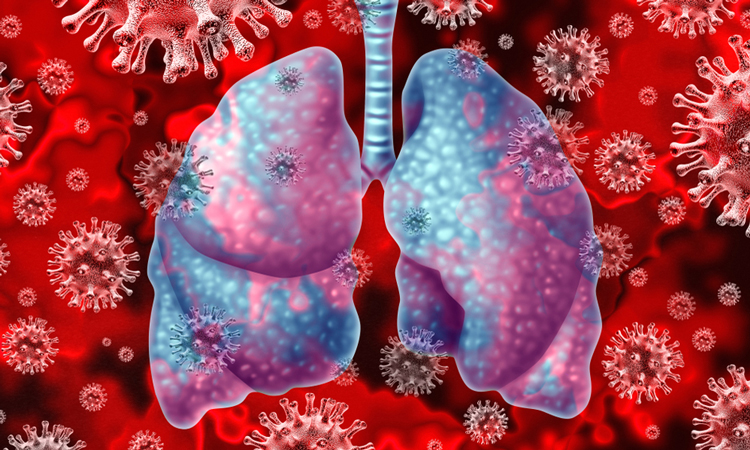 Therapeutic developments
Moderna's vaccine
Moderna has announced that is has released the first batch of mRNA-1273, a vaccine to combat COVID-19, for human use. Vials of mRNA-1273 have been shipped to the US National Institute of Allergy and Infectious Diseases (NIAID), a part of the National Institutes of Health (NIH), to be used in a planned Phase I study in the US. Manufacture of this batch was funded by the Coalition for Epidemic Preparedness Innovations (CEPI).
mRNA-1273 is an mRNA vaccine against the novel coronavirus encoding for a prefusion stabilised form of the spike (S) protein. The S protein complex is necessary for membrane fusion and host cell infection and has been the target of vaccines against the coronaviruses responsible for Middle Eastern Respiratory Syndrome (MERS) and Severe Acute Respiratory Syndrome (SARS).
According to the company, this clinical batch has been delivered in 42 days from initial sequence identification. 
Research from Clover Biopharmaceuticals and GlaxoSmithKline (GSK)
The use of an adjuvant is of particular importance in a pandemic situation"
China's Clover Biopharmaceuticals announced that it has entered into a research collaboration with GSK for its protein-based coronavirus vaccine candidate (COVID-19 S-Trimer). GSK will provide Clover with its pandemic adjuvant system for further evaluation of S-Trimer in pre-clinical studies. Having one of the largest in-house, commercial-scale current good manufacturing practice (cGMP) biomanufacturing capabilities in China, the company could potentially rapidly scale-up and produce large-quantities of a new coronavirus vaccine.
"The use of an adjuvant is of particular importance in a pandemic situation since it may reduce the amount of vaccine protein required per dose, allowing more vaccine doses to be produced and therefore contributing to protect more people," said Thomas Breuer, Chief Medical Officer of GSK Vaccines.
S-Trimer is a trimeric SARS-CoV-2 S protein subunit vaccine candidate. Similar to other enveloped RNA viruses such as HIV, RSV and influenza, SARS-CoV-2 is also an RNA virus that has a trimeric S protein on its viral envelope. This is responsible for binding to host cell surface receptor ACE2 and subsequent viral entry, making it the primary target antigen for vaccine development. S-Trimer resembles the native trimeric viral spike protein and is produced via a rapid mammalian cell-culture based expression system.
Regulatory developments
US Food and Drug Administration (FDA)
The FDA has issued a statement, saying the organisation continues to monitor the progression of the disease. Now, it will also utilise additional tools to examine the safety of products being imported to the country from China and continue to analyse the global drug supply chain by prioritising risk-based inspections in other parts of the world.
Although the regulatory body says it is not currently conducting inspections in China, it will resume routine inspections as soon as feasible when travel restrictions have changed.
Other tools the FDA has announced are at their inspection disposal include import screening, examinations, sampling and import alerts. Relying on a firm's previous compliance history and information from foreign governments as part of mutual recognition agreements are also ways the FDA is overseeing the import of regulated products entering the US. 
UK Medicines and Healthcare products Regulatory Agency (MHRA) 
The MHRA has issued an update on COVID-19, saying it is working closely with the Department of Health & Social Care (DHSC) and other healthcare partners. According to the regulatory body, it is prioritising work to support and authorise the development of vaccines, clinical trials of new medicines, as well as helping to manage the supply of drugs and other healthcare products. 
The National Institute for Biological Standards and Control (NIBSC), a part of the MHRA, is drawing on its expertise gained through work on previous virus outbreaks such as Zika, Ebola and MERS, to support the public health response. The NIBSC is developing biological reference materials which are needed to support a quick and reliable diagnosis of infection, evaluate vaccines and the effectiveness of treatments. The institute is working with the World Health Organization (WHO) and CEPI to facilitate the development of vaccines. The MHRA says that collaborating with these partners will ensure the rapid availability of biological materials needed to contribute towards global response efforts to COVID-19.