Landmark investment for life sciences in UK government Budget
The UK government has pledged funding of £22 billion per year into R&D by 2025 in its Budget, just days after a further £46 million was invested into coronavirus research.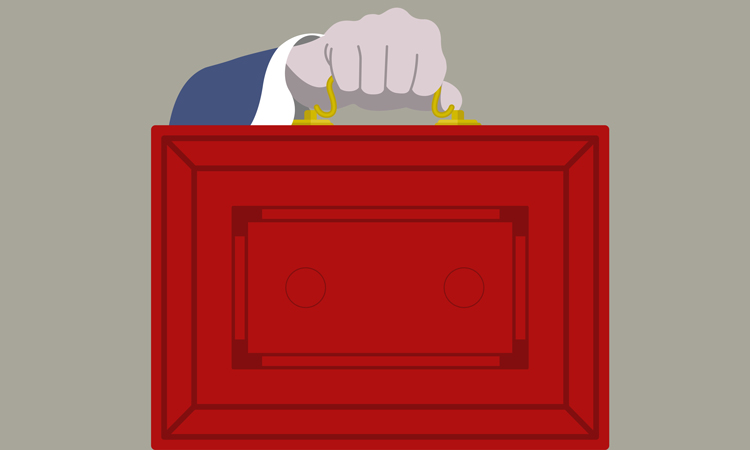 According to the UK government's new Budget, public R&D investment, including in the life sciences, will be increased to £22 billion per year by 2024-25. The new financing is equal to 0.8 percent of the gross domestic product (GDP) of the UK and places it ahead of the US, Japan, France and China in terms of expenditure. 
The government has announced that this is a landmark investment and is the largest and fastest ever expansion of support for innovation. For the life sciences, the government will provide the British Business Bank with additional resources to launch a dedicated £200 million investment programme which is expected to enable £600 million of investment. Also, investment into the private sector will be required, with the government increasing the rate of R&D tax credits. 
In response to the new Budget, Richard Torbett, Chief Executive of the Association of the British Pharmaceutical Industry (ABPI), said: "Given the difficult circumstances this Budget is delivered in, we're pleased to see the Chancellor's commitment to science and research. Increasing science investment and raising R&D tax credits are important steps to reaching the goal of 2.4 per cent of GDP spent on research and will be critical to the future success of our industry. We look forward to working with Government on a shared ambition to attract global investment to the UK's thriving life sciences sector."
Investment into coronavirus R&D
The Budget announcement comes days after the UK government pledged a £46 million investment package to develop a coronavirus vaccine and develop a test for the disease. This additional support brings the UK's investment into COVID-19 research to £65 million.
According to the government, there are currently eight coronavirus vaccines in development and efforts are being made to get any viable vaccines from sequencing of the virus to clinical testing in under a year – which the government says is a "record timeframe." 
The hope is that subsequently, governments around the world could then work with pharmaceutical companies to get vaccines into production and use. 
Government Chief Scientific Officer Sir Patrick Vallance said: "Rapid testing is going to be key to managing this outbreak, but ultimately vaccines are going to provide the long-term protection we need. The UK has some of the world's leading scientists and this money will help in our fight to tackle this new disease."