COVID-19 convalescent plasma therapy shows promise in pilot study
A pilot trial of convalescent plasma therapy in 10 severe COVID-19 patients has shown it may be a safe and promising therapeutic option.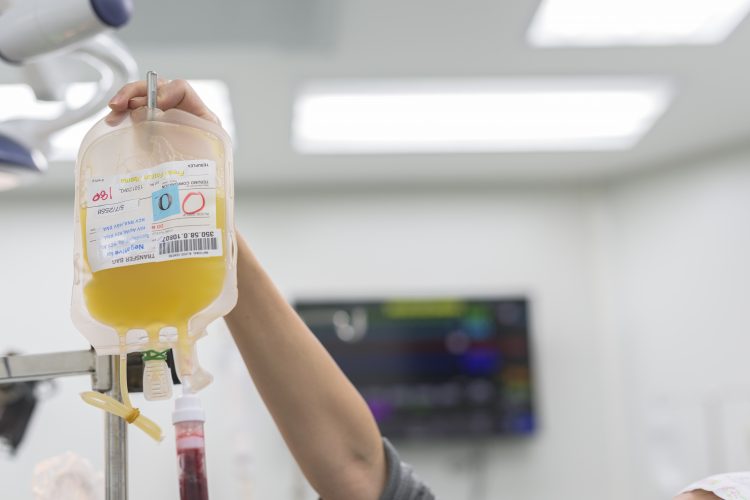 Researchers have explored the effects of convalescent plasma (CP) therapy on 10 adult patients with severe COVID-19, aged 34-78 years. The results of the pilot study suggest that CP therapy may be a safe and promising therapeutic option for severe COVID-19 infections.
CP therapy uses donated blood plasma from patients who have recovered from an infection. If the convalescent donor has only recently recovered their plasma contains high levels of neutralising antibodies for whatever pathogen they were exposed to, so when CP is transfused into another patient it provides an instant immune response. This type of therapy is particularly used if someone is immunodeficient and therefore cannot mount an effective immune response on their own.
The team from China gave a single 200ml dose of CP with high levels of anti-SARS-CoV-2 antibodies to 10 patients with severe COVID-19. According to the researchers, three days after the infusion clinical symptoms, such as fever, cough, shortness of breath and chest pain, significantly improved. The patients also had increased lymphocyte counts, improved liver function and reduced inflammation. Also, the researchers stated that the patient's levels of neutralising antibodies either increased or remained high after CP transfusion.
According to the team, within seven days of transfusion, varying degrees of reabsorption of lung lesions were observed on chest CT scans and there were no serious adverse reactions observed after CP transfusion. The researchers suggest their results warrant the therapy being put forward for clinical trials.
The findings were published in Proceedings of the National Academy of Sciences.
Related drugs
Related diseases & conditions