FDA approves IMBRUVICA® (ibrutinib) for treatment of chronic lymphocytic leukaemia and small lymphocytic lymphoma
IMBRUVICA (ibrutinib), in combination with rituximab, has been given approval in the US for the treatment of chronic lymphocytic leukaemia and small lymphocytic lymphoma.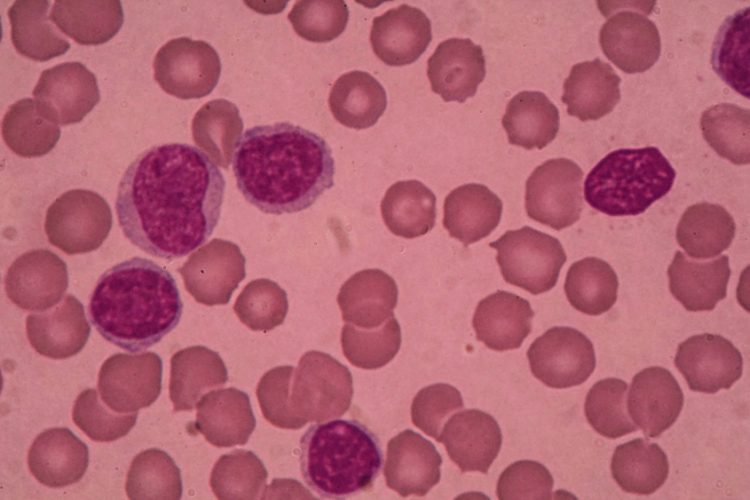 The US Food and Drug Administration (FDA) has given its approval to IMBRUVICA® (ibrutinib) in combination with rituximab for the treatment of patients with chronic lymphocytic leukaemia (CLL) or small lymphocytic lymphoma (SLL) who are new to therapy. 
Janssen, part of Johnson & Johnson (J&J), said that the approval was based on positive results from a Phase III study that was designed and conducted by the ECOG-ACRIN Cancer Research Group (ECOG-ACRIN) and sponsored by the US National Cancer Institute. 
IMBRUVICA is a once-daily, first-in-class Bruton's tyrosine kinase (BTK) inhibitor that is administered orally. It blocks the BTK protein which sends important signals that tell B cells to mature and produce antibodies. BTK signalling is needed by specific cancer cells to multiply and spread. The recommended dosage of IMBRUVICA for CLL/SLL is 420 mg orally once a day until disease progression or unacceptable toxicity.
"We commend the ECOG-ACRIN Cancer Research Group and the National Cancer Institute for conducting a robust study that has generated insightful and landmark results in the treatment of CLL," said Dr Craig Tendler, Vice President, Clinical Development and Global Medical Affairs, Oncology, Janssen Research & Development. "We are committed to the continued study of IMBRUVICA-based regimens and building upon the efficacy and safety of the most comprehensively studied BTK inhibitor in our efforts to improve the lives of patients facing a blood cancer diagnosis."
The IMBRUVICA application received approval through the FDA's Real-Time Oncology Review (RTOR) pilot programme and received Priority Review designation. Additionally, the approval was granted under a modified version of the newly established Project Orbis, an initiative of the FDA Oncology Center of Excellence, which provides a framework for submission and review of oncology medicine applications among international regulatory agencies.
IMBRUVICA is approved in more than 95 countries for at least one indication and is jointly developed and commercialised by Janssen Biotech and Pharmacyclics LLC, an AbbVie company.