4D pharma to initiate Phase II study of MRx-4DP0004 to treat COVID-19
The UK MHRA granted expedited acceptance for the Phase II trial of MRx-4DP0004, a live biotherapy product and targeted immunomodulatory therapy.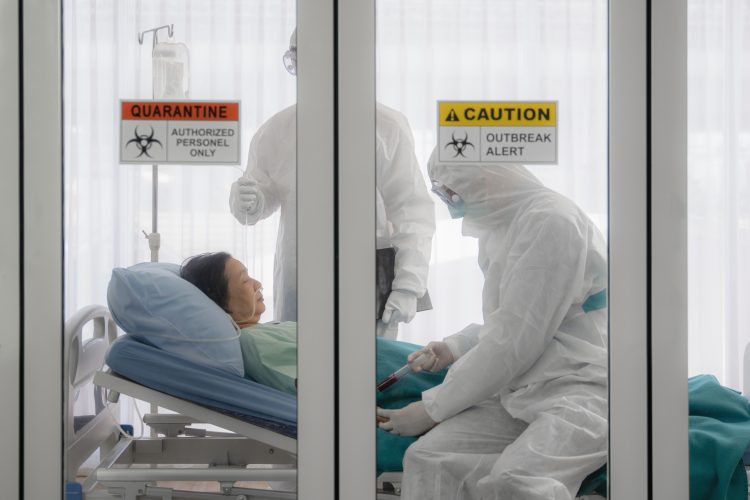 4D pharma plc has announced that it has received expedited acceptance from the UK Medicines and Healthcare products Regulatory Agency (MHRA) to start a Phase II study of MRx-4DP0004 in up to 90 patients hospitalised with suspected or confirmed cases of COVID-19.
The evidence suggests that one reason for the high mortality rate of COVID-19 is the hyperinflammatory response and cytokine storm syndrome, caused by uncontrolled immune activation. These severe symptoms associated with COVID-19 are placing a huge strain on the National Health Service (NHS), as severe COVID-19 patients require admittance to Intensive Care Units (ICUs) and ventilation. It has been suggested that targeted immunomodulation may benefit these patients and prevent the progression of symptoms from mild/moderate to severe.
"As the global SARS-CoV-2 pandemic has developed and the UK has emerged as one of the worst affected areas, 4D pharma has worked intensively with our clinical collaborators and regulatory agencies to bring an urgently needed potential therapy to patients as rapidly as possible," said Alex Stevenson, Chief Scientific Officer of 4D pharma. "If, as we believe, MRx-4DP0004 is successful in this study it would represent a highly significant breakthrough in the fight against the coronavirus pandemic."
MRx-4DP0004 is a single-strain live biotherapeutic product (LBP) and the first immunomodulatory therapy being tested in hospitalised COVID-19 patients which has demonstrated the ability to simultaneously down-regulate specific pathological aspects of the hyperinflammatory response while maintaining the appropriate antiviral response. The product information indicates it reduces inflammation by reducing levels of neutrophils and eosinophils, resulting in lower amounts of specific subsets of T cells, dendritic cells and inflammatory cytokines.
According to the company, MRx-4DP0004 is not broadly immunosuppressive and therefore does not carry certain side-effects associated with immunosuppressants currently being tested; these side-effects include increased risk of infections or cancer.
MRx-4DP0004 is an orally administered LBP currently in a Phase I/II clinical trial for the treatment of patients with partly-controlled asthma. There have been no drug-related adverse safety signals in either pre-clinical or clinical testing.
The COVID-19 Phase II study of MRx-4DP0004 will be a randomised, double-blind, placebo-controlled trial. It will evaluate the efficacy and safety of MRx-4DP0004 in addition to standard-of-care in up to 90 patients hospitalised with symptoms indicative of COVID-19. Eligible participants will be randomised 2:1 to receive 14 days of treatment with either MRx-4DP0004 or placebo (two capsules twice daily). Participants will be monitored daily throughout the treatment period for improvement or progression of COVID-19 symptoms and adverse events. Following completion of the treatment period, participants will be followed-up at approximately 14 and 28 days post treatment.
The primary endpoint of the trial will be the mean change in clinical status score measured by the World Health Organization (WHO) Ordinal Scale for Clinical Improvement. Secondary endpoints include safety and tolerability, as well as several other measures of clinical efficacy including the need for and duration of ventilation.
The study's lead investigator, Dr Dinesh Saralaya commented: "The COVID-19 pandemic presents an unprecedented challenge to our healthcare systems and we desperately require the rapid development of new therapies to ease the burden on our intensive care units. Given the scale and urgency of the situation it is vitally important that we generate evidence to support the use of new candidates as quickly as possible, before these can be rolled out to patients who need them."
He added: "As well as its appropriate mechanism of action, the highly favourable safety profile of MRx-4DP0004 makes it a particularly attractive candidate for COVID-19 patients and may potentially allow us to prevent or delay their progression to requiring ventilation and intensive care."