SGS joins Oxford University consortium led by the Jenner Institute to develop COVID-19 vaccine
In a consortium led by the Jenner Institute, Oxford University, SGS has joined forces with specialists in infectious diseases, research and innovation, and pharmaceuticals to rapidly develop, scale-up and produce a potential vaccine called ChAdOx1 nCov-19.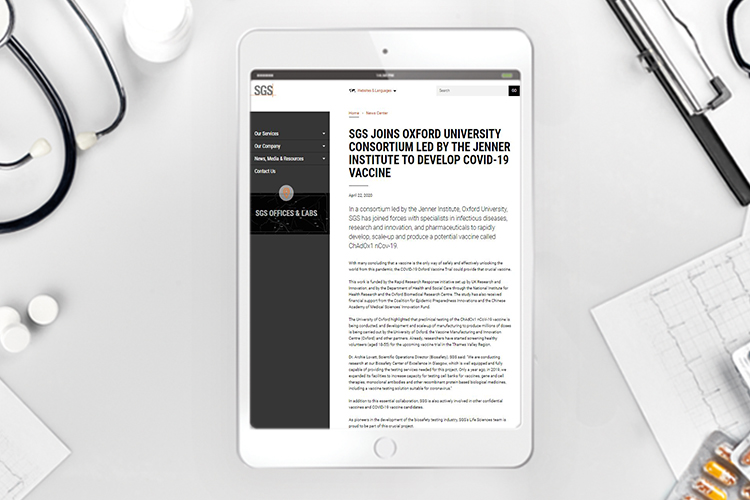 With many concluding that a vaccine is the only way of safely and effectively unlocking the world from this pandemic, the COVID-19 Oxford Vaccine Trial could provide that crucial vaccine.
This work is funded by the Rapid Research Response initiative set up by UK Research and Innovation, and by the Department of Health and Social Care through the National Institute for Health Research and the Oxford Biomedical Research Centre. The study has also received financial support from the Coalition for Epidemic Preparedness Innovations and the Chinese Academy of Medical Sciences' Innovation Fund.