Gavi launches $2 billion COVID-19 vaccine funding initiative
The vaccine alliance said the Covax AMC programme is the first in a series of financing programmes to ensure low- and middle-income countries will have access to COVID-19 vaccines.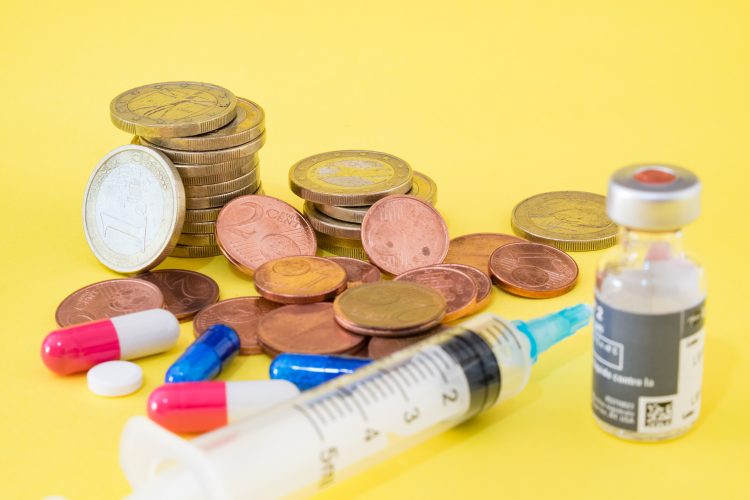 Gavi, the vaccine alliance, announced the launch of a new financing instrument (Gavi Covax AMC) which aims to incentivise COVID-19 vaccine manufacturers to provide doses at affordable prices for developing countries.
The first goal is to raise $2 billion to enable Gavi-supported countries to immunise health care workers and high-risk individuals and to create a flexible buffer of doses to be deployed where needed most.
This is the first of an expected series of financing programmes to develop a COVID-19 global vaccine access facility (Covax Facility), which will help ensure access to COVID-19 vaccines for all countries.
The programme will encourage manufacturers to make investments in production capacity by providing volume guarantees for specific candidates before they are licensed. This in turn will increase supply availability and reduce the amount of time it takes for licensed vaccines to become available, particularly to the poorest countries around the world, Gavi said.
"Today's launch moves us one step closer to the essential vision of equitable access for all," said Ngozi Okonjo-Iweala, chair of the Gavi board. "By de-risking the cost of investing in high volumes of manufacturing against an unknown outcome – and making sure those investments are made now – the Gavi Covax AMC increases the likelihood that when we have a successful vaccine or vaccines, it will be available in sufficient quantities and affordable to developing countries."
AstraZenca signs up to programme
AstraZeneca has already signed an agreement, guaranteeing 300 million doses of the COVID-19 AZD1222 (ChAdOx1 nCoV-19) vaccine it is developing with Oxford University. These doses will be supplied upon licensure or World Health Organization (WHO) prequalification.
Gavi's funding of procurement through a volume guarantee is being carried out alongside efforts by the Coalition for Epidemic Preparedness Innovations (CEPI), which has announced a funding award to support manufacturing for the AstraZeneca/Oxford vaccine candidate. Both AstraZeneca and Oxford have committed to operating on a not-for-profit basis for the duration of the coronavirus pandemic period to enable broad and equitable access.
AstraZeneca's agreement with CEPI and Gavi includes $750 million to support the manufacturing, procurement, and distribution of the 300 million doses, with delivery starting by the end of 2020. In addition, AstraZeneca reached a licensing agreement with the Serum Institute of India to supply one billion doses for low and middle-income countries, with a commitment to provide 400 million doses before the end of 2020.
"We are working tirelessly to honor our commitment to ensure broad and equitable access to Oxford's vaccine across the globe and at no profit. Today marks an important step in helping us supply hundreds of millions of people around the world, including to those in countries with the lowest means. I am deeply grateful for everyone's commitment to this cause and for their work in bringing this together in such a short time," said Pascal Soriot, CEO, AstraZeneca, in the press release.
"Today we have seen tremendous willingness from donor governments to support equitable access, particularly to developing countries, through this Gavi Covax AMC—and it is incredibly heartening to see the private sector join in this effort," added Seth Berkley, CEO of Gavi, in the press release. "We encourage other vaccine manufacturers to work with us towards the shared global goal of finding solutions for this unprecedented pandemic."
Funding for Covax AMC
Meanwhile, The Bill and Melinda Gates Foundation said it is committing $100 million to the Gavi Covax AMC. In addition to the $100 million intended for Gavi Covax AMC, the foundation has also pledged a separate $75 million to the Gavi Matching Fund that was announced in January 2020. All told, the foundation has pledged $1.6 billion over a five-year period to Gavi for delivering life-saving vaccines to the world's poorest countries.