Report calls for development of new cannabis testing technologies
According to research, the rise in demand for high-quality cannabis will also drive growth in the cannabis testing market, where new technologies are needed to overcome current limitations.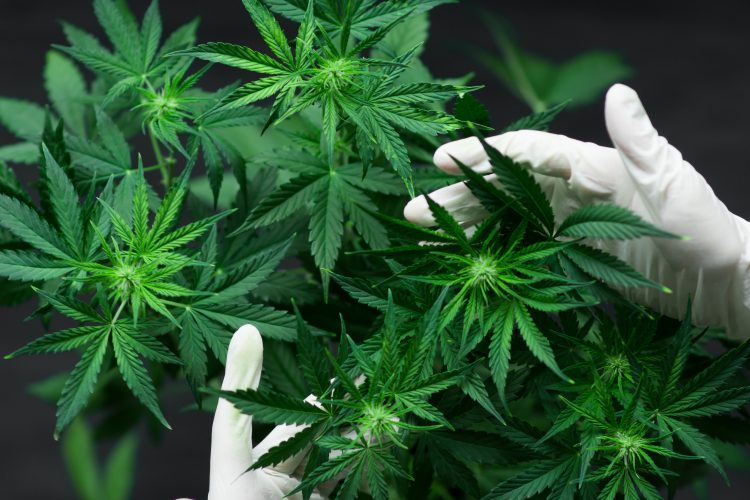 A new report suggests the demand for high-quality cannabis will rise significantly around the world, driven by shifts in political attitudes, increasing legalisation and new market opportunities. The global market for legal cannabis is estimated at about $15-17 billion and is projected by some to reach $100 billion by 2025.
Frost & Sullivan state that cannabis, due to its wide variety of uses (medical, recreational, industrial) must be tested for its potency to abide with strict regulations that require the tetrahydrocannabinol (THC) and cannabidiol (CBD) values to be properly labelled. These regulations ensure the therapeutic effectiveness and safety of cannabis for medical uses and determine the product's commercial value. In a report, the company suggest that the cannabis testing market will also grow alongside the demand for cannabis, from $926 million in 2017 to $1.5-2 billion by 2025 (a compound annual growth rate (CAGR) of 13.2 percent).
However, the enterprise highlights several limitations in current cannabis testing methods:
Test prices are high, costing $500-$1,000 per batch and take 1 to 2 weeks
There is no unified standard for cannabis testing, and unreliable test results are widespread, which is eroding customers' confidence
Batches can vary greatly in their potency levels and therefore tests are highly dependent upon sample selection practices
Current on-site testing methods used by law enforcement officers are not sensitive enough to detect whether the level of THC is above or below the required levels.
According to the company, cannabis growers traditionally compromise between cost and quality in their chosen testing methods. While gas/liquid chromatography (the industry's standard) may provide accurate results, it is costly and has a long waiting time; whereas, field kits for on-site testing are relatively affordable but do not provide results that are accurate enough to meet the stakeholder's requirements and needs. See Figure 1 for a breakdown of the various testing methods.
Figure 1: Table comparing different cannabis testing methods.
Test accuracy
and reliability

Skilled labour
required for use

Speed
of test

Sample preserved

Cross-lab / device
variability

Gas / Liquid Chromatography

4 / 4

Yes

Slow

No

Yes

Near Infra-Red Spectroscopy (NIRS)

2 / 4

Yes

Very High

No

Yes

Thin-Layer Chromatography

1 / 4

Yes

Mid

Yes

Yes

NIRS + Motion Mechanics + Image analysis

3 / 4

No

Very high

Yes

No
The enterprise explained that in a recent stakeholders' perception test, an accurate, reliable, on-site test for THC and CBD potency is widely and ardently welcomed, described as an "ideal decision-making tool for crop and production optimisation". According to stakeholders, such a test would save time, cost and reliance on third party tests, as well as improve bargaining position.
While several technologies for portable, on-site cannabis testing are available, many still have limitations. Although, Frost & Sullivan suggest the GemmaCert's device, which combines motion mechanics with NIR spectroscopy, image analysis and machine learning and provides accurate results in five minutes, could be an optimal solution.
The company concluded that with the projections for accelerated growth of the cannabis market, technological solutions able to provide quick, accurate and reliable test results on-site, alongside value for money, would be highly desirable and aid in securing consumer confidence.
Related organisations
Related drugs