Tocilizumab lowers risk of death for critical COVID-19 patients on ventilators, finds study
Patients who received tocilizumab in the retrospective, single-centre study were 45 percent less like to die and more likely to come off ventilation within 28 days.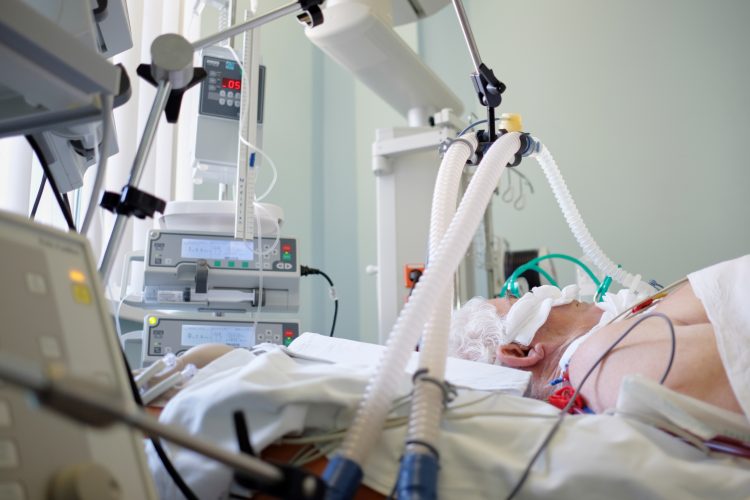 A new study demonstrated that critically ill COVID-19 patients who received a single dose of tocilizumab were 45 percent less likely to die and more likely to be discharged from hospital or off a ventilator one month after treatment, compared to those who did not receive the drug.
The study from the University of Michigan (U-M), US, found that COVID-19 patients who received intravenous tocilizumab (a drug that suppresses the immune system) were less likely to die, despite being twice as likely to develop an additional infection.
Tocilizumab is currently being tested as a potential therapy to quell the cytokine storm caused by the immune systems overreaction to SARS-CoV-2 infection. Originally developed to treat rheumatoid arthritis, an autoimmune condition which causes painful inflammation of the joints, the drug has previously been used to treat cytokine storms in patients receiving cancer immunotherapies.
The researchers base their conclusions on data from 154 critically ill patients (transferred to U-M from Detroit-area hospitals after diagnosis with COVID-19), half of which received tocilizumab – many within the 24-hour period surrounding their intubation – the other half did not. This allowed the team to compare the two groups' outcomes in an observational study.
The researchers said the data revealed that those who received tocilizumab were less likely to have been transferred while already on a ventilator.
By the end of the 28-day period after patients went on a ventilator, 18 percent of those who received tocilizumab had died, compared with 36 percent of those who had not. When adjusted for health characteristics, this represents a 45 percent reduction in mortality. Of those still in the hospital at the end of the study period, 82 percent of the tocilizumab patients had come off the ventilator, compared with 53 percent of those who didn't receive the drug.
In all, 54 percent of the tocilizumab patients developed a secondary infection, mostly ventilator associated pneumonia, only 26 percent of those who did not receive tocilizumab developed such infections. According to the team, these superinfections usually reduce the chance of survival for COVID-19 patients.
Jason Pogue, Pharm.D., clinical professor at the U-M College of Pharmacy and an infectious disease pharmacist at Michigan Medicine, noted that more robust data released in June from a large randomised controlled trial in the United Kingdom has led him to recommend the steroid dexamethasone as the first choice to treat critically ill COVID-19 patients.
He further highlighted that "for a retrospective, single-centre study, our data are robust. But at this time, due to the lack of randomised, controlled trial data and the much higher cost, we recommend reserving tocilizumab for the treatment of select patients who decompensate while on or after receiving dexamethasone or in patients where the risks of adverse events from steroid therapy outweigh the potential benefits."
However, he added: "Further studies of tocilizumab, which is more targeted than dexamethasone in addressing the hyperinflammatory process, could include combining these agents or comparing them head-to-head."
Pogue noted that a single dose of tocilizumab is roughly 100 times more expensive than a course of dexamethasone and that sarilumab, another drug that aims to treat cytokine storm by targeting the interleukin-6 (IL-6) receptor, appears to have failed to improve outcomes in a clinical trial in COVID-19 patients, including those on ventilators.
The authors concluded that should IL-6 targeted therapies prove beneficial in further studies, selecting the dose and timing of administration would be highly important for treating cytokine storms without interfering with the other immune responses aiding in the fight against SARS-CoV-2.
The study was published in Clinical Infectious Diseases.