UKRI announces six research initiatives into COVID-19 and ethnicity
The UKRI and NIHR will fund projects worth £4.3 million to investigate the disproportionate death rate from COVID-19 among people from BAME backgrounds.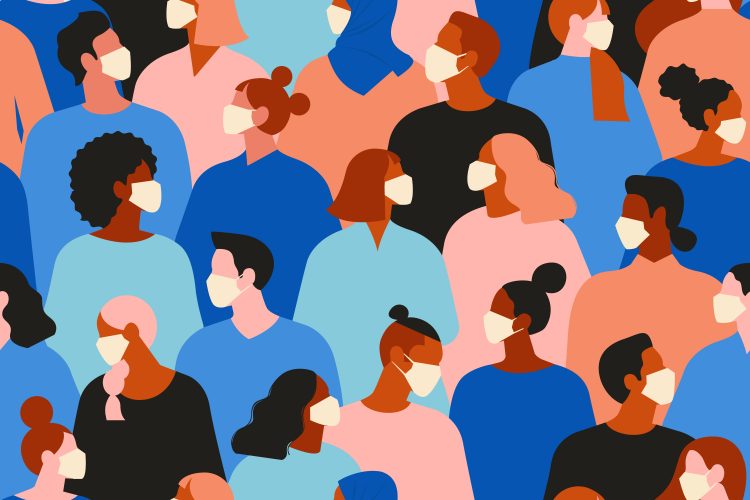 UK Research and Innovation (UKRI) and the UK National Institute for Health Research (NIHR) have announced six new projects to improve understanding of the links between COVID-19 and ethnicity. 
According to the organisations, these projects will seek to explain and mitigate the disproportionate death rate from COVID-19 among people from Black, Asian and minority ethnic (BAME) backgrounds, including BAME health and social care workers.
Emerging evidence shows that, after taking account of age and other sociodemographic factors, BAME people are nearly twice as likely to die of COVID-19 than white people. Therefore, there is an urgent need for more detailed data on why COVID-19 disproportionately impacts people from BAME backgrounds, building the essential evidence base needed to make recommendations to decision makers and protect the health of these groups.
The projects, which total £4.3 million worth of funding, will explore:
the introduction of a new framework to ensure the representation of people from BAME backgrounds in clinical trials testing new treatments and vaccines for COVID-19
the creation of one the UK's largest COVID-19 cohorts
the impact of the virus specifically on migrant and refugee groups
work with key voices within BAME communities to create targeted, digital health messages. 
Kemi Badenoch, Equalities Minister and Exchequer Secretary to the Treasury said: "This is testament to how seriously the government is taking this issue. It is critical that citizens, whatever their background, are appropriately supported in the fight against COVID-19. This includes researching the impact of the virus on them. It is vital that all the action we take is evidence-based and fully informed. This multi-million pound investment will enable our scientists and health workers to investigate further and get the information needed to protect the lives of our citizens."
One of the projects will establish a unique partnership between national healthcare organisations to specifically address the prevalence of COVID-19 amongst BAME healthcare workers. The mixed-method project will bring together existing datasets to calculate the risk of COVID-19 to all BAME healthcare workers and follow a group of these healthcare workers over the next 12 months to assess their physical and mental health – as well as engage directly with a smaller group of workers to gather qualitative data.
UKRI Chief Executive, Professor Dame Ottoline Leyser, said: "It is now abundantly clear that COVID-19 disproportionately affects people from BAME backgrounds. Urgent action must be taken to determine and address the factors underlying this disparity. There is unlikely to be a simple answer and we must consider all possibilities, reflected in the range of projects we have funded, so that we can save as many lives as possible during this pandemic and any future outbreaks."
Chief Medical Officer for England and Head of the NIHR, Professor Chris Whitty, said: "With evidence showing that people from BAME are more severely affected by COVID-19, it is critical that we understand what factors are driving this risk to address them effectively. The diverse range of projects funded by the NIHR and UKRI will help examine this association in detail, so that new treatments and approaches to care can be developed to target the ethnicities most at risk." 
The UKRI has also emphasised a call for more research into COVID-19 and ethnicity, urging for proposals in this area to tackle the gaps in the research landscape.
The organisation says that as the COVID-19 pandemic has progressed, it has become clear that minority ethnic groups have been among the most vulnerable, both to the disease itself and to other harmful social, economic and other consequences stemming from the pandemic and its impacts. The UKRI says that therefore, research that explores the causes and dynamics of these vulnerabilities and impacts and their ethical and broader socio-economic and cultural dimensions, is urgently required to build understanding of measures that might help mitigate poor outcomes.
UKRI's ambition is to fund one or two consortia in this area, with a combined value of up to £5 million.