Phase I trial finds potential COVID-19 antibody treatment safe in healthy volunteers
A first-in-human Phase I clinical trial of potential COVID-19 antibody CT-P59 has shown the treatment is well tolerated in healthy subjects.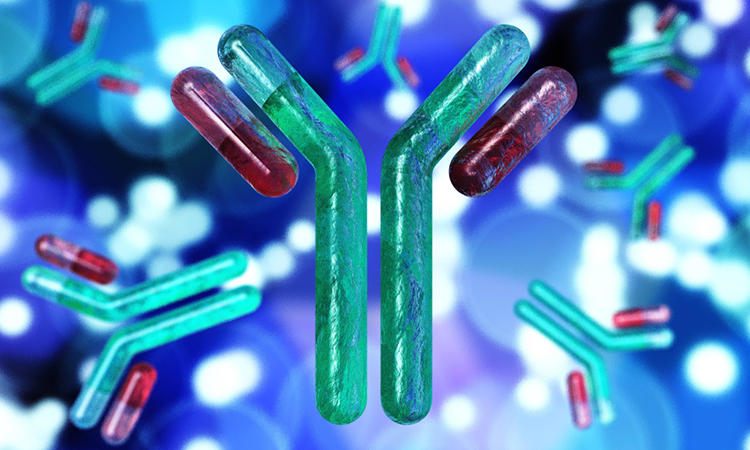 Interim results from a Phase I clinical trial of CT-P59, an anti-COVID-19 monoclonal antibody (mAb) treatment candidate, have been released. The results showed a promising safety, tolerability and pharmacokinetics profile of CT-P59.
Developed by Celltrion Group, CT-P59 was identified as a potential treatment for COVID-19 through screening of antibody candidates and selecting those that showed the highest potency in neutralising the SARS-CoV-2 virus including the mutated G-variant strain (D614G variant). In pre-clinical data the treatment candidate demonstrated a 100-fold reduction in viral load of SARS-CoV-2, as well as a reduction in lung inflammation.
This Phase I clinical trial was a randomised, double blind and placebo-controlled trial designed to evaluate the safety, tolerability and pharmacokinetics of CT-P59 in healthy subjects. The results demonstrated no significant drug-related adverse events and importantly there were no adverse events from the maximum tolerated dose cohort.
"Along with these promising safety results, we have launched commercial production of CT-P59 this month to ensure, if trials are successful, we can meet the urgent global demand for a safe and effective antiviral treatment against COVID-19," said Dr Sang Joon Lee, Senior Executive Vice President of Celltrion. "Should we receive positive results from our series of ongoing clinical trials, we intend to request Emergency Use Authorisation (EUA) for our drug."
Celltrion has now initiated an in-human, global, Phase I clinical trial of CT-P59 in mild COVID-19 patients and has plans to conduct further global Phase II and III trials in 500 patients from 12 countries including Korea. Celltrion anticipates the enrolment of a total of 3,000 patients including those involved in the prevention clinical trial, investigating the use of CT-P59 as a preventative treatment for COVID-19 in those in close contact with COVID-19 patients.  The company anticipates the development of the anti-COVID-19 mAb treatment candidate will be complete by the first half of 2021.