EC signs a joint procurement contract for remdesivir
The European Commission (EC) has signed a joint procurement contract to ensure an uninterrupted supply of Veklury (remdesivir) for participating countries.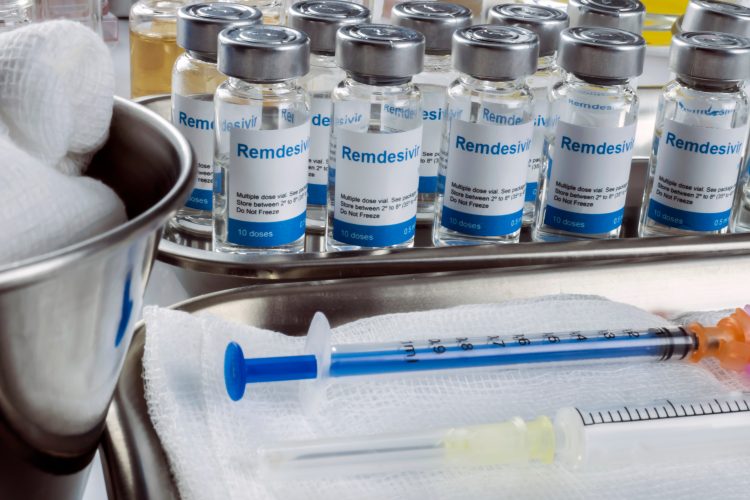 The European Commission (EC) has signed a joint procurement framework contract with Gilead for the supply of up to 500,000 treatment courses of Veklury (remdesivir) and the opportunity to increase supply. Veklury is currently the only medicine with a conditional marketing authorisation in the EU for the treatment of COVID-19 patients needing oxygen supply.
A total of 36 signatories are participating in the Joint Procurement Agreement, including all EU countries, Norway and Iceland (the two European Economic Area countries), the UK, as well as six candidate countries and potential candidates. These countries can now place their orders for Veklury directly.
Stella Kyriakides, Commissioner for Health and Food Safety said: "Today we secure access to Remdesivir for the treatment of up to 500,000 patients in need.  We are leaving no stone unturned in our efforts to ensure that safe and efficient therapeutics are available against COVID-19. Through our EU Joint Procurements, we are empowering countries across Europe to join forces and get access to vital equipment and medicines. We are always stronger together, and this is European solidarity in action against COVID-19."
The EC already had a €70 million contract securing 33,380 treatment courses of Veklury from Gilead. These courses were distributed across the EU and the UK in several instalments and have helped to cover the immediate needs of critical patients between August and October. According to the commission, the joint procurement contract will ensure that participating countries will continue to have an uninterrupted supply of Veklury if they decide to procure it.
Further joint procurement procedures under preparation
A joint procurement procedure for the supply of medical equipment for COVID-19 vaccination was launched on 28 September 2020. It includes 27 types of equipment grouped under six categories: vaccine carriers, waste containers, injecting devices, disinfectants, personal protective equipment and anaesthetic consumables.
There is also a joint procurement process for essential ICU medicines being finalised. The EC stated that countries can start placing orders in the next days. The process covers medicines for intensive care in six areas: analgesics, antibiotics, muscle relaxers, anaesthetics, resuscitation and other.