COVID-19 therapeutics to rely on large-scale biomanufacturing reactors, report says
A new report has found that if COVID-19 biologics are approved, it could apply pressure to the global biomanufacturing capacity.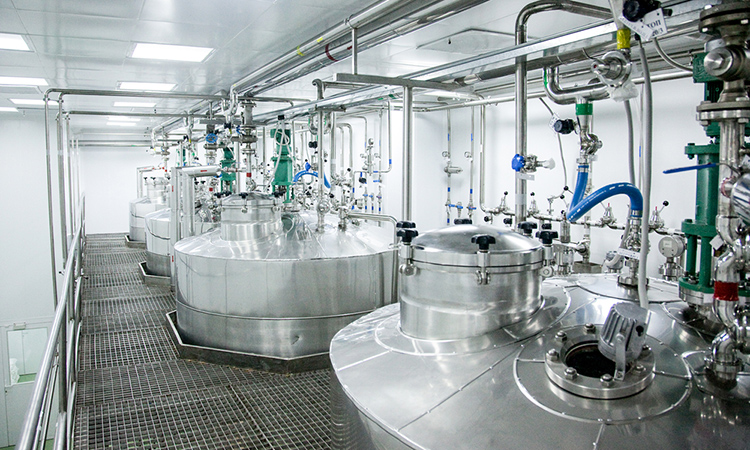 A new report has predicted that, if approved, vaccines and therapeutics to combat COVID-19 will cause an impending biomanufacturing capacity challenge, particularly for large-scale reactors.
The 2020 CPhI Annual Report explores the medium- to long-term implications of supply and demand for biologics manufacturing. The findings show that short-term capacity concerns have eased, but beyond 2024 there may be capacity challenges. According to the researchers, the primary variable in future commercial capacity needs will be the progress of Alzheimer's drugs, PDL/PDL-1 checkpoint inhibitors and COVID-19 therapeutics currently in late stage development.
The report highlights that global biomanufacturing capacity is expected to increase to 6500kL by 2024 at a CAGR of 6.4 percent  – up from 4700kL in 2019 – but capacity demand is rising faster and will reach 4700kL in 2024 at a CAGR of 12 percent.
"Should indications such as treatments for Alzheimer's disease or broad cancers obtain regulatory approval, a significant increase in demand for manufacturing capacity could occur, potentially leading to a serious capacity shortage. We also face an additional challenge of incorporating demand for recombinant proteins to combat COVID-19. We conservatively estimate that the demand for these products could require approximately 30 metric tonnes per year – so this potential demand will add significant pressure to manufacturing networks with large-scale capacity," commented Dawn Ecker, author of the report and Managing Director of bioTRAK Database Services at BDO. 
Further findings from the report say that current reactor scales coming online reflect previous priorities for R&D and small volume products. Only 20 percent of the new bioreactors projected by 2024 will be of 10,000L size, while 50 percent will be of 2000L scale. Ecker's models suggest the most probable scenarios will see half of Phase II and III products requiring a bioreactor capacity of 10,000L to meet demand – and COVID-19 products will undoubtedly require multiple large-scale bioreactors. Ecker says that the challenge here is that much of the new bioreactor installations reflect a pre-pandemic demand profile.
In terms of access, currently around 70 percent of bioprocessing capacity is owned by product developers, with contract manufacturing organisations (CMOs) and hybrid companies providing the remainder. The report says this potentially means innovators without in-house manufacturing may have difficulty accessing capacity as their products move towards commercial scale.
Ecker states that the distribution of capacity will continue to change over the next four years, with CMO/hybrid capacity share increasing to 36 percent. In terms of geographic spread of capacity, Europe will equal North America for total biomanufacturing capacity by 2024, with Asia also expanding.
"Over the last five years there has been modest capacity growth in North America and Europe, with significantly greater growth in Asia. The next few years, however, will see significant growth rates projected in both Asia (~seven percent) and Europe (~12 percent) and by 2024 Europe will have equivalent capacity to the US for the first time," added Ecker. "Looking deeper at the country level, particularly Korea, Singapore and Ireland, we see that growth here reflects government incentives and tax advantages, among other factors."
Tara Dougal, head of content at CPhI Festival of Pharma added: "What this report highlights is that the partnerships early-stage innovators establish now with CMO and hybrid companies will become increasingly important as new capacity challenges emerge in the next few years. With capacity also now spread globally, it means that pharma companies need to be increasingly international in their approach to sourcing."