First COVID-19 patient dosed in Phase II trial of Quellor
The first patient has been dosed with Quellor in a Phase II clinical trial, evaluating the drug for the treatment of pulmonary complications from COVID-19.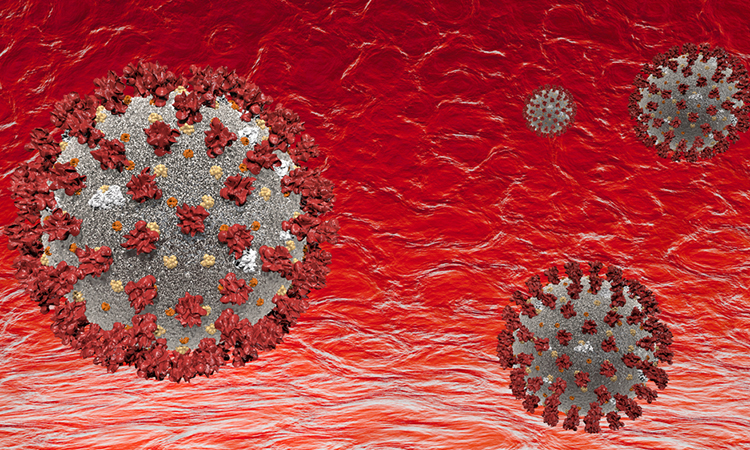 INmune Bio has announced that the first patient has been dosed in a Phase II clinical trial evaluating Quellor™ for the treatment of pulmonary complications from COVID-19. According to the company, the drug is a selective soluble tumour necrosis factor (sTNF) inhibitor designed to potentially prevent the progression of immune mediated pulmonary complications resulting from SARS-CoV-2 viral infection. The dosing of the first patient took place at University of Louisville (UofL) Health – Jewish Hospital. 
Quellor neutralises sTNF using a novel dominant-negative biology that importantly does not affect trans-membrane TNF (tmTNF) or TNF receptors, INmune Bio says. Currently approved TNF inhibitors block both sTNF and tmTNF. The company says that Quellor could have beneficial effects in patients with immune mediated complications from COVID-19 by decreasing inflammation and inflammatory immune complications such as endothelial cell activation, a potentially important cause of COVID-19-related coagulopathy. By targeting only sTNF, the drug does not cause immunosuppression that is typical of most anti-cytokine therapies including currently approved anti-TNF and anti-IL-6 therapies. According to the company, this may be an advantage when treating patients with a life-threatening viral infection.
"Clinical evidence over the last several months has shown that while infection with COVID-19 virus makes people sick, it is the uncontrollable immune response and subsequent cytokine storm that is responsible for their admission to a hospital," stated Dr RJ Tesi, Chief Executive Officer of INmune Bio. "By neutralising TNF, the master inflammatory cytokine of the cytokine storm with Quellor, we believe Quellor can blunt the symptoms of this dysregulated immune response. This US-based clinical trial expands both our geographic and therapeutic footprint with our DN-TNF platform."
The double-blind, randomised, placebo-controlled trial (NCT04370236) will enrol 366 COVID-19 high risk patients in two equal sized cohorts: standard-of-care (SOC), which may include remdesivir and SOC plus Quellor given as a 1mg/kg subcutaneous injection on admission to the hospital. A second dose of the drug may be given a week later if the patient remains hospitalised. The first 100 patients randomised into the study will provide proof-of-concept and inform a decision by the Data Safety Monitoring Board (DSMB). If the DSMB recommends that the trial continue, the remaining 266 patients will be enrolled.