Pelareorep-based combination therapy improves glioblastoma patient survival
In a Phase Ib trial, pelareorep with GM-CSF, chemoradiotherapy and temozolomide increased progression-free survival by an average of eight months.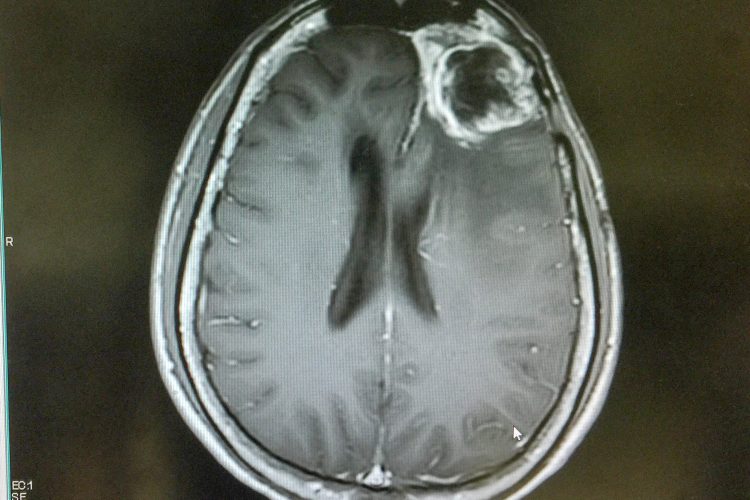 Oncolytics Biotech® Inc. has reported that combining pelareorep with granulocyte-macrophage colony-stimulating factor (GM-CSF), chemoradiotherapy and adjuvant temozolomide increased progression-free survival in patients with glioblastoma multiforme (GBM). The company said that the Phase Ib ReoGlio trial also shows that the pelareorep-based combination therapy is safe and well-tolerated in newly diagnosed GBM patients.
The results were presented in a podium presentation at the 2020 Society of Neuro-Oncology Annual Meeting by Susan Short, MRCP, PhD, Professor of Clinical Oncology and Neuro-Oncology at the University of Leeds. Some key trial findings highlighted in her presentation were:
Patients treated with pelareorep at dose level-2 (3×1010TCID50) had an estimated median PFS of 9.4 months,
those treated with dose level-1 (1×1010 TCID50) had an estimated median PFS of 6.1 months; therefore,
the overall estimated median PFS, regardless of pelareorep dose, was 7.8 months.
The open-label trial evaluating the pelareorep-based combination therapy for the treatment of newly diagnosed GBM enrolled 15 patients, the data from 12 was included in the efficacy analyses. The primary objective was to determine the maximum tolerated dose of pelareorep and GM-CSF with standard chemoradiotherapy. Secondary objectives were to gain a preliminary assessment of the activity of the pelareorep-GM-CSF combination and to assess treatment compliance.
Dr Thomas Heineman, Global Head of Clinical Development and Operations at Oncolytics, said: "The ReoGlio trial results add to a robust set of clinical data supporting the safety, tolerability and efficacy of pelareorep in a broad range of indications. The median PFS of approximately eight months is encouraging in this challenging indication, particularly considering the improved median PFS correlated with the dose of pelareorep administered. Together, these results drive momentum to develop pelareorep across a spectrum of cancer indications."
Pelareorep is a non-pathogenic isolate of the unmodified reovirus which induces selective tumour lysis and promotes an inflamed tumor phenotype through innate and adaptive immune responses. The first-in-class intravenously delivered immuno-oncolytic virus is currently being developed and tested for a range of indications, including both solid tumours and haematological malignancies.
The enterprise said it would continue to focus on the clinical advancement of pelareorep, evaluating new commercial opportunities, while prioritising and achieving the expected milestones in breast, gastrointestinal and hematological malignancies.