EMA highlights link between hydroxychloroquine and psychiatric disorders
The EMA recommends updating the product information for chloroquine and hydroxychloroquine after confirming a link between these medicines and psychiatric disorders.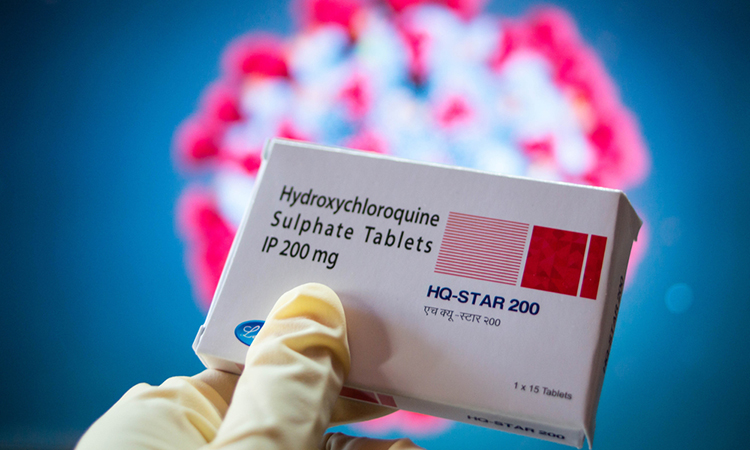 The European Medicines Agency's (EMA) Pharmacovigilance Risk Assessment Committee (PRAC) has recommended updating the product information for all chloroquine or hydroxychloroquine-containing medicines following a review. The EMA says that all available data confirmed a link between the use of these medicines and the risk of psychiatric disorders and suicidal behaviour.
The EMA came to this conclusion following its PRAC meeting, 23-26 November 2020. The review was initiated in May 2020 after EMA had been informed by the Spanish Medicines Agency (AEMPS) of six cases of psychiatric disorders in patients with COVID-19 who were given higher than authorised doses of hydroxychloroquine.
Chloroquine and hydroxychloroquine are authorised in the EU for the treatment of certain autoimmune diseases, such as rheumatoid arthritis and lupus, as well as for prophylaxis and treatment of malaria. They are not authorised for the treatment of COVID-19, but both medicines have been used as off-label treatment in patients with the disease. However, the EMA says that chloroquine and hydroxychloroquine have not shown any beneficial effects in treating COVID-19 in large randomised clinical trials.
In view of their use during the COVID-19 pandemic, the EMA has reminded healthcare professionals of the risks of these medicines. It highlights that it is already known chloroquine and hydroxychloroquine, even used in approved doses for authorised indications, can cause a wide spectrum of psychiatric disorders.
The review confirmed that psychiatric disorders have occurred and may sometimes be serious, both in patients with and without prior mental health problems. Based on the available data, the review showed that, for hydroxychloroquine, the side effects may occur in the first month after the start of treatment. For chloroquine, there was not sufficient data to establish a clear timeframe.
As such, the PRAC recommends updating the product information for these medicines to provide better information to healthcare professionals and patients on the risk of suicidal behaviour and psychiatric disorders.