AstraZeneca to test combination of AZD1222 and Sputnik V vaccines
AstraZeneca will begin testing whether they can improve the efficacy of AZD1222 by combining it with the Ad26 human adenoviral vector from Russia's Sputnik V vaccine.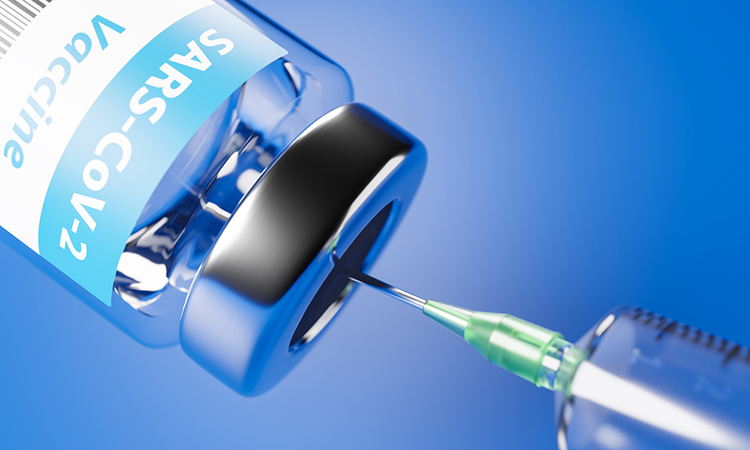 AstraZeneca has agreed to use one of the Sputnik V vaccine components in combination with its own COVID-19 vaccine to try and boost the efficacy of AZD1222 in humans.
"Today we announce a clinical trial programme to assess the safety and immunogenicity of a combination of AZD1222, developed by AstraZeneca and Oxford University, and Sputnik V, developed by Russian Gamaleya Research institute," AstraZeneca said.
According to the Russian Direct Investment Fund (RDIF) – Russia's sovereign wealth fund – when the preliminary trial results suggested Sputnik V had an efficacy above 90 percent it, along with the Gamaleya Institute, offered AstraZeneca the opportunity to use one of the two human adenoviral vector components of the Sputnik V vaccine in their clinical trials.
Both AZD1222 and Sputnik V are administered in two doses, but where the former uses adenoviral vectors from chimpanzees, Sputnik uses human adenoviral vectors.
The company accepted the proposal and said that clinical trials testing the combination of the Ad26 human adenoviral vector and AZD1222 in adults (18 years and older) are expected to begin by the end of 2020. The RFID said these trials will allow AstraZeneca's scientists "to study the possibility of boosting their vaccine's efficacy through the application of this combined approach".
Sputnik V is the COVID-19 vaccine that Russia developed. The two doses (prime and boost) use different human adenoviral vectors to deliver SARS-CoV-2 Spike proteins. According to the RFID, this innovative approach prevents an immune reaction to the vaccine and also provides a stronger, longer-term immune response compared to vaccines using the same component for both inoculations.
The RDIF said this offer is an example of Russia's "proactive approach" – that it is prepared to share its technology with those willing to produce vaccines using the two-vector technology.
Kirill Dmitriev, CEO of the Russian Direct Investment Fund, commented: "This unique example of cooperation between scientists from different countries in jointly fighting coronavirus will play a decisive role in achieving a final victory over the pandemic globally. Russia's Sputnik V vaccine is already saving people's lives in Russia today through a large-scale vaccination programme. The decision by AstraZeneca to carry out clinical trials using one of two vectors of Sputnik V in order to increase its own vaccine's efficacy is an important step towards uniting efforts in the fight against the pandemic. We welcome the beginning of this new stage of cooperation between vaccine producers."