European Commission approves first treatment for peanut allergy
Aimmune Therapeutics' PALFORZIA® has been approved by the European Commission as a treatment for peanut allergy.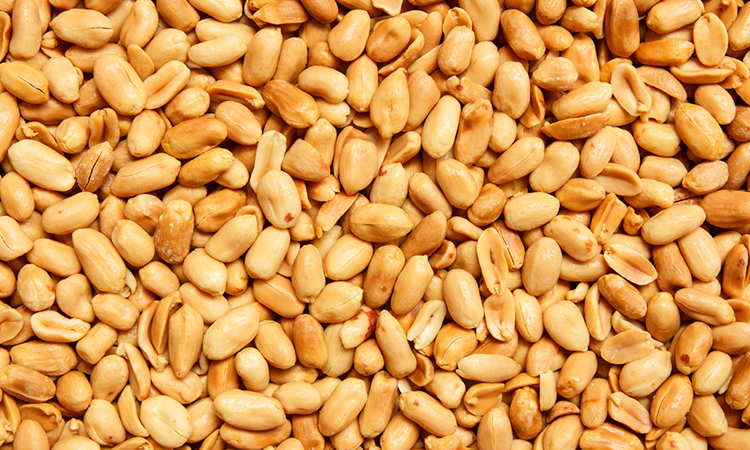 The European Commission (EC) has approved PALFORZIA® [defatted powder of Arachis hypogaea L., semen (peanuts)] for the treatment of peanut allergy, making it the first treatment for the condition. Produced by Aimmune Therapeutics, a Nestlé Health Science Company, PALFORZIA is indicated in patients aged four to 17 years with a confirmed diagnosis of peanut allergy in conjunction with a peanut-avoidant diet and may be continued in patients 18 years of age and older.
PALFORZIA is a complex biologic drug used with a structured dosing approach that builds on a century of oral immunotherapy (OIT) research. With OIT, the specific allergenic proteins are ingested initially in very small quantities, followed by incrementally increasing amounts, that can result in the ability to mitigate allergic reactions to the allergen over time. PALFORZIA is a pharmaceutical-grade OIT for peanut allergy with a well-defined allergen profile to assure the consistency of every dose, from 0.5mg (equivalent to 1/600th of a peanut) to 300mg.
"Today's approval is a historic moment for the millions of people living with potentially life-threatening peanut allergy and we are proud to bring PALFORZIA to patients in the EU who, until now, have not had an approved therapeutic option," said Andrew Oxtoby, President and Chief Executive Officer of Aimmune Therapeutics. "We are grateful for the efforts of the peanut allergy community who contributed to the development programme. Now we turn our efforts toward working with health authorities to ensure access of this first-of-kind treatment for those children with peanut allergy for whom our product is appropriate as we prepare to launch in Germany and the UK in May 2021." 
The approval was based on a package of data including two pivotal Phase III clinical trials, PALISADE and ARTEMIS. The trial tested the treatment in 671 participants with peanut allergy in North America and Europe. In both studies, PALFORZIA treatment resulted in a significant increase in the amount of peanut protein tolerated, compared to placebo. Participants underwent an initial dose escalation period for 20 to 40 weeks starting at 3mg until the 300mg dose was reached. Participants then underwent six months (PALISADE) or three months (ARTEMIS) of maintenance immunotherapy with 300mg PALFORZIA or placebo until the end of the study.
"Results from landmark Phase III clinical trials have shown more than half of patients treated with PALFORZIA were able to tolerate the equivalent of seven to eight peanut kernels after up to nine months of treatment. These compelling data highlight its potential to mitigate against severe allergic reactions, including anaphylaxis in the event of unintended exposure to peanut protein," said Professor George du Toit, study investigator for the PALISADE and ARTEMIS trials. "Today's announcement is a very important step and means that we are closer than ever before to being able to provide an approved treatment for patients with peanut allergy."