Protein crystallisation and crystallography market to reach almost $2 billion
Growth of the global protein crystallisation and crystallography market is attributed to increasing interest in biologics, more investment and advancing technologies.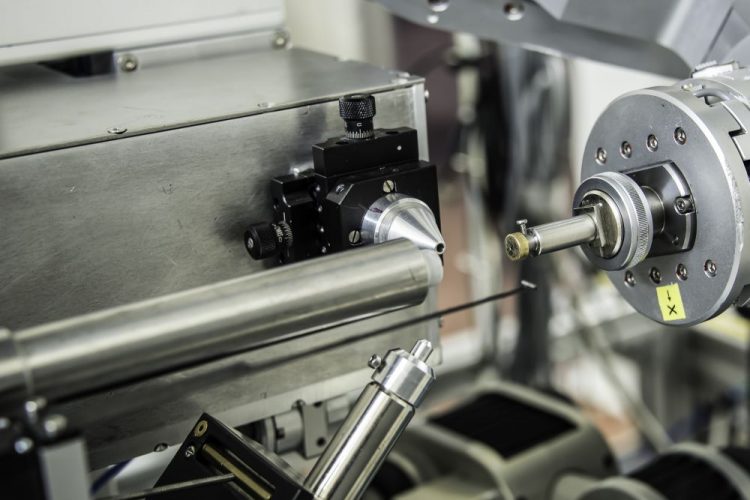 A new report suggests the global protein crystallisation and crystallography market could be worth $1.97 billion by 2027, with a CAGR (compound annual growth rate) of 8.6 percent between 2020 and 2027.
The report suggests that key growth drivers are:
the rising adoption of protein therapeutics,
technological developments in protein crystallisation instruments and consumables,
the growing focus on miniaturisation,
increasing government funding,
growing R&D activities in the biotech and pharma industries, and
the increasing usage of protein crystallisation for membrane protein structure determination.
Protein crystallisation is primarily used for the study of molecular protein structures in structural biology. While there are various methods for forming protein crystals artificially, such as microdialysis, free-interface diffusion and micro-batch crystallisation, vapor diffusion is the most prevalent as it allows gentle and gradual changes in protein concentration and precipitant concentration, enabling the development of large and well-ordered crystals.
According to the report, disruptions due to COVID-19 are one of the factors restraining the growth of the protein crystallisation and crystallography market. It states that broken supply chains for lab equipment and critical material are expected to slow growth. Another factor is the high cost of instruments.
In terms of products and services, in 2019, consumables had the largest share of the market (29.4 percent), due to the rising demand for miniature screening plates used in automated liquid handlers and a large number of microplates and reagent kits used in proteomics research.
Cryogenic (cryo)-electron microscopy leads the market in terms of technology and is forecasted to grow at a CAGR of 11.9 percent over the projected period, according to the report. However, x-ray crystallography was the largest market segment in 2019 due to its ease-of-use and low operational costs.
Based on user, pharma companies dominated the market, with a total value of $403.7 million in 2019. The report attributes this to the rising demand for drugs based on protein and biologics for end-use applications.
While North America had 39.5 percent of the market share in 2019 – the largest, followed by Europe – and is anticipated to grow throughout the projected period, the Asia-Pacific region is expected to grow at the highest CAGR between 2020 and 2027. North America's large share of this segment is attributed to key factors such as growing investment in the development of drug designs based on structure; increasing government and academic investments in proteomics and genomics research; and increasing attention of stakeholders on R&D projects involving proteins.
Key players in the global protein crystallisation and crystallography market include Arinax Scientific Instrumentation, Biogenuix, Bruker Corporation, Charles River Laboratories, Hampton Research, Helix BioStructures LLC, HiMedia Laboratories, Jena Bioscience GmbH, Meiji Techno, Proteros Biostructures GmbH, Rigaku Corporation and SARomics Biostructures, among others.